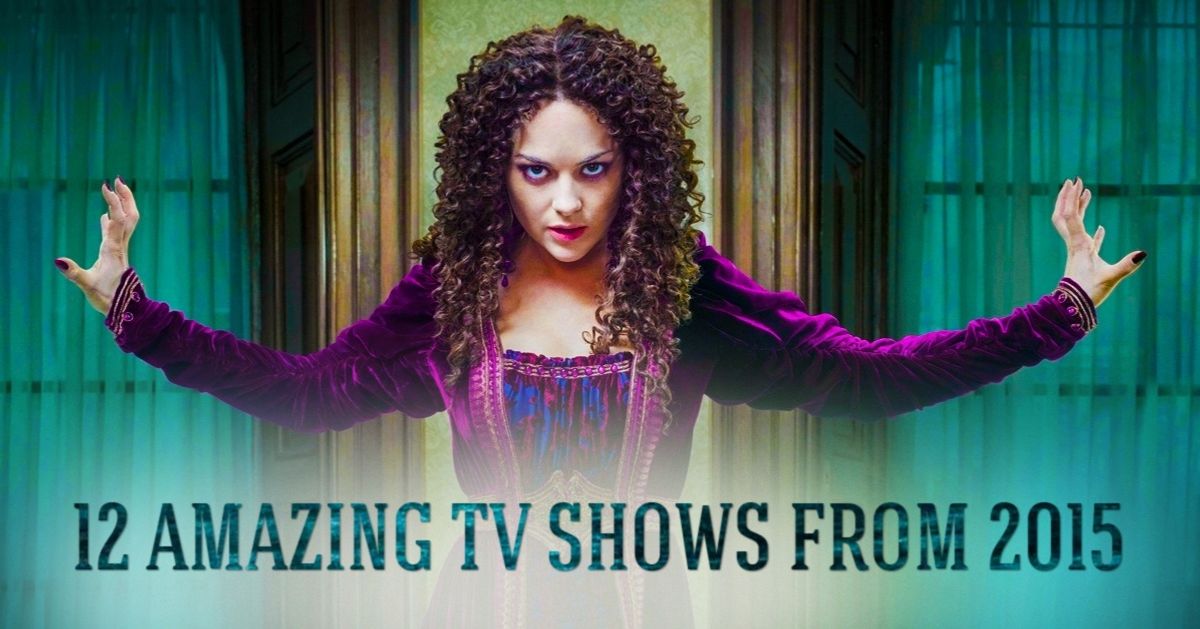 12 amazing TV shows from 2015 you might have missed
This year's TV lineup delivered a few truly incredible new shows — some made their debut, while others followed up the success of their groundbreaking first seasons.
We have created a handy guide to help you figure out which shows you may have missed out on and need to binge-watch before Christmas break is over.
Fargo
The new story takes place in the 1970s, but the setting is familiar – vast and snowy North Dakota. The main characters — a naïve local beautician and her husband, a rotund butcher's assistant — find themselves in the middle of a turf war between a local crime family and the Kansas mafia. Although this new season changed things up quite a bit, several characters from season one return, most notably Lou Solverson, a retired police chief. This is a well-thought-out, bleak, wickedly clever story that managed to recreate gloomy comedic tone of the Coen brothers' original 1996 film.
How to Get Away with Murder
Professor Annalise Keating is a brilliant lawyer who teaches a class called "How to Get Away With Murder" to a group of ambitious students. Little do they know, they will all end up having to apply practical knowledge from the course when they become involved in a complicated murder plot. The second season of this critically acclaimed crime drama premiered this September. Each episode is guaranteed to keep you on the edge of your seat.
Better Call Saul
A tale of trials and tribulations of Saul Goodman, criminal lawyer, from the time when he was trying to open his own practice in Albuquerque, New Mexico. If you enjoyed the wild ride that was Breaking Bad, you'll like this one. Be prepared for unexpected plot twists and a well-balanced mix of humor and emotional payout.
Jessica Jones
After tragic events put an end to Jessica Jones' brief superhero career, she's been trying to rebuild her personal life and launch her own little private eye business in Hell's Kitchen, New York City. Spoiler alert: it is not going well. Jessica spends her days spying on cheating husbands, drinking excessively and fighting off PTSD demons. Everything changes when a man from her past, a man who can verbally control the actions of others, bursts back into her life. It's a real treat for all Marvel lovers out there.
Mr. Robot
Elliot Alderson is a young, sociophobic cyber-security engineer living in New York. He decides that the only acceptable way of communicating with the outside world is for him to become a hacker. This leads him to the middle of a conflict of interests between his official employers and an underground organization that is persuading him to bring down corporate America. Get a glimpse of the big money world with this excellent drama-geek-thriller.
Jonathan Strange & Mr. Norrell
An adaptation of an epic novel of the same name, this alternative history is set in England around the time of the Napoleonic Wars. Long-lost English magic returns to our world thanks to the efforts of two magicians, conservative Gilbert Norrell and daring newcomer Jonathan Strange. It all begins with Mr. Norrell resurrecting a deceased bride of a senior government official and making a deal with supernatural powers, which starts a series of unpredictable, tragic events. One of the most visually stunning miniseries of the year, it's an epitome of Englishness.
Sense8
Eight people from all over the world suddenly realize that they share a mental connection with each other. They have never met before, and they seem to have nothing in common, aside from sharing the same birthday — August 8 (this show is all about eights). Now they have to work as a team to find a way to survive in a fight against those who see them as a threat to humanity. This bold and delicate study of our true selves and our political views was created by Andy and Lana Wachowski. And it is just. So. Gorgeous.
Empire
Lucious, the founder and CEO of a successful record label, discovers that he is terminally ill and has only three years left to live. Naturally, he wants his empire to thrive even after his death, so he needs to find a perfect successor. The clock is ticking as his three sons and an ex-wife/co-founder start the fight for power. This is not just a detective story, but rather a rich-flavored drama about life, love, family and everything in between.
The Leftovers
In the heart of this series is a group of people living in the suburban community of Mapleton, N.Y. They must begin to reboot their lives after mysterious worldwide disappearances of 140 million people. But how do you find hope when a concept of "normal" no longer applies? This year brought us the second season of the show. A gloomy and intense drama that has strangely beautiful logic to it.
Penny Dreadful
Victorian London: it's never safe or quiet. People go about their usual business not seeing the signs of upcoming change. But each one of them is in danger, since various supernatural beings started filling the streets. It's true horror, full of dark mystery and suspense. Season two is just as gripping as the first one.
The Man in the High Castle
Germany and Japan won World War II. US has been divided evenly between the victors, but many years later, underground resistance fighters plot to bring down the regime of the fascist government. They distribute an odd film reel that shows Allies winning the war. One of the contraband tapes ends up in the hands of Jules and Joe, who are now joining the fight, trying to figure out whether their reality is just one big mass illusion. It's a very interesting take on a classic Philip K. Dick alt-history novel.
UnREAL
Take a look behind the scenes of a reality show! Think it's all fun and games? Not so much. On the set of a made-up dating show called "Everlasting," contestants sleep their way to the top, a young woman is practically held hostage and African-Americans are only allowed to stay if they follow racist stereotypes. Warning: there's a lot of cynicism and dark, questionable humor!