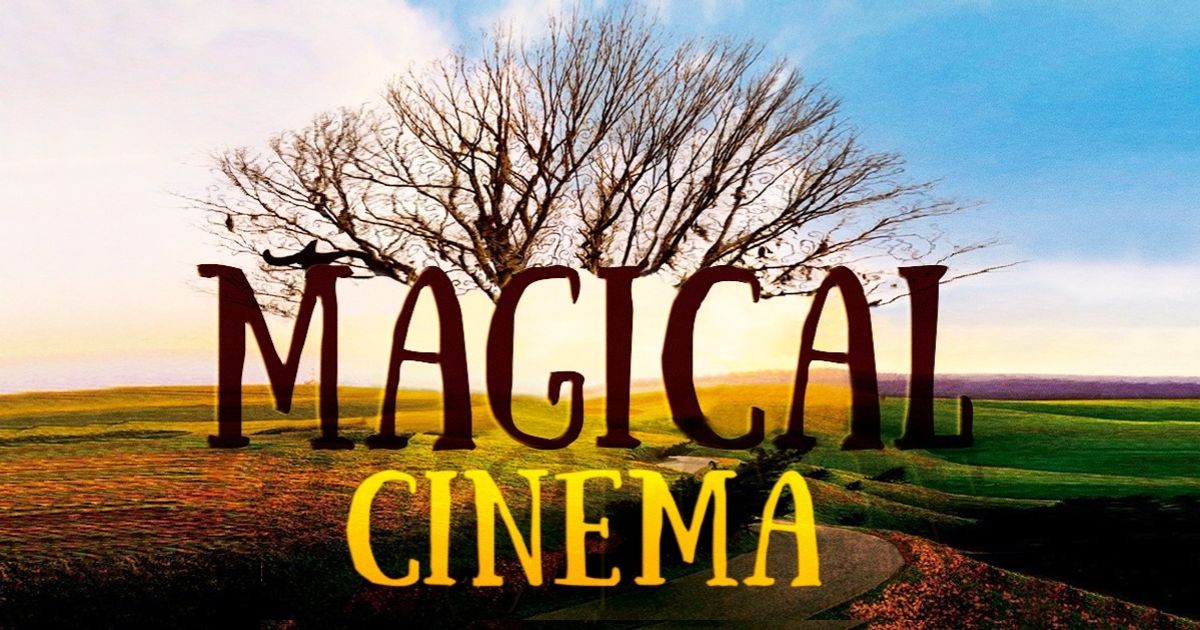 12 sublime movies with a wonderfully magical atmosphere
Sometimes, we feel that the magical atmosphere we all remember from childhood fairytales and magic has disappeared from real life, and yet occasionally we long to feel it again so much to help us put our minds at rest and let our imaginations breathe.
That's why we put together a list of 12 truly wonderful movies which are overflowing with a sparkling magical atmosphere.
You might think Big Fish is just another fairytale, but you'd be wrong. The movie is full of childish delight, kindness, naivety, love and, most importantly, magic which is able to enchant even the most sceptical viewer. One day, the main character has a thought: 'What prevents a person from turning his ordinary life into one akin to a fairytale? There must be a way, and this aim is, surely, the only one which gives life meaning.
Bridge to Terabithia, 2006
This movie is a mixture of boundless childish imagination, bright and colourful dreams, real friendships and heartfelt emotion. Two kids create their own fantasy world where they are a king and queen. They try hard to escape a cruel reality. This story might look like a simple fairytale, but it has a very serious underlying message. This is the story of an experience which not even every adult would be able to face up to.
The Secret Life of Walter Mitty, 2013
The movie tells the tale of a person who, whilst having little influence or importance in the wider scheme of things, has a big heart and boundless dreams. Walter belongs to that small minority of people who decide to achieve their ambitions. We see how one photograph changes the whole life of an ordinary office worker. An incredibly inspiring picture, and one which will definitely make you want to get on a plane to Greenland.
Alice in Wonderland, 2010
Another screen version of Lewis Carroll's famous fairytale, this time made for an adult audience. Nineteen-year-old Alice returns to the magical world from her childhood adventure, where she reunites with her old friends and learns of her true destiny. The young girl remains deeply naive, and still follows the White Rabbit into the unknown.
Inspired by "Alice in Wonderland" as well as Salvador Dali's paintings, the director, writers and artists of this movie have created a great picture overflowing with both surrealism and pure fantasy. Fifteen-year-old Helena, born into a circus performers' family, often dreams of breaking out of the world she knows and living a normal life. After a quarrel with her parents, Helena's mother gets terribly ill, and her daughter feels a profound sense of guilt. The imaginary world of Helena's dreams helps her to understand herself, and find out a deeply important, underlying truth.
The Imaginarium of Doctor Parnassus, 2009
This head-spinning fantasy is impossible to overlook. True, you will not understand it at times, but it nevertheless remains captivating. Most of the main characters' dialogue seems strange and incomprehensible to those of us living in the real world, yet the movie is full of deeper truths. The main idea behind the "Imaginarium" is that of selling one's soul to the devil and the retribution for it that awaits not only Doctor Parnassus. The movie is both a lesson and a warning.
Many viewers will be puzzled by the idea of this film being one about family values. The main characters are a boy scout and orphan abandoned by his foster parents due to his complicated character who becomes an outsider among other scouts, and Susie Bishop - a twelve-year-old, deeply introverted and somewhat unbalanced girl living in a dreamland of her own invention. When the two, they create their own world where there is no place for violence and evil.
Interstate 60 offers an excellent opportunity to think carefully about the meaning of life. The movie is a parable, a fantasy and a metaphor all in one. Route 60 is a way of life. Every person can live without it, but very few want to. One idea persists throughout the movie: you are the only person who's in the driver's seat.
This is a fairytale which is definitely not for children. The movie tells us about the destruction of dreams, about the kind of life that causes endless pain. It has two storylines, one of which is a depiction of a cruel reality and the other is a fantastic world that has its own dark side as well. A movie about both real war and the war against oneself.
Stardust is full of the kind of magic and pure romance that our lives often lack. The main idea of the film is, of course, that the most important things in this world are motivated by love. The plot is built on well-known but slightly modified legends and fairytales. The viewer goes deep into an alternative world of miracles and magic, inhabited by greedy kings, wicked witches and even pirates who descend from the air.
The Science of Sleep, 2006
At the first glance, the movie looks like a mix of reality, fantasy and dreams. The Science of Sleep is an incredibly strange production. It's either a piece of brilliance, or complete madness, and it's hard to tell which one - or even if it's both. But one thing is for sure: it is definitely worth watching. After all, everyone is running away from reality in their own way.
What Dreams May Come, 1998
"The end is just the beginning." And here, in this movie, it really is. A wonderful fairytale with a great ending, a fantastical story about infinite love, we guarantee you'll fall in love with it on your first viewing. Finding himself in a paradise where everyone can receive whatever they want, Chris finds out that his wife has committed suicide. He goes on the most dangerous journey of his life - one which is even more terrible than death, travelling to the inferno of hell to save the woman he loves. What Dreams May Come is a movie you just have to let into your heart.