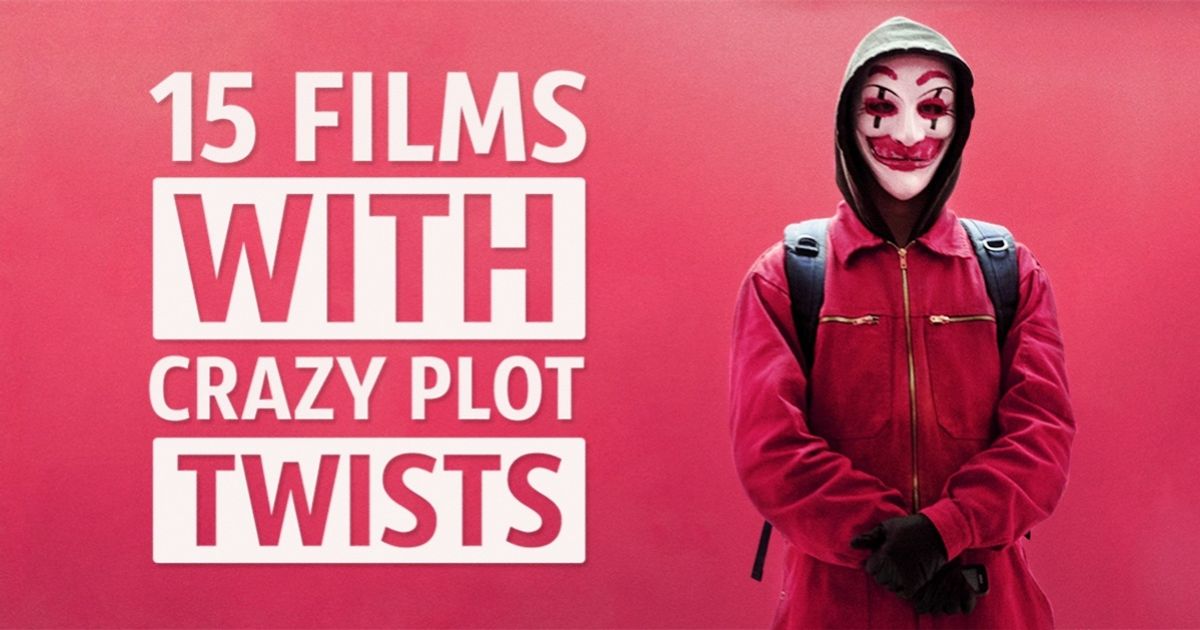 15 mesmerising films with crazy plot twists which you have to see
Every moviegoer knows that the more sophisticated and intricate a film's plot is, the more thrills it gives you from the very first minute, the more absorbing the movie becomes. Most often, it's detective stories, thrillers and science fiction which offer the audience the most opportunities to wander through a maze of subplots.
Bright Side has put together a list of 15 movies with such complex and thrilling plots that will utterly enthral you.
Predestination
The future. Scientists have created a time machine, and with this invention the world has entered a new era. It now has an opportunity to correct the mistakes of the past — and to make the present a better place.
Side Effects
Emily begins to experience psychological problems when her husband is imprisoned. Four years later, he comes home, and Emily sinks into a deep depression, seemingly on the verge of suicide. A psychiatrist prescribes her medication. It doesn't work, and Emily decides to take a new drug recommended by her colleague.
Fracture
A deputy district attorney is caught up in a complex game of 'cat and mouse' with the man who tried to kill his wife but avoided prison thanks to an absurd bureaucratic mistake.
The Body
A truck hits a panic-stricken man running away from someone, or something. The police arrive on the scene and find out that it was a night watchman from a nearby morgue. So what frightened him so much?
Wild Things
A seventeen-year-old girl named Kelly falls in love with her teacher Sam. She tries all sorts of things to catch his interest, all to no avail. And when she doesn't get what she desires, she decides to take revenge. Then Kelly's friend comes to the rescue. But she soon realises that she is merely a pawn in a dangerous game...
1408
Famous author Mike Enslin writes books on supernatural events. He decides to check in to the notorious room 1408 at the Dolphin Hotel, having no idea what a nightmare the upcoming night will turn into.
13 Sins
Elliott Brindle is a debt-ridden salesman. Everything changes when he receives a phone call. He becomes a participant in a TV show where he needs to complete a series of 13 challenges, each of which will result in greater rewards. But it's not all that simple: it's not you who plays there, it's they who play with you.
Who am I
Benjamin is a young computer genius. But he is a nobody in the real world. Refusing to live within the restrictive framework of society, he performs a series of daring cybercrimes. But what awaits him after immersion into this alternate reality? Who is he in reality? After all, everybody see what they want to see.
The Skin I Live In
A world-famous surgeon Robert Ledgard reveals the secret of how to create an artificial human skin. He assures his colleagues that he does experiments only on mice, but secretly he keeps a young woman named Faith, who is the main subject of his experiments, locked up in his country house.
Smokin' Aces
A former protégé of a gangster boss and a successful stage magician decides to appear in court to testify against his ex-friends. The gangsters issued a bounty on him worth $1 million. The FBI tries to shelter him, but he stubbornly appears in public, attracting dozens of assassins.
Headhunters
Roger Brown is a 'headhunter' - an expert on the selection of top management for the largest firms. He lives beyond his means, and taking advantage of his official position, he steals expensive paintings from applicants for executive positions. But then one day, suddenly the 'hunter' himself becomes someone's ' loot'.
Oblivion
The Earth has survived a war with alien invaders, but has been left almost uninhabited; the remaining remnants of mankind are preparing to leave the planet forever. The main character manages to save just one woman — and he soon realises that it will change his life.
American Hustle
The plot of this film is based on a real special operation that was conducted in the late1970s and early 1980s in order to investigate cases of trafficking in stolen goods. Subsequently, the operation turned into exposure of corruption at every level of power.
Man on a Ledge
An ex-policeman, accused of a crime he didn't commit, climbs on to a ledge to commit suicide. As a police negotiator tries to talk him away from the ledge, she begins to suspect that he has an ulterior motive behind his actions.
Sleuth
A successful author of detective novels, Andrew Wyke, invites his wife's lover Milo Tindla to his place. Milo arrives at the luxurious mansion of the author, where he receives an unexpected offer. Andrew knows about the relationship between his wife and Milo, and he's even ready to get a divorce, but only under certain conditions.
Undoubtedly, this list doesn't contain all the films with crazy plot twists that are worth watching. So we'd be delighted to read about your favourite movies that we haven't mentioned here in the comments!