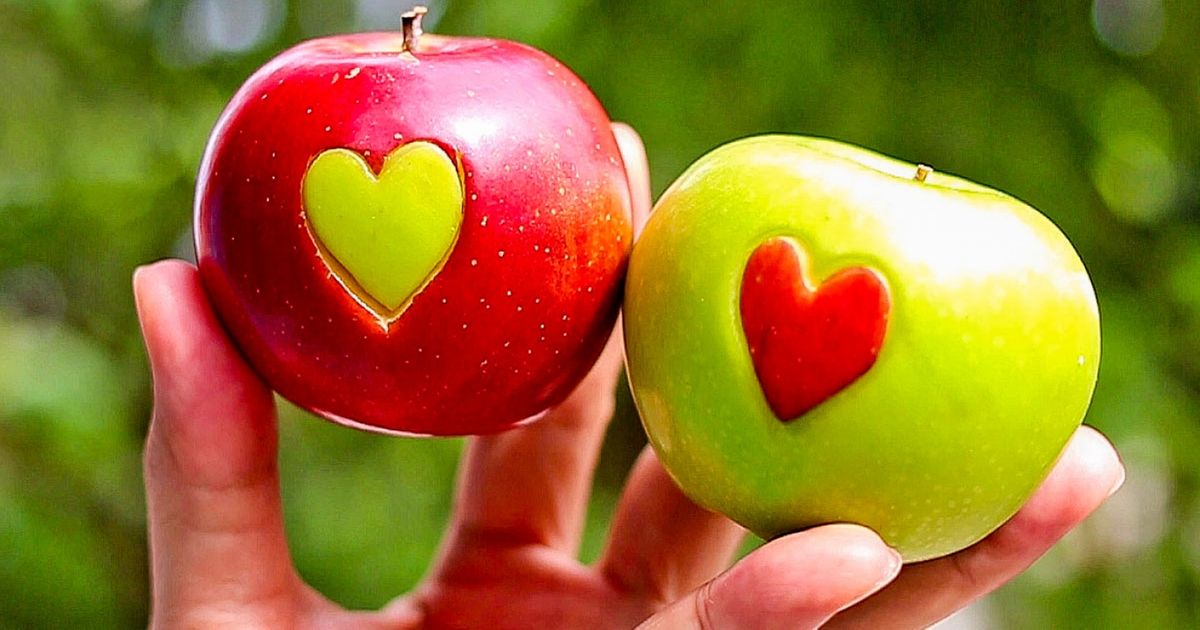 6 Wonderful Culinary Surprises for Your Valentine
Treats for Valentine's Day should both look appetizing and be amazingly delicious.
The Bright Side team has gathered six great recipes to please your beloved. Learn them and use them!
Scrambled eggs on toast  
stainless steel cookie cutter
butter
1 slice bread
1 egg
salt and pepper
Take a slice of bread and cut a heart out from the center of the toast using a heart-shaped cookie cutter.
Fry the bread on one side.
Then flop it over and drop an egg into the hole.
Season with salt and pepper, cover the frying pan with a lid and cook until ready. Enjoy this tasty and hearty meal!
''Pomegranate Heart'' salad
7 oz (200 g) mayonnaise
6 oz (170 g) cheese
3 oz (80 g) walnuts
4-5 eggs
1 onion
1 beet
1 pomegranate
1 chicken breast
salt and pepper
heart-shaped mold
Boil the chicken breast and cut it into cubes.
Chop the onion and lightly fry it in oil.
Use a coarse grater and separately grate the hard-boiled eggs, beet and cheese.
Seed the pomegranate and chop the walnuts.
Put the ingredients in layers: chicken breast, fried onions, mayonnaise, eggs, cheese, mayonnaise, walnuts, beet, mayonnaise. Top the salad with pomegranate seeds, as shown in the picture. This dish is ready! Enjoy! 
Tarts
puff pastry
Dijon mustard
tomatoes
two heart-shaped cookie cutters, one small and one big
Take a puff pastry and, using a heart-shaped cookie cutter, cut out hearts.
Set aside half of the cutout hearts. Take the remaining ones and cut little hearts from them using the smaller cookie cutter. You now have large hearts and one heart outline per cookie.
Combine two halves by topping the big heart with its outlined heart. Spread the mustard on the inside and put a slice of tomato on it.
Line a baking sheet with parchment paper and cook your tarts at 400 degrees F (200 degrees C) for 8 minutes.
Heart-shaped cookies
2 cups flour
9 oz (250 g) butter
1/2 teaspoon baking soda, slaked with vinegar
3-4 tablespoons sugar
1 coffee spoon of cinnamon
Pour the flour into a bowl and make a well in the center.
Add cut and softened butter and rub together until crumbs are formed.
Add slaked soda and knead the dough. Roll the dough into a ball and place it in refrigerator for 15 minutes.
Put the dough on a lightly floured surface and roll it out with a thickness of 0.5-1 cm. Use a heart-shaped cookie cutter to cut out the hearts.
Transfer them to a parchment-lined baking sheet. Sprinkle with cinnamon and sugar.
Preheat the oven to 355-390 degrees F (180-200 degrees C) and bake your cookies until golden brown for 25-30 minutes.
Chocolate pancake cake
4 eggs
1.5 cup milk
1 cup water
2 cups flour
1/2 cup cocoa powder
6 tablespoons butter
2 tablespoons sugar
2 teaspoons vanilla extract
Mix all the ingredients and blend them for about 10 seconds.
Place the dough in the refrigerator for an hour.
Heat the frying pan well and fry thin pancakes in butter.
Stack the pancakes on the plate, alternating layers of whipped cream and chocolate paste.
Sprinkle cocoa on top and make hearts using powdered sugar.
Fruit kebab
Any fruit that can be used to cut out hearts easily
heart-shaped cookie cutter
Peel the fruit and slice it thinly.
Cut out hearts from the slices and string them on skewers.