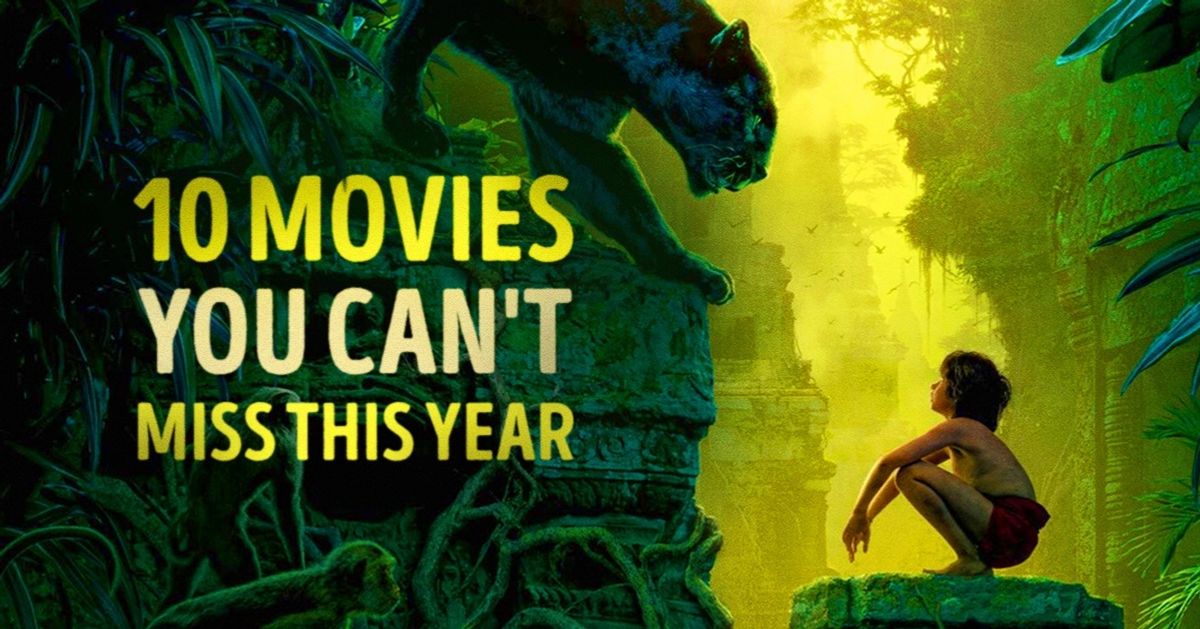 Ten essential movies you can't miss seeing this year
2016 is set to see the release of a lot of great movies to satisfy any taste: from long expected follow-ups of our favorite cartoons to brand new, still promising pictures.
We at Bright Side think many of these upcoming movies look so good that you'll have to be enormously patient to wait until they come out. Here are ten we think are going to be unmissable.
Kung Fu Panda 3
After Po and his father reunite, they go to a village where their other relatives live. But Po doesn't have a single minute to rest: a villain named Kai is defeating the kung-fu masters around the China. Now Po has to do a huge job: try to turn the others of his kind in the village into a group of kung-fu pandas.
Deadpool
The Department X, a special organization developing new weapons, offered Wade Wilson to be a guinea pig in one project. Since he's suffering from cancer and has nothing to lose, he says yes. Wilson got an incredible healing power, and most importantly - managed to avoid his fatal conclusion. But there's no rose without a thorn: he's losing control of his body. Its cell structure's constantly changing, and his sanity's becoming more and more doubtful.
The Divergent Series: Allegiant
Tris and Four leave the town and find themselves outside the wall separating them from the rest of the world for so long. Outside, they get into the thick of an igniting battle, which scales threaten all of humanity. They have almost no time to find out who they can trust and on which side to fight.
The Jungle Book
From the studio that gave us 'The Pirates Of The Caribbean,' presents us once again with an epic picture, full of exciting adventures. A story about an orphan boy raised in the jungle by a pack of wolves, a bear, and a black panther gets a new, bright visualization. 
Captain America: Civil War
The government wants to control all the people with special powers and forces them to work in government agencies. Steve Rogers openly turns against a new regime, but Tony Stark, on the contrary, agrees with the law. All of this inevitably leads to the Avengers' divide and to the Civil War.
Now You See Me 2
The world's best illusionists are back! Their magic has become even more powerful, but that also comes with enemies even more dangerous than before. Someone does everything to put them on the line, that's why they must save their reputation and unmask a cruel tech magnate.
Independence Day: Resurgence
Using alien technologies, inhabitants of Earth create a special program to protect the planet. But nothing can save our blue globe from a new, far more disruptive and extensive alien invasion. Only the courage of a few heroes will help to prevent the total destruction of the world.
Ice Age: Collision Course
Scrat is thrown out into the deep sky, where he becomes a catalyst for a couple of space accidents. A new threat looms over the world, so Sid, Manny, Diego, and other characters have to leave their homes and embark on a trip to the new, mysterious land. 
The Secret Life of Pets
A terrier named Max is concerned about his owner's new pet — Duke, who's a mongrel. The rivalry seems to be inevitable, but a common enemy reunites them — a white rabbit called Snowball who collects an army of abandoned pets to take a revenge on all happy pets and their owners.
Fantastic Beasts and Where to Find Them
For those still suffering because of the end of the saga on 'The Boy Who Lived,' J.K. Rowling has given you a surprise. In a new movie, the spectators will plunge once again into the atmosphere of Witchcraft and Wizardry, but here, the story tells about the adventures of writer Newt Scamander, which took place 70 years before Harry Potter reads his first book in school.