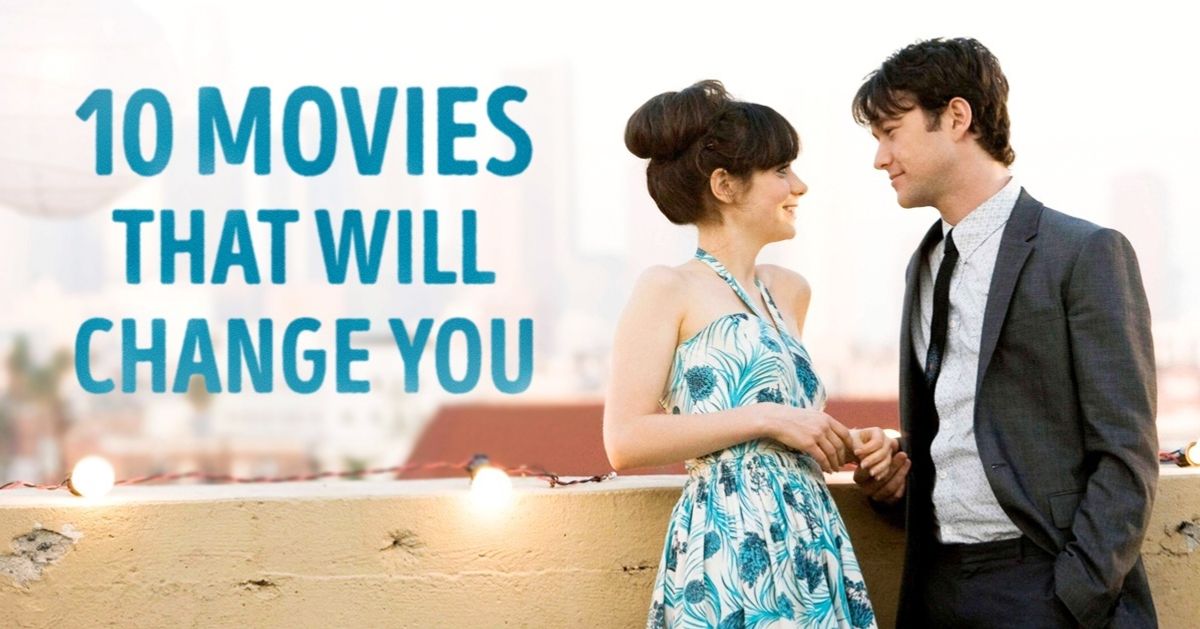 Ten incredible movies that will change you
These movies show us the world through a new light. Through the smallest details of everyday life, we learn that every day we live through is precious. Each of them not only entertains us with a beautiful image, but also says something very important.
Bright Side collected these ten movies that you should watch heart-in-mouth.
Philomena, 2013
An emotional movie with a touch of drama and comedy. The plot is based on real events, and the lead role was performed by wonderful British actress Judi Dench. The lead character is a woman who grew up having a hard life. She always remembered her son, from whom she was separated with when he was very little. Having won the help from a journalist, she goes and looks for him.
Romantics Anonymous
Les émotifs anonymes, 2010
An extremely modest confectioner and his new employee are meant for each other. They're both crazy about chocolate, music, and romantic evenings in Paris under the spreading chestnut crowns. The only problem is, they can't overcome their modesty and take the first step to meet each other. This movie is perfect for sharing with your loved ones.
Mommy, 2014
Xavier Dolan took a new look on the difficult relationship between a mother and her teenage son. She's full of resoluteness to start a new life, having taken her new son from an orphanage. She comes into conflict because he's a sociopath in an awkward age. That's all complicated enough, but one day, a quiet, stuttering neighbor appears to connect them with an interesting twist. 
(500) Days of Summer, 2009
A cute and cozy movie where two opposites fall in love. She's a realist and doesn't believe in eternal love; he's a romantic and earns his living by making up beautiful words for postcards. And yes, he believes in both an eternal love and a love at first sight, and that somehow discourages their relationship.
White God
A sad film about betrayal. A washed-up girl and her only friend, a dog, move to an unfamiliar house. Nobody needs the dog there, and it's sent to a dog pound. Here begins a story of an abandoned dog, its survival, change, dynamic characters, habits, and even appearance.
Poetry
An eccentric and curious Mi-ja comes to discover courses of verification. She discovers a new world - a world of beauty in everyday life. This amazing movie is by South Korean director Lee Chang-dong.
What Dreams May Come, 1998
An incredibly beautiful and sensual movie, which shows that a loving person remains devoted even when death comes. Looking for his beloved, he sets off a long, hellish journey. 
The Geographer Drank His Globe Away
An adaptation of the book by Alexei Ivanov. From despair and lack of money, a biologist takes up teaching geography, but he's not a very good one. He tries to get along with students and the assistant principle, to establish peace in his family... but he ends up just drinking wine with his friends and living life.
A Swedish Love Story
This movie is about teenagers. When you're not a child, but the world of adults with all its problems and worries is still closed for you, another one is opened - the world of first love, the one that you remember forever. The most sincere, the clearest. The one that knows no barriers or conventionalities.
About Elly
This movie by an Iranian director Asghar Farhadi has collected a bunch of rave reviews from critics around the world. The picture very easily and naturally starts with the arrival of several spouses with children on weekends to the sea. Elly goes with them. She was invited to be introduced to Ahmad. She behaves quite stiffly, and sometimes she even seems to be mad. She dislikes the obvious hints from her new friends and proves to be a very independent thinker.