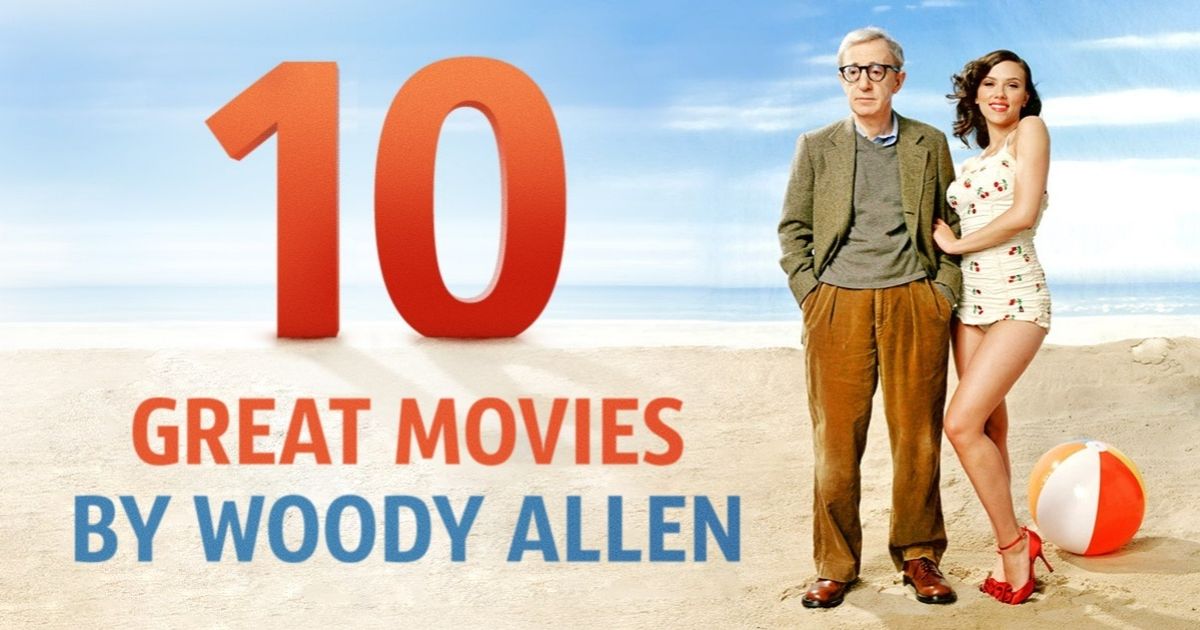 Ten of the greatest movies by the masterful Woody Allen which you have to see
Perhaps one of the most famous figures in modern cinema, the father of the intellectual comedy, Woody Allen is certainly a director who will be remembered. There are many legends about his highly specific kind of humour, with its subtleties and scepticism. There is just much discussion about the man himself and his personal life as there is about his films. Even at the age of 80, Woody Allen hasn't stopped impressing and amazing us, and every single one of his new movies is still a sensation.
Bright Side has put together a selection of the best movies made by this cinema genius, all those classics about neurotics and intellectuals who are fixated on psychoanalysis and their own hang-ups. Every single one is worth watching!
Midnight in Paris
Nostalgic writer and hopeless romantic Gil Pender comes to Paris with his bride. Once, an evening walk somehow lands him in the city of the 1920s, where Fitzgerald, Picasso, Gertrude Stein, Hemingway, Dali and other geniuses live, love and create...Gil realises that he really has entered this time period, and he has to stay here forever. The movie has the best of Allen's traits - irony, parody, and a refined after-taste. 
Annie Hall
There's not much else that can be said about this highly renowned film. Annie Hall is, undoubtedly, Woody Allen's greatest achievement. The story focuses on the love between a New York comedian, the neurotic and intellectual Alvy Singer, and an aspiring singer Annie Hall. This movie feels like a love song, after listening to which you understand that you can't live without love even if it brings nothing but tears. The duet of Diane Keaton and Woody Allen (as himself) is really something worth watching.
Vicky Cristina Barcelona
The main roles here are all played by beautiful ladies - a serious brunette (Rebecca Holl) and a frivolous blonde (Scarlett Johansson). The handsome lead actor is Javier Bardem, and sunny Spain provides the backdrop. A brilliant movie about love, full of passion and profound emotions.
Manhattan
The forty-two-year-old main character breaks up with his seventeen-year-old girlfriend to be with the ex-mistress of his best friend. He also decides to quit his job as a TV show screenwriter and start writing an actual book. However, his ex-wife, who leaves him for another woman, beats him to it in writing that book. This movie has an absolutely fascinating story as well as an amazing cast: Woody Allen, Diane Keaton, Mariel Hemingway and Meryl Streep. The film's incredible success speaks; it's definitely worth watching!
Match Point
The life of professional tennis player Chris Wilton is falling apart. He still hopes that someday everything will go back to normal, so he gets a job as an instructor at a London club. By some stroke of fate, there and then something fateful happens in Wilton's life: he meets a beautiful woman named Nola, falls in love with her, and this love turns his life into something unbearable. This is a movie with one of the most unexpected and dynamic storylines of all Allen's films, which echoes with references to Dreiser's American Tragedy and Dostoevsky's Crime and Punishment. Moreover, Match Point was Scarlett Johansson's debut in Allen's works; from then on she became his favourite young actress. As usual, the ending is unpredictable and thoroughly amusing.
Zelig
This is a mockumentary about Leonard Zelig - a human chameleon. Zelig can be whoever he wants, he has the ability to instantly transform into a Chinese person or an African American, a baseball player or a pilot. He can easily change his political views or religion depending on the circumstances and the opinion of people around him at the drop of a hat. This is a profound story about the worrying symptoms of our time.
Scoop
'It's a romantic comedy about sex, love, suspense and murders,' Allen once said about this movie. The film centers on an ambitious young journalist (Scarlett Johansson) and an elderly magician (Woody Allen) who uncover the striking truth about the identity of a serial killer who turns out to be an English aristocrat. Thus, a pair of eccentric American Jews begin the pursuit of a big sensation...
Interiors
This is definitely the deepest and the saddest movie made by this talented director. It is, in fact, an American version of Cries and Whispers by Ingmar Bergman - it's the same sort of family drama, save for the atmosphere of tragedy of hopelessness that is so inherent to that Swedish genius. This is a story about the difficult relationships between three sisters and their mother, who suffers from a mental disorder after her husband leaves her. The woman wants to get back to a normal life, and so she starts to give her daughters advice on interior design. The movie had five Oscar and four Golden Globe nominations. 
The Purple Rose of Cairo
The time of the Great Depression. A dreamy waitress, Cecilia, escapes harsh reality in the local theater. From then on, things get more and more complicated as the young woman finds herself in a love triangle between her, a major movie star who left the big screen behind for the real world, and an actor from Hollywood. Cecilia is played by the actress Mia Farrow, who became the director's muse for a long time. The movie is done in Allen's signature style - funny, yet moving at the same time.
Husbands and Wives
A seemingly uneventful get-together of two couples, who also happen to be four old friends, takes place. However, the hosts have yet to learn of some shocking news as the other married couple announces their separation. Their reaction to this news is ambiguous. The mere notion of divorce after so many years spent together is terrifying, and yet so tempting. The rest of the film revolves around the four characters' confessions to their respective psychiatrists on what they did next. The two husbands spark up affairs with young mistresses, whereas their spouses make their own choices as well.
Preview picture: Andrew Eccles