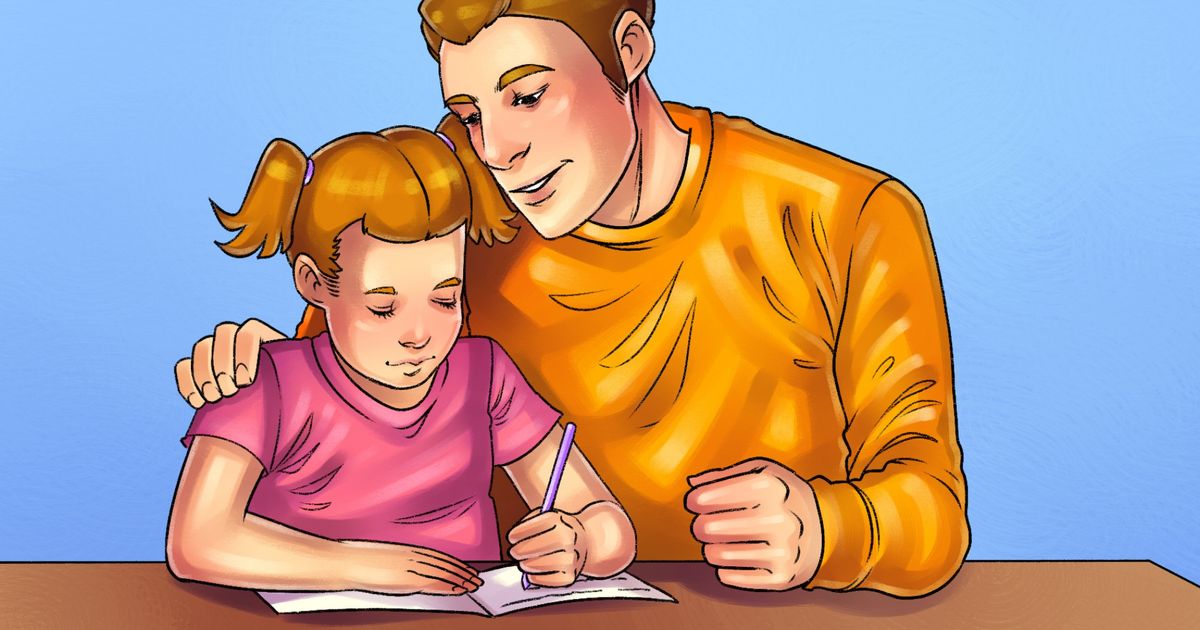 Parenting Tips for Raising Happy Children From 6 Great Teachers Who Opened Their Own Schools
It's not easy to figure out how to raise children, especially if everyone around you gives you conflicting advice. Even the views of great teachers and psychologists can be different. But still, all alternative schools believe that if you give children freedom and value them as individuals, they will grow up to be confident and happy.
You don't have to stick to only one educational approach. We at Bright Side have collected recommendations from teachers and scientists who have worked on educational systems to make sure children grow up to be fully-functional people who can build strong family relationships.
1. The Montessori system, created by Maria Montessori
Maria Montessori was the first woman in Italy to finish medical school where she worked with sick children. Montessori was nominated for the Nobel Prize several times and her educational approach is still popular today in many countries.
Maria Montessori's views:
A child deserves respect, so polite requests are better that orders.
Don't look at children from above. Try to look at them so your eyes are at the same level.
Make your child a chair and a desk that are good for their height, hooks for their clothes, so that they can hang their things themselves. They will be happy in this type of environment.
Don't do things children can do for themselves.
If you punish a child for every mistake, they will feel guilty for everything.
If you support your children and let them express their feelings, they will grow up confident.
Let your child help you with household chores.
Try not to buy plastic toys. Natural materials are better.
2. Reggio approach, created by Loris Malaguzzi
Italian psychologist Loris Malaguzzi came up with this very beautiful observation: a child can speak a hundred languages, meaning that children can speak to the world and express their thoughts in different ways: through drawings, singing, games. But adults often try to silence the 99 languages. Parents should listen to their children and teach them to use these "languages" in everyday life.
Malaguzzi's main ideas:
There is no such thing as a wrong answer — there are different points of view. Don't tell children that they are wrong about something. Ask them why they think this way and tell them about a different way of thinking.
Before explaining something, ask your child if they already know about this. If you tell them things they already know, they will lose interest and won't listen. Just like adults.
Ask more questions that require detailed answers. This way, children will learn to think and express their thoughts.
Let your child choose more often. For example, what they want to wear and the color of the backpack they want.
3. Waldorf education, created by Rudolf Steiner
The idea of Waldorf schools is to raise a confident person who loves working and can discover creative abilities in themselves. There are no grades and tests in these schools, but they pass exams just as well as students from regular schools.
Rudolf Steiner's ideas:
There is no book that can teach parents to communicate with children. Every child is unique, so you need to be able to treat every child differently.
Interesting stories can teach a child better than boring chapters in books.
Children should spend more time outdoors: learn to observe, see the beauty, and live in harmony with the world.
Simple toys, like wooden cubes, develop the imagination better.
Simple everyday rituals help children feel safe and teach them to be organized. That's why every day should be started by repeating poems.
4. Summerhill school, created by Alexander Neill
The British have called this school "controversial." Students are allowed to not study and they are not even obligated to attend classes. On average, children spend 3 months doing nothing and then they start attending classes. Aside from the familiar subjects, in Summerhill, students can learn to work in Photoshop, grow plants, do magic tricks, and acquire other useful skills.
Alexander Neill's views:
When we say "no" to a child, the child starts saying "no" to life.
A difficult child is an unhappy child who can't find peace with the world or themselves.
The parents of "difficult children" should sit down for a minute and honestly answer these questions: "Do I give my child support?" and "Do I trust them?"
What a child should do is live their own life, not a life their parents or teachers planned for them.
Children shouldn't have to adjust to a school, but schools should adjust to children.
People need freedom. Being free and doing anything you want are different things.
Parents often try to scare children with the scary consequences for their mistakes. But it's better to teach children not to be afraid of anything.
5. Instrumentalism, created by John Dewey
In the US, Dewey is dubbed the "father of progressive education." He believed that the point of school is to teach a child to find their way out of any situation by learning to adapt to their environment. That's why children should be taught to do specific tasks instead of giving them abstract knowledge from books.
Dewey's views on education:
Children should do something instead of being taught something. Action will lead to results.
Don't make children ashamed of their failures. Failures help us become better.
All great scientific discoveries were made because someone wasn't afraid of using their imagination.
6. Célestin Freinet method
Freinet opened his own school at the age of 24. He helped children with developmental delays. His school didn't have any books or homework, but his students achieved outstanding results and were fully developed and educated.
Freinet's main ideas:
The most pleasant activity can become torture if you are forced to do it.
A punishment is humiliating for both the punisher and the one being punished.
The earlier children learn to do regular household chores, the more confident they become in the future.
Instead of prohibitions and punishments, you should negotiate with children. Children should be able to see that their vote matters.
Which ideas seemed important and valuable to you? Do you have your own secrets for how to raise children? Tell us in the comment section below!