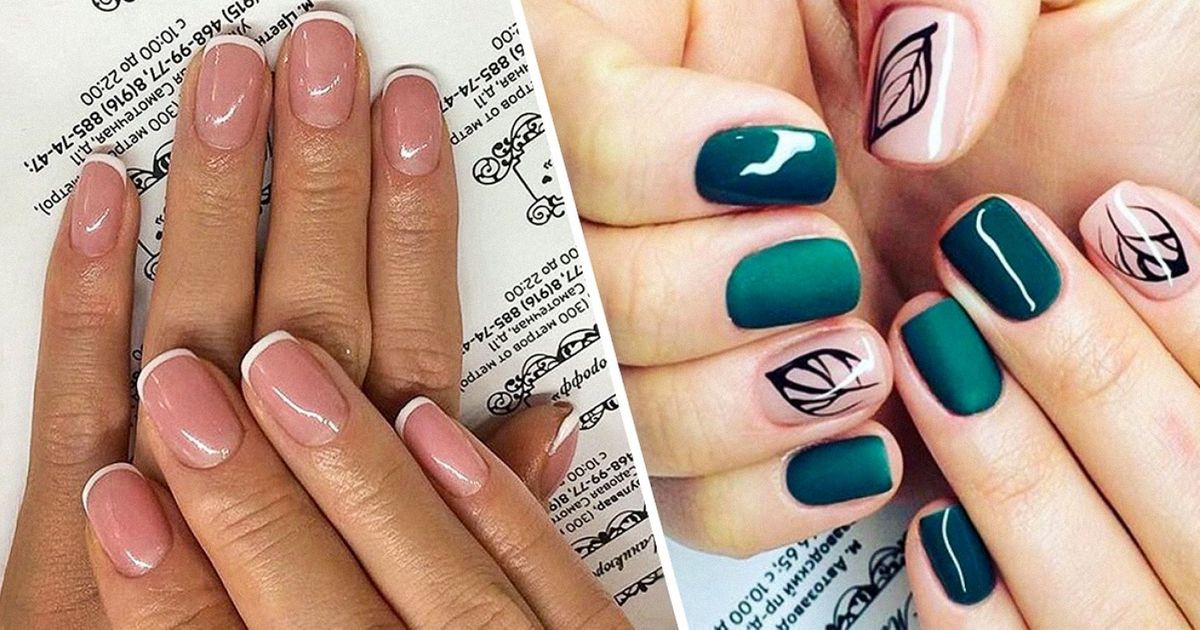 20 Stylish Manicure Ideas for Short Nails
Who said that a manicure only looks beautiful and spectacular on long nails? We at Bright Side consider this to be a profound delusion. Here are 20 pieces of evidence that prove you can have a stunning manicure even on short nails.
Classic French manicure
A French manicure is universal – it's suitable for nails of all shapes and lengths. It usually has a white tip, but you can experiment with different colors.
Reverse French manicure – half-moon manicure
An elegant idea for short nails is a half-moon manicure. It first appeared in the 1930s, and it's still quite popular these days.
French and half-moon manicures together
This is two in one – French and half-moon manicures together. The main thing is to make the lines at the nail's bottom and tip parallel.
Stripes
Vertical stripes usually make the nails look longer.
Spots
Spots look cute on any nails, but it's better to apply small dots. Otherwise, the nails may look even shorter than they are.
Gradient
This will look great on anyone's nails, wouldn't you agree?
Black nail polish
The shape of your nails should be perfect in order to make a dark manicure look impressive.
Strass manicure
You can also decorate your short nails with strasses. Use a few of them to get a fashionable manicure.
Metallic stripes
Apply stripes closer to the tips to make the nails look longer.
Mica flakes
Mica flakes are pieces of foil or holographic particles of different sizes.
Craquelure
The most important rule is to let the base layer dry well. Then you can apply a craquelure nail polish to get interesting cracks like these.
Leopard print
This manicure is always on trend.
Water marble manicure
Pour a few different nail polishes into a cup of water, and create an abstract pattern on the surface using a needle. Dip your nails into the water, and then gently remove excess polish from the skin.
A combination of glossy and matte designs
Without any doubt, this one looks very stylish.
Nail stencils
Apply the pattern on the tips to make your nails look longer.
Homemade stencils
Let your creativity loose! Use any improvised means – for example, a loofah or lace – to get your own design.
Stickers
Funny stickers look lovely on short nails.
Velvet sand
Another interesting kind of decoration is colored or translucent powder (velvet sand).
Volumetric manicure
Just look at how beautiful and elegant a voluminous manicure is on short nails!
Expressive manicure
Don't be afraid to try the most extravagant designs! They look great both on long and short nails. Unchain your creativity to experiment with different ideas!