This girl asked five world-famous brands to give her a makeover
It's common knowledge that good makeup can work wonders on your face, concealing imperfections and emphasizing your most attractive features.
We at Bright Side decided to experiment a little and see how makeup artists representing different cosmetics brands would makeover one and the same girl. For this, we sent one of our editors to five different beauty stores.
This is me
I don't use much makeup in my everyday life. However, like most girls, I want to look beautiful at parties or important events. This is why I asked every makeup artist to show me an evening option. I wanted to see a professional view on the kind of appearance that suits me best.
Giorgio Armani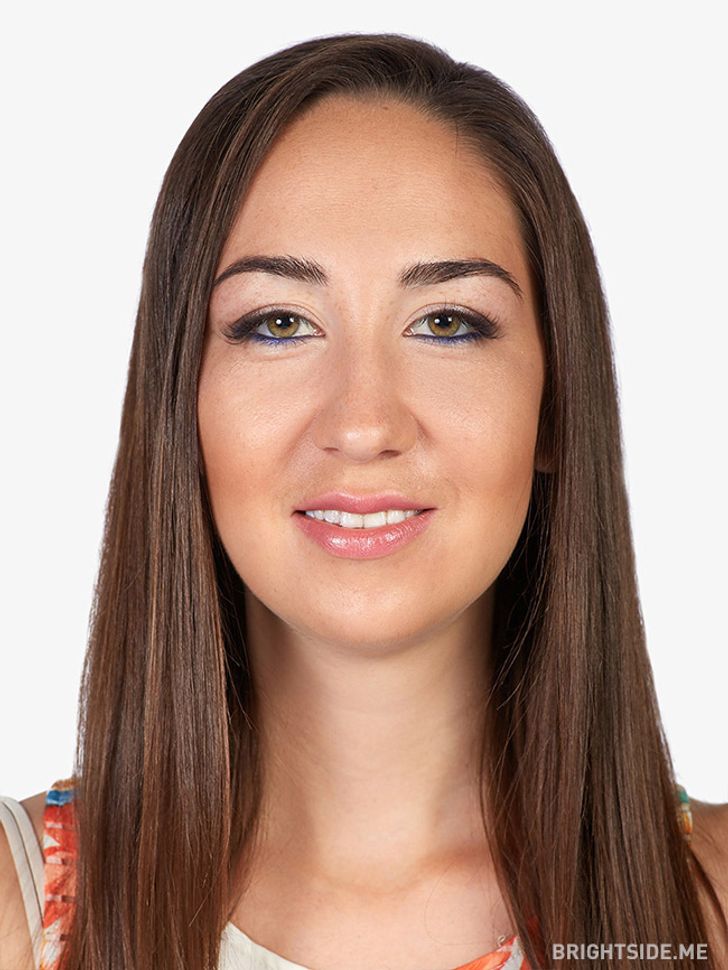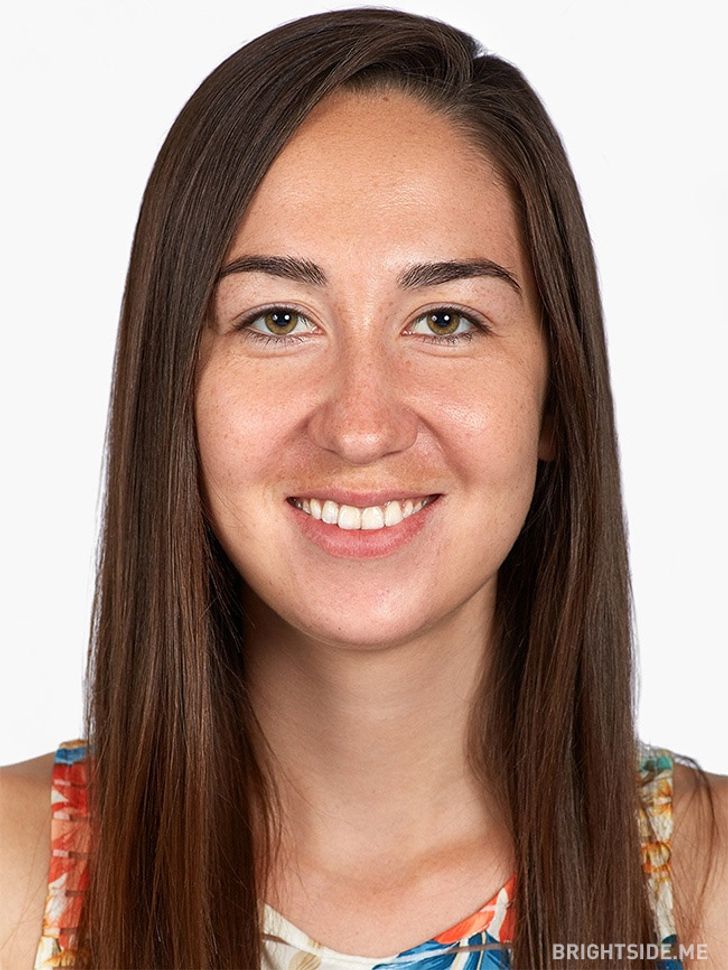 ← slide →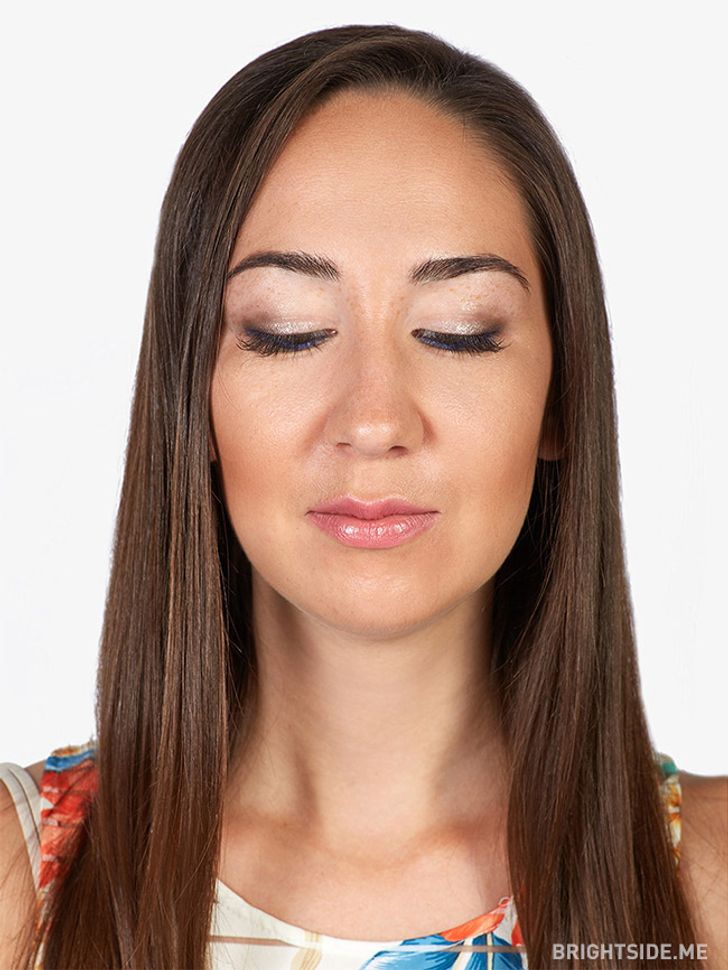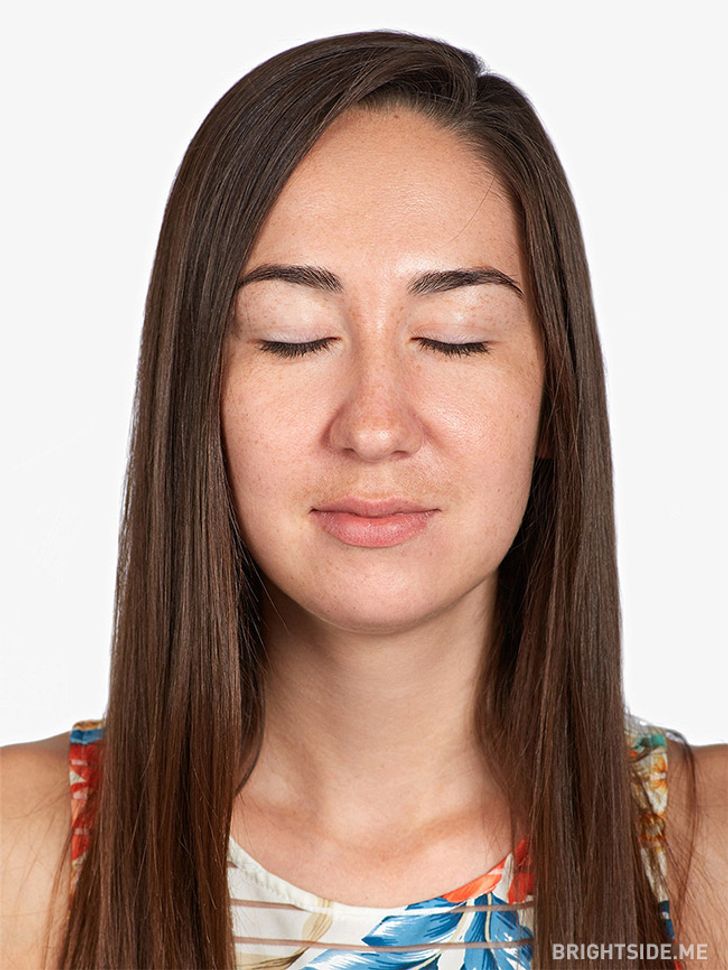 ← slide →
Cost: Purchase of two beauty items.
What I liked: My eyes were emphasized in an unusual and bright way. I'd never even thought that blue eyeliner would make my green eyes look so great. I also loved the light, almost transparent, tone. I'm sure I'll try to make myself up like this for some party.
What I didn't like: I thought my lips could have been a bit brighter, but all in all it was almost perfect. And yes, this make-up seems to be brighter in real life than in the photo.
Estée Lauder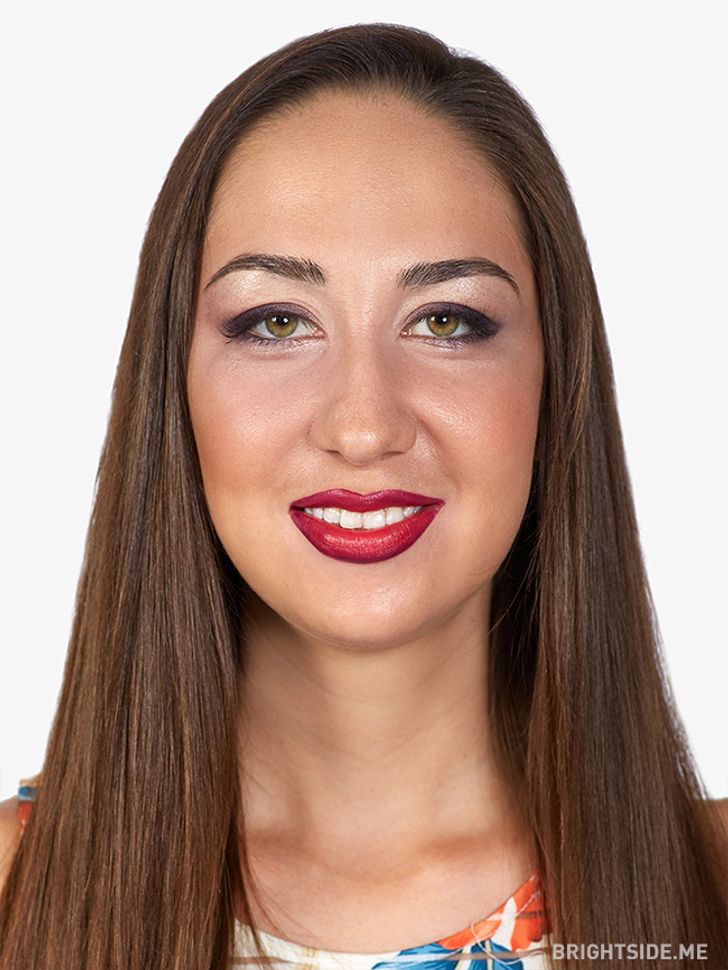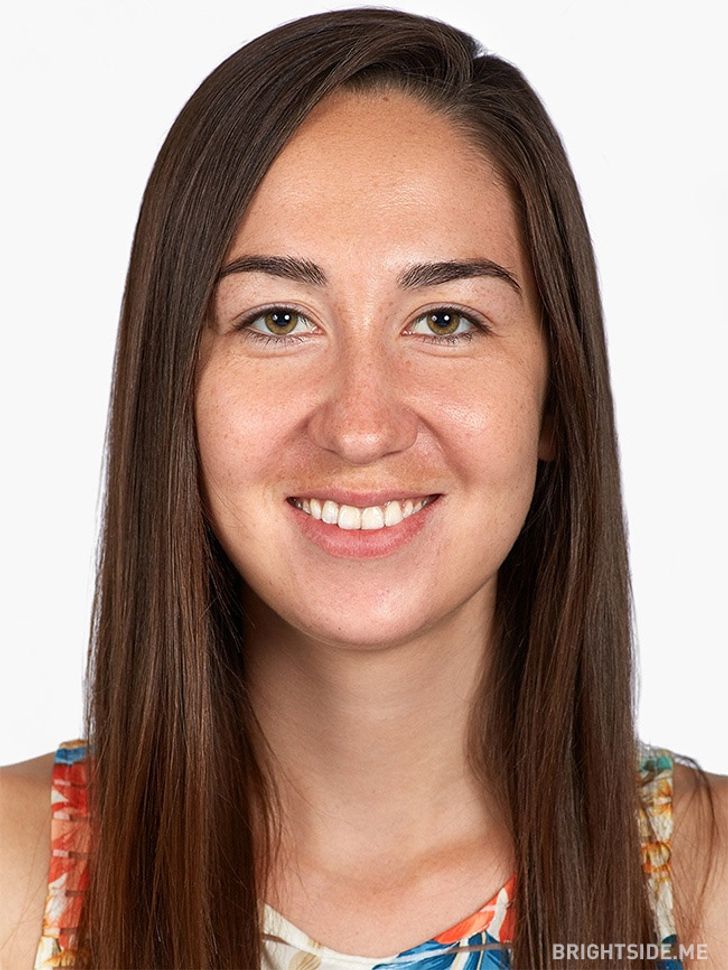 ← slide →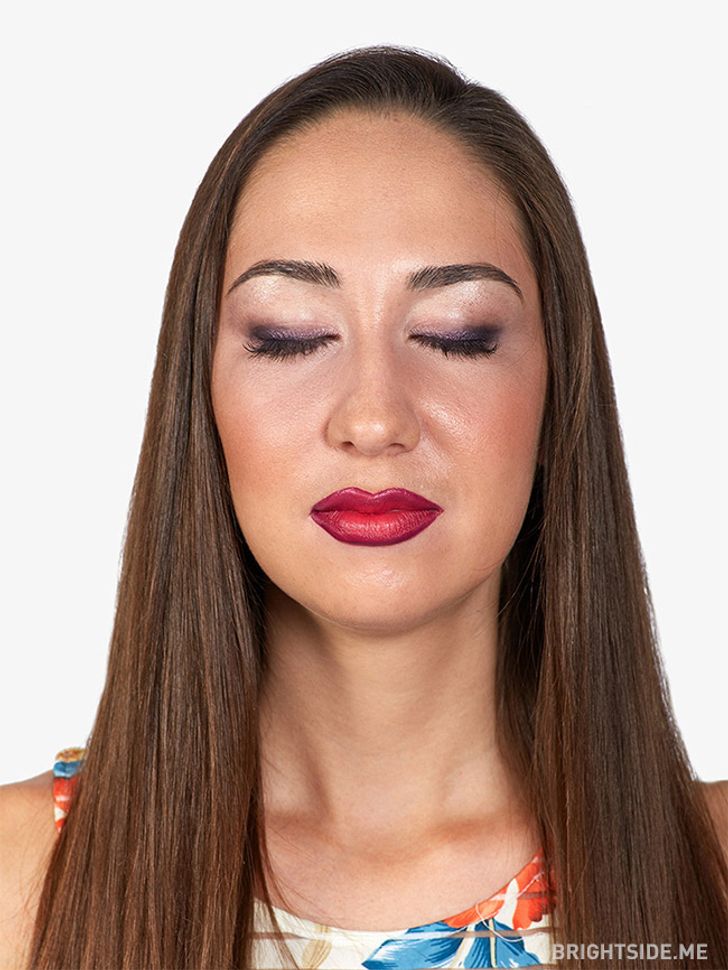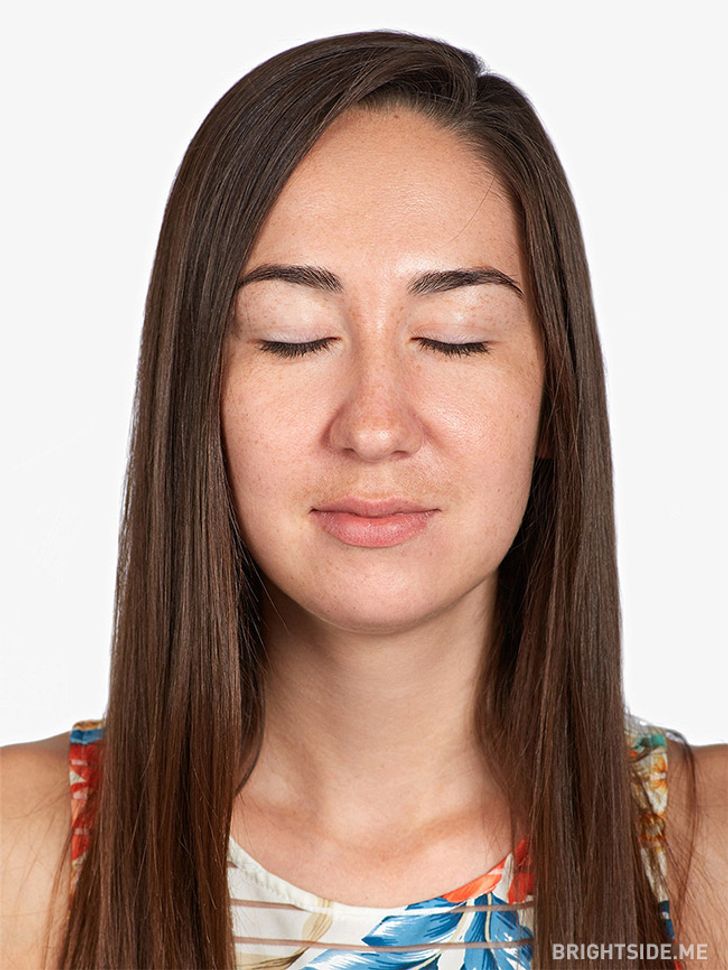 ← slide →
Cost: Purchase of two beauty items.
What I liked: The artist applied a couple of cleansing and nourishing ointments before the makeup. That's it for advantages.
What I didn't like: My gosh, my face is all lips! Where is all the rest? I felt like passers-by only looked at my reddish-violet LIPS, and it wasn't paranoia. Even more, those bags under my eyes only added a good ten years to my face, thanks to crumbled eye shadow and a thick layer of foundation. Well, you can already see that I wasn't exactly content with the result.
MAC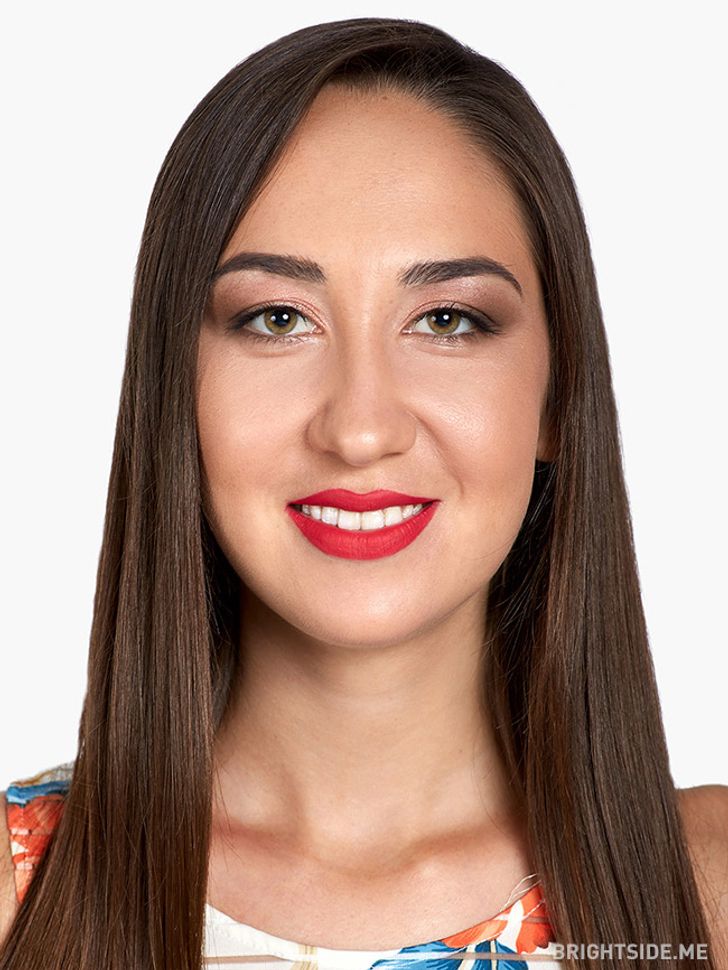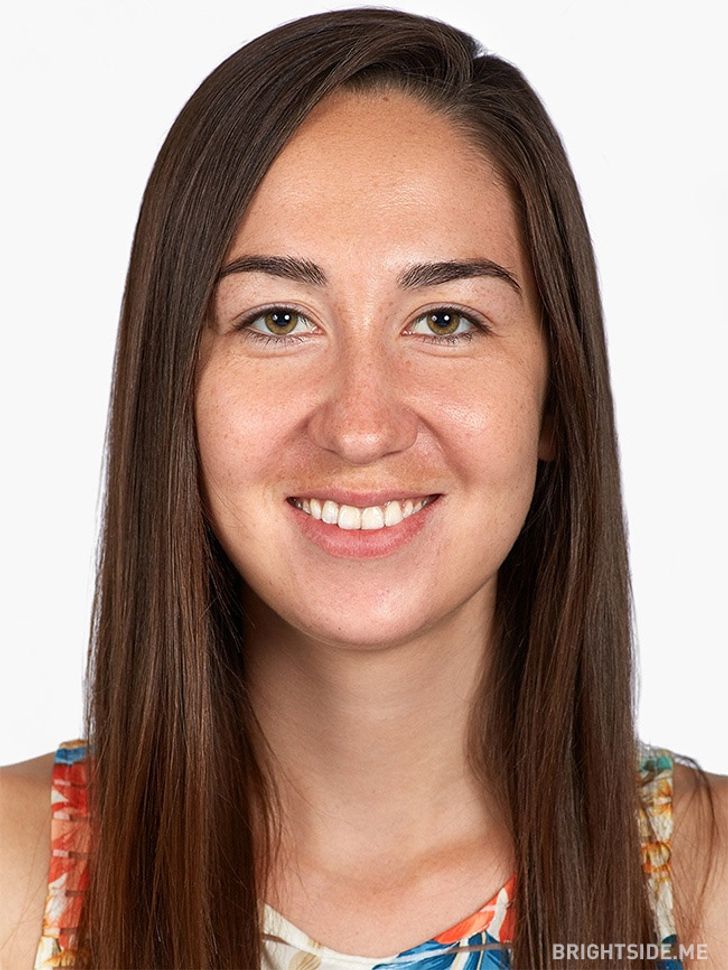 ← slide →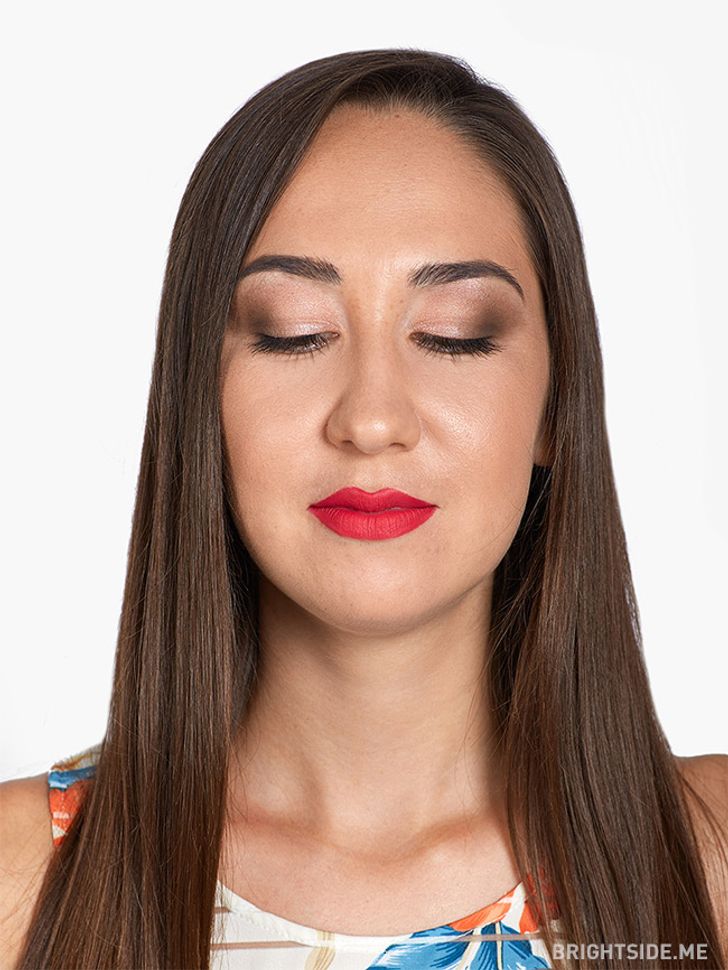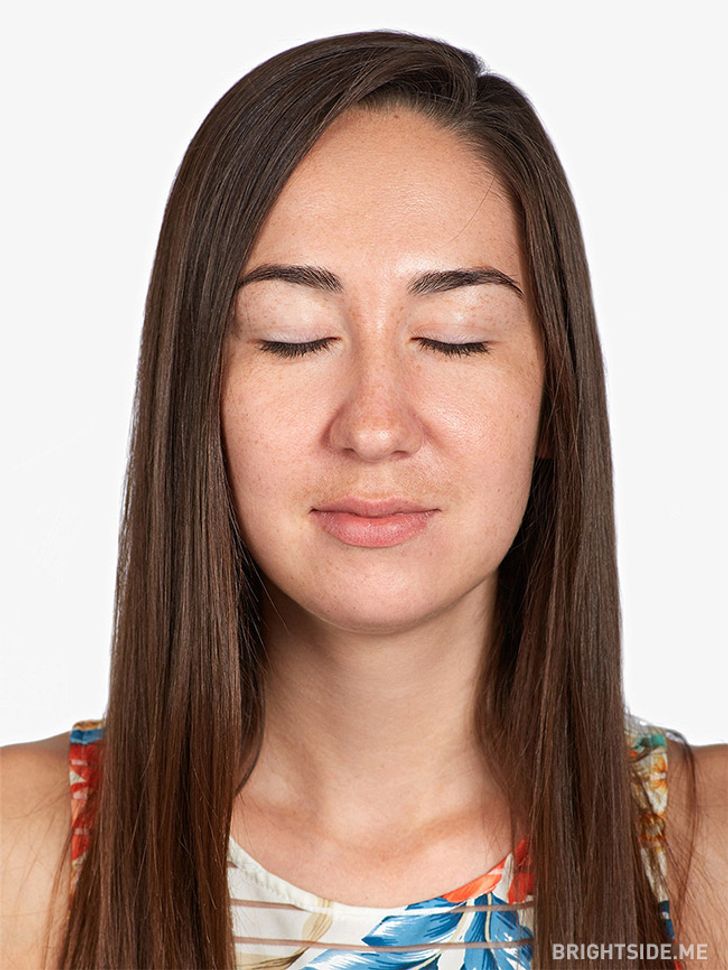 ← slide →
Cost: Purchase of beauty items worth $50.
What I liked: Man, I'm a diva! I like it all! The makeup artist corrected the shape of my lips a bit with the lipstick, and they've become so expressive! She applied foundation after the eye-shadow, so there were no bags or 'dirty' makeup effect. Although the foundation is rather thick, it's completely invisible. This one is my absolute favorite!
What I didn't like: I had to take off my own makeup myself with a tissue.
Givenchy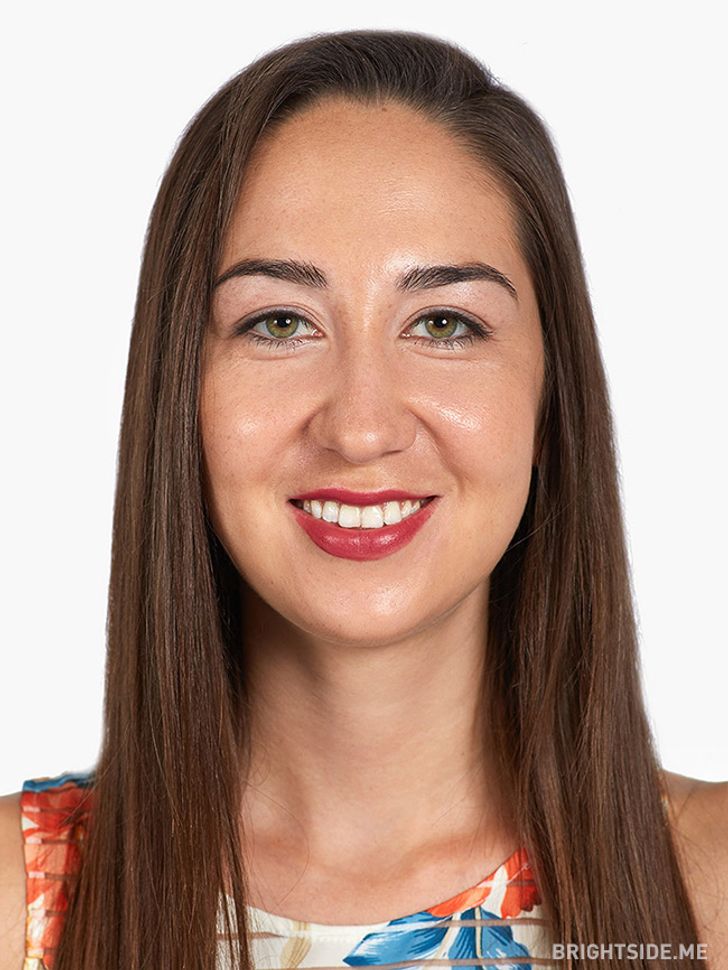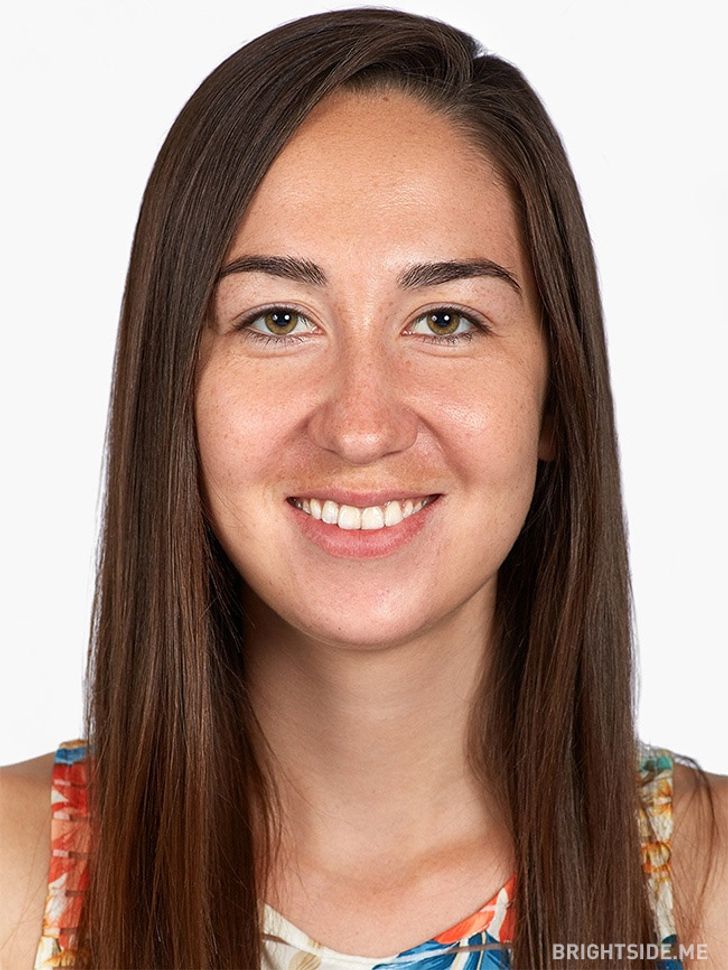 ← slide →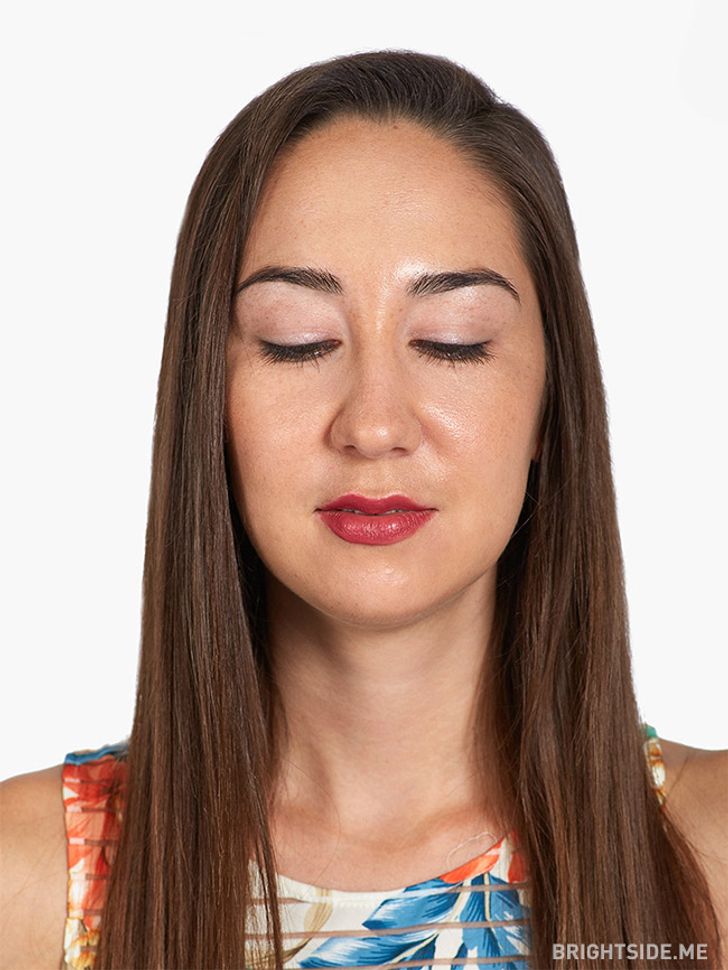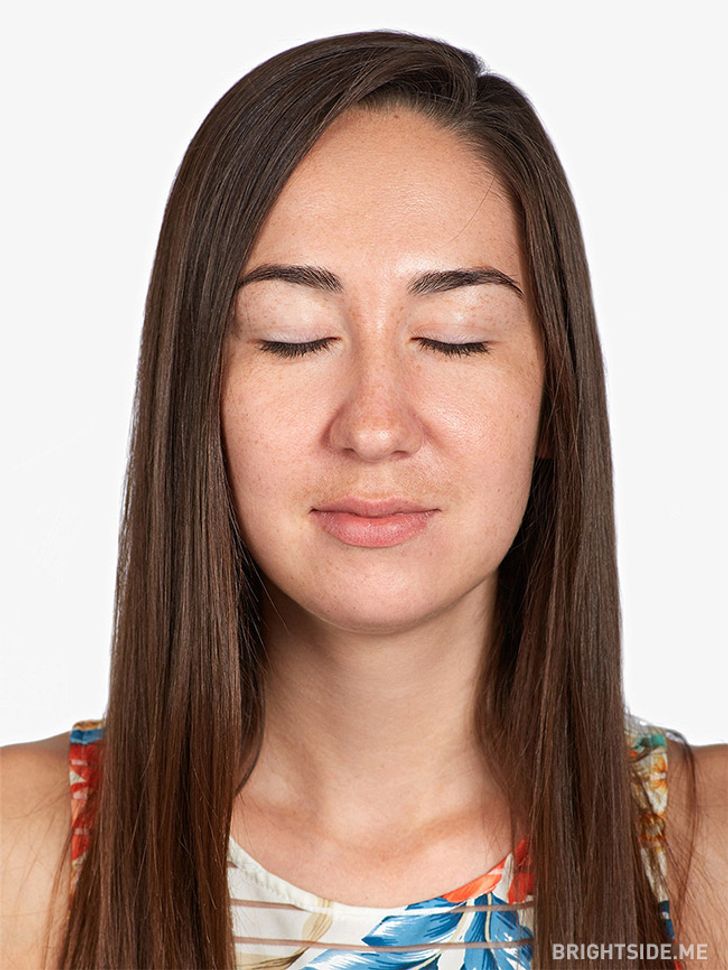 ← slide →
Cost: Purchase of two beauty items.
What I liked: The artist gave me a lot of compliments about my beautiful eyebrows, eye shape, and lashes, and she regularly asked me if I was comfortable. The makeup turned out to be very light.
What I didn't like: I wouldn't call this an evening makeup, not at all. The artist was so thorough with my eyes and lips that seeing the result caught me completely off guard. I would choose such makeup for my everyday activities.
NYX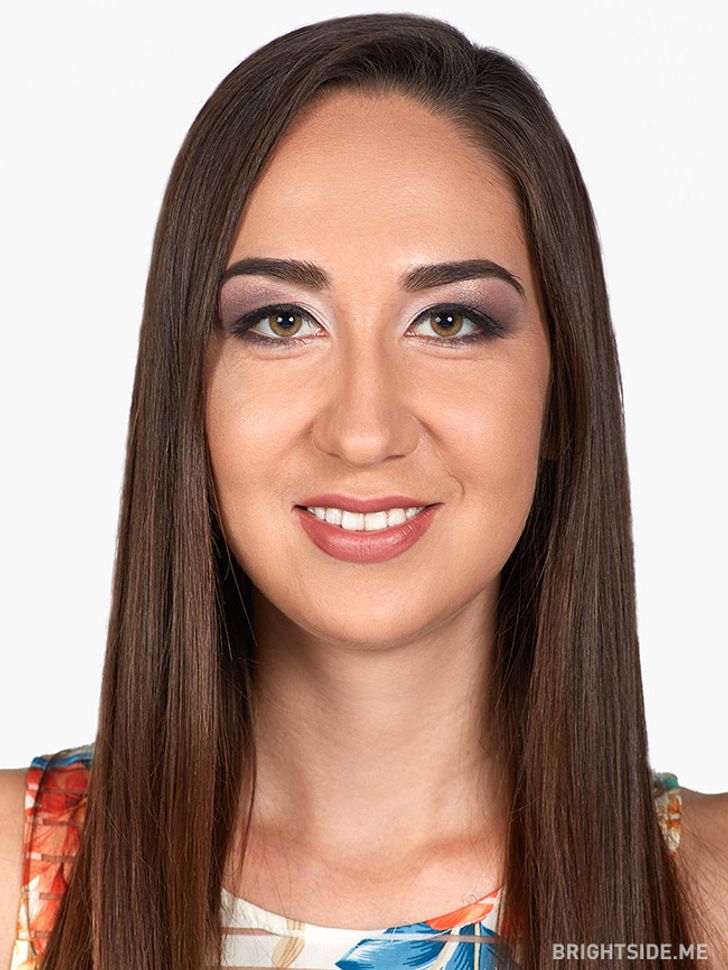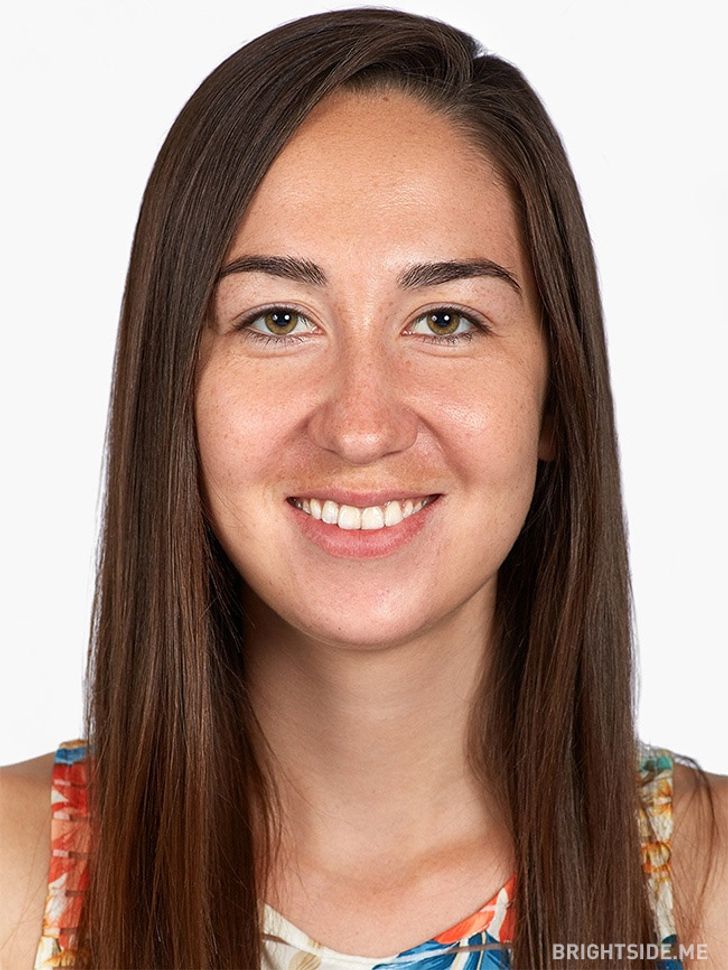 ← slide →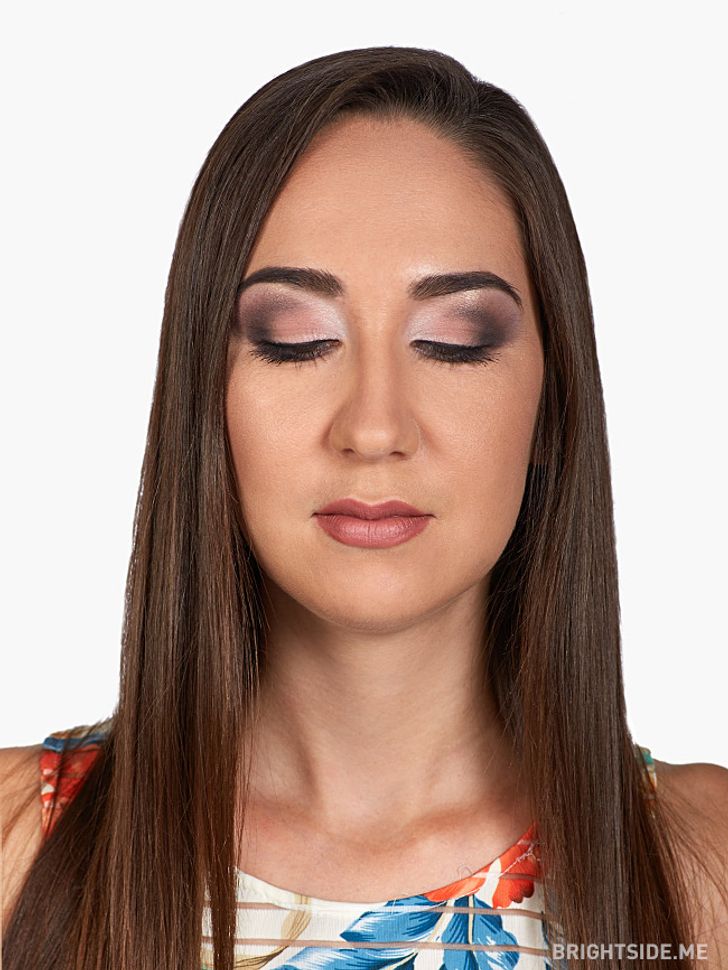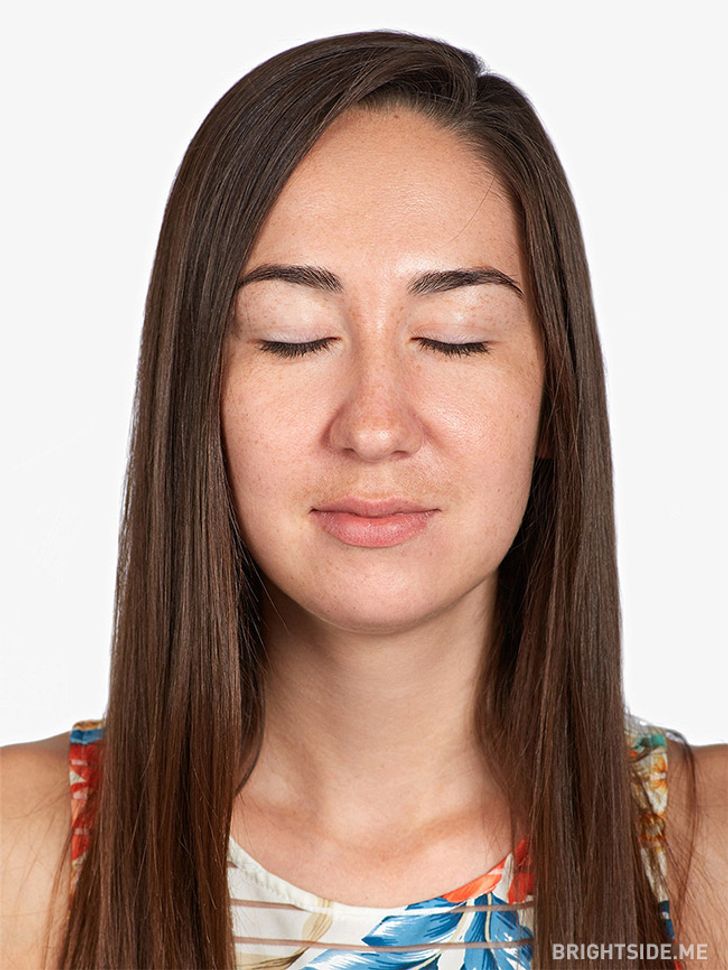 ← slide →
What I liked: I've never made my eyes so bright, and, surprisingly, I like it! The lipstick color is also great: it's neither too bright, nor too pale. By the way, this makeup artist was the only one who refined the shape of my nose a little. Going to a party with such makeup felt obligatory, and so I did immediately!
What I didn't like: The artist was talking on her phone while making me up, and she didn't use hand cleanser after touching her phone. That was outrageous!
Summing up:
If you don't know what kind of make-up better suits you, then this is a good way to experiment. Firstly, it's a professional artist who will make you up, so they will probably pick the best image for you and give you good advice to boot (in my experience, as you've seen, there were faults, but not too many). Secondly, you'll be able to try on a lot of different beauty items and buy something that really suits you.
Don't be afraid to experiment and love yourself!