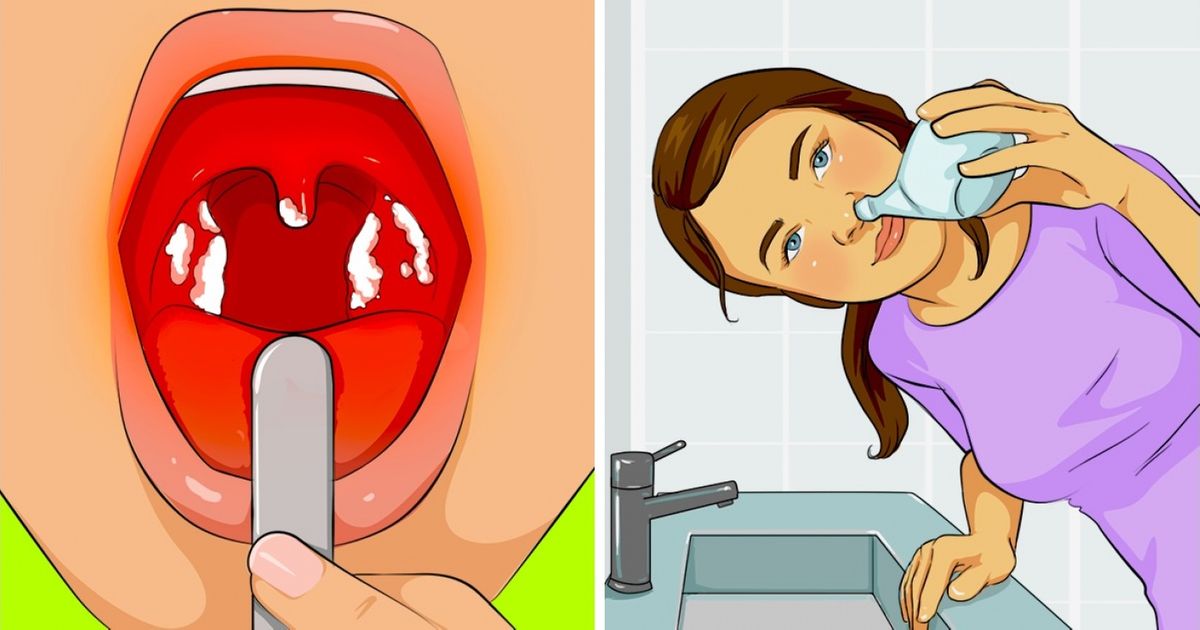 20 Natural Ways to Eliminate Common Infections
We have all experienced different types of infections that were not serious enough to make us go to the doctor but were still too annoying to ignore. Fortunately, there are a lot of remedies you can make at home on your own.
Bright Side made a list of treatments for the most common infections. They are very helpful for fighting the symptoms and recovering in a short time, so read them to the end.
Throat infections
Pain in the throat is a common symptom when you get any of these infections, which are mainly caused by viruses or bacteria. It makes us feel so uncomfortable that we are eager to get rid of it as soon as possible, despite the fact that it usually goes away on its own.
Sinus infections
These infections cause inflammation of the sinuses, which results in symptoms like facial pain, headache, a feeling of nasal stuffiness, and fever.
Skin infections
There are 4 types of skin infection (depending on their origin): bacterial, viral, fungal, and parasitic. Each of them needs a special medical treatment. Home care can work well to reduce the symptoms for all kinds of skin infections.
Eye infections
Eye infections happen when bacteria, fungi, or viruses invade the eyeball or surrounding area and cause a lot of unpleasant symptoms such as itching, swollen eyes, eye discharge, red eyes, and more.
Foodborne infections
We have all experienced these when we were not too responsible about what we were eating or drinking. The most common symptoms of foodborne illnesses are vomiting, diarrhea, and abdominal pain.
Do you know any other natural remedies that are helpful against infections? We'll be happy if you share them with us in the comments.
Illustrated by Alena Sofronova for Bright Side