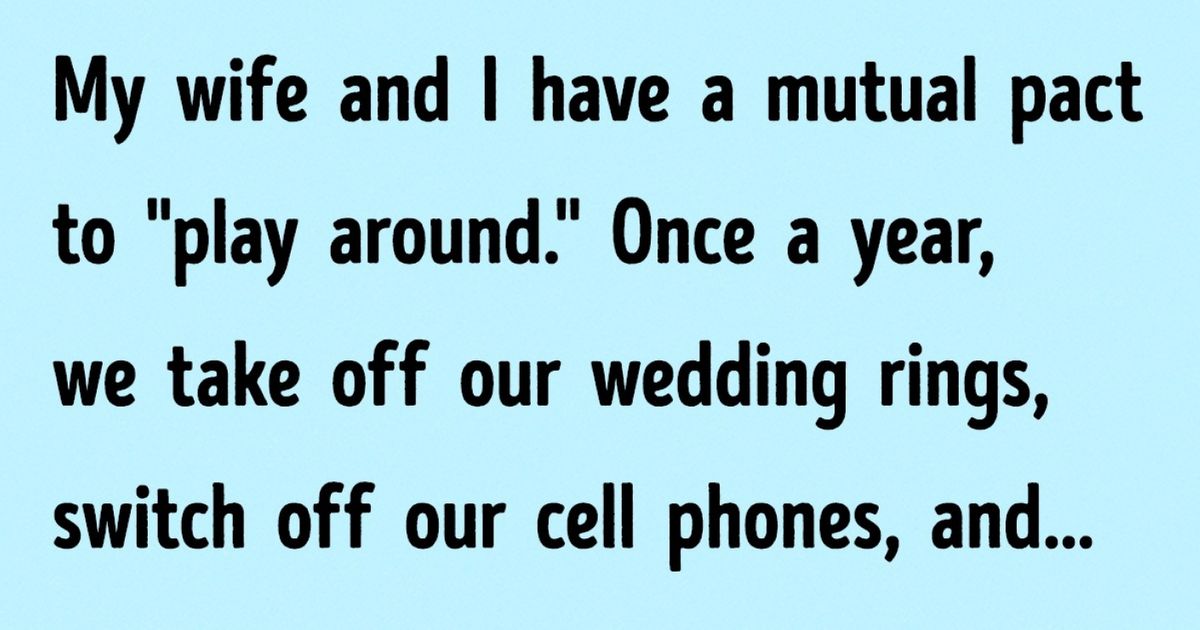 10 "Overheard" Stories About Loved Ones
Everyone needs to have near and dear ones to love and be loved by, and that's probably the true meaning of life. Besides, they are the ones who support us whenever or wherever we need them.
Bright Side put together 10 "overheard" stories that will definitely tug at your heartstrings.
Recently I witnessed a funny scene. A 5-year-old boy was walking with his mom and suddenly decided to make a sprint to the house gates. But he slipped on some stones and hit the iron fence with his head. And then he just got up, fixed his cap, and cried, "Mom, the fence is all right. I haven't bent it!" This one is going to be a man for sure.
I am a student, and I recently got a job. So now I feel like a zombie, always sleepy. Yesterday my manager looked at me and gave me a day off. At home, I immediately went to sleep. When I woke up, I looked at my watch. I had slept for only 30 minutes but felt really refreshed. I was amazed until the moment I looked at my phone: 10 missed calls from Dad, 21 from Mom, and a load of messages from friends. And all because I slept not for 30 minutes but for 24 hours and 30 minutes. They got worried!
When I was a child, my parents always told me that all my dreams would come true. I believed them then and still do now. But at that time, I didn't have a dream. I always thought there should be only one dream: the biggest one. It happened when I was 5 years old. My brother got into an accident and was in a very serious condition. Exactly then I decided that it was the right time for my dream. And I cried aloud, "I want my brother to stay alive!" After 5 days, he recovered. I was so happy that I cried!
My mom wrote to me: "I miss you." 260 miles. In 6 hours, I was there, eating the most delicious mashed potatoes in the whole world. But the most precious thing was the happy smile of my dearest one.
My mom has recently put on some weight. Now she goes to the gym, only eats salads, and obviously suffers. Tonight, Dad came home with a box of her favorite cupcakes. He said that he loved her the way she was and that he was going to love her forever and ever and just wanted her to be happy. So now Mom and I are sitting together and happily eating those cupcakes. Where can I find such a wise man as my dad?
I love my 6-year-old son! He looks exactly like me. His laughter makes everyone happy, and his curiosity can drive any adult crazy. I always dreamed of having an heir, and that's why I'm so happy that my wife gave me a son. He also loves me very much. As soon as he learned how to write, he immediately left a message for me: "Daddy, I love you." Scratched it on my car. With a pebble.
15 years ago, my grandfather was stupid enough to promise my grandmother that as long as he loved her he would never cut his beard. And my granddad is a very stubborn man, and he seriously hasn't cut his beard for 15 years. It grew down to his waist. You could braid it. Granny calls him "My beloved stubborn beardy." So touched by them!
My granny is not gardening now but actually modeling…in Prague. Once, I decided to give her a surprise, and we bought a lot of fashionable bright clothes. I did her hair and makeup and took a few pictures that I posted on Facebook. My friend, a fashion designer, saw those pictures and invited her to model his clothes in a photo shoot. After that, she got more invitations from other fashion companies and eventually moved abroad to work as a 60+ model.
My wife came home BALD. I was shocked because she'd had long, thick, brown hair. I wanted to shout at her. But when she said that she'd given away her hair for cancer patients' wigs, I was just struck with amazement. I AM SO PROUD OF MY WIFE.
My wife and I have a mutual pact "to play around." Once a year, we take off our wedding rings, switch off our cell phones, and do whatever we like for 2 whole days. 48 hours of pure freedom. We never discuss what happens during this time and just cut it out of our lives. Well, in 10 years of marriage I've never cheated on her. I just borrow a camping tent from a friend, grab a fishing rod and a book by Borges, and go away to enjoy the silence. And my wife? From our credit card statement, I can say that she visits beauty salons and shops with her girlfriends. Yes, it is the forbidden fruit which is sweet.