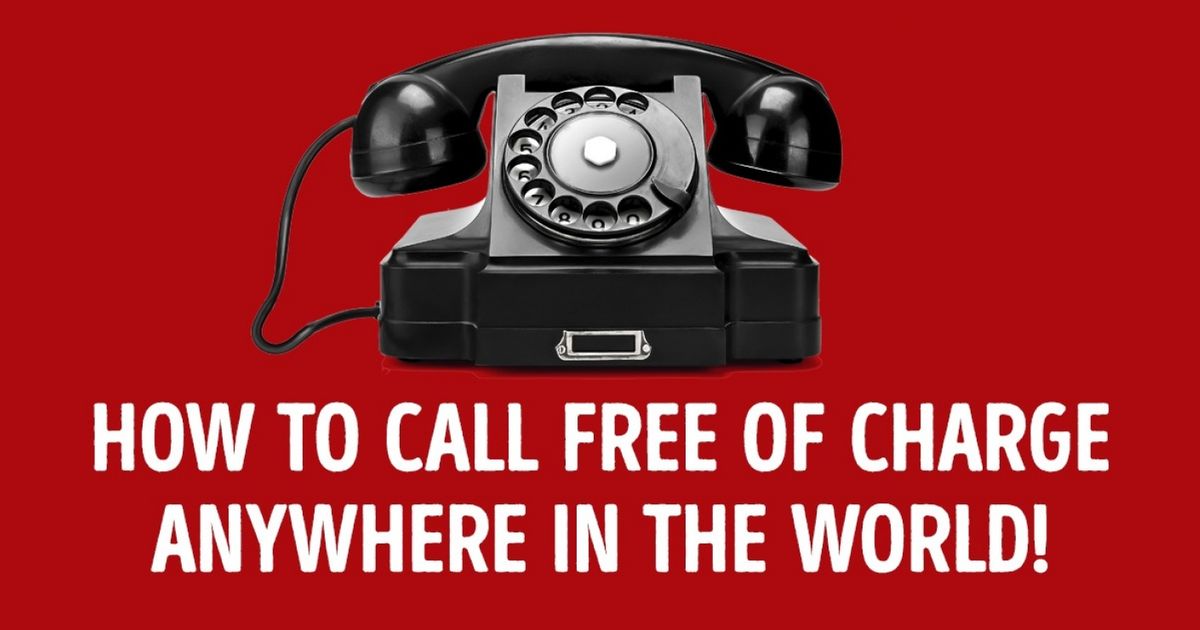 How to Call Free of Charge to Any Corner of the World!
The Internet has made it possible for us to keep in touch with our close ones however far away they are. But what can you do when the person you need to talk to is offline?
We at Bright Side have found five services that will help you make free phone calls to anywhere in the world and avoid the long-distance costs.
A convenient and easy-to-use service for those who often need to make short international calls - just sign up and go ahead! Even video calls are available via their browser. Only the first five minutes are free, though.
VoipDiscount is an app to call landline phones in a number of countries, but free calls are only available if you have at least a little money in your account.
IEvaphone is a free app for making landline or mobile phone calls to any point on the world map. Upon installation, you receive 10 credits that instantly allow you to make a free call, and then you can earn more by watching a video or installing a game.
This app is free with a sole condition: you need to buy a credit of 10 euros. Then you'll have 300 minutes per week and free text messages to any country.
To use this service, you'll need to sign up and get an individual phone number. Free calls are only available via WiFi, and texting requires a special app on your computer or smartphone, but then you can send SMS messages indefinitely to any country in the world.