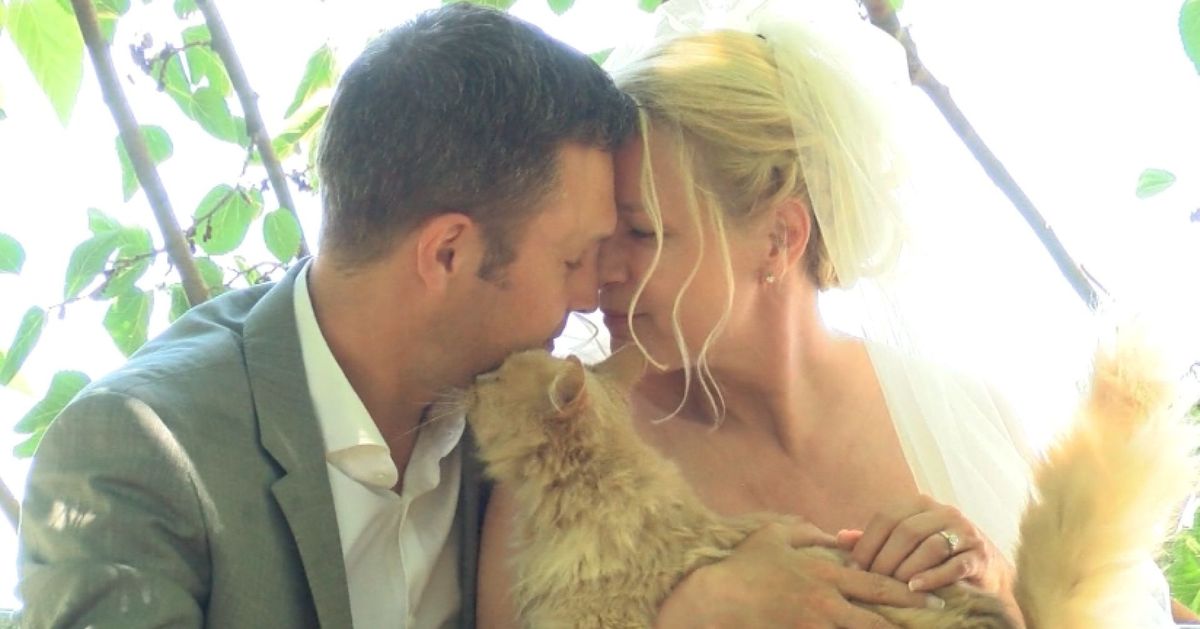 This couple got married in the presence of more than 1,000 cats
When Dominic Husson and Louise Veronneau from Quebec, Canada, first met, they discovered a mutual love of animals. 'These are the basics of our relationship, our love of animals,' Louise says, whilst Dominic explains that 'it shows she's a great person, and that's why I wanted to marry her.'
Louise visited The Cat House on the Kings in California back in 2012 and fell in love with the sanctuary's no-cage, compassionate ethos: no cat is ever put down, and they roam freely throughout the grounds. She always harbored a dream of returning one day with her future spouse.
The happy couple decided on the sanctuary as the perfect venue to pledge their love and commitment to one another in front of a congregation of over 1,000 rescued cats. Instead of worrying about where to seat distant relatives, Dominic and Louise chose to spend their day in the affectionate company of the sanctuary's many feline residents who watched, purred, and miaowed their way through the intimate ceremony.
Officiating was the sanctuary's founder, Lynea Lattanzio, who was so moved by the couple's story that she went to the trouble of getting ordained so she could wed them personally.
The Cat House on the Kings is California's largest lifetime cat sanctuary and adoption center, providing a happy and healthy environment for rescued cats and kittens. To find out more about the sanctuary's work - which relies entirely on public donations - you can visit their website.
Louise and Dominic's wedding on May 17th may have been the sanctuary's first, but we are certain it won't be the last.