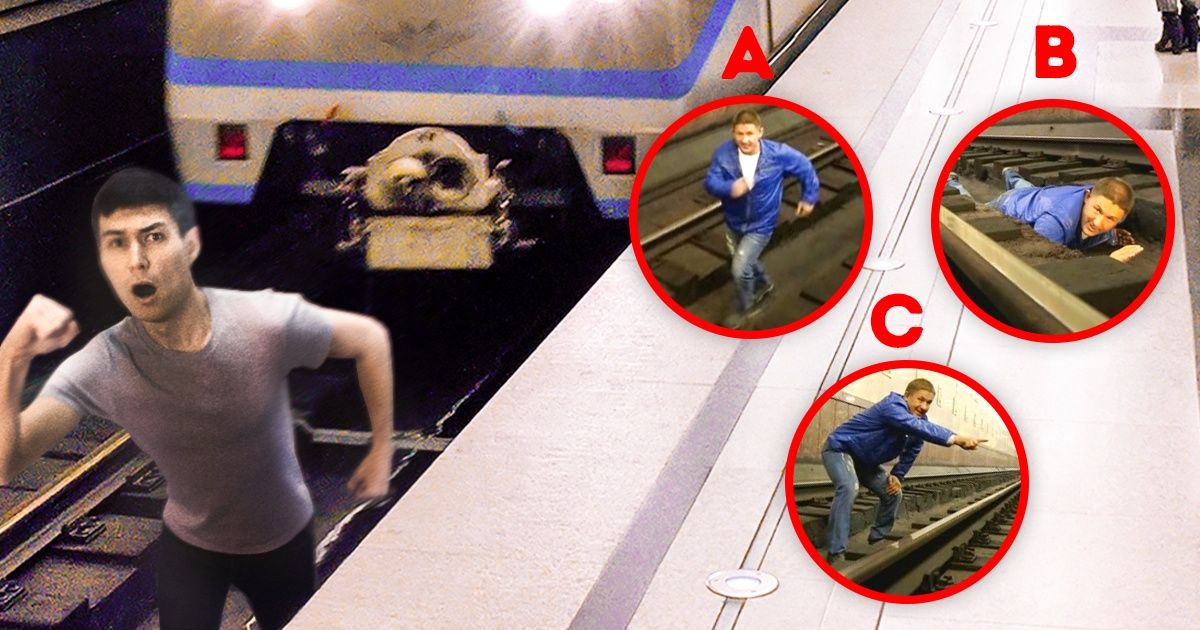 What You Should Do If You Fall Onto the Subway Tracks
We're constantly reminded that the subway is a place of heightened danger. The people who work there make every effort to guarantee passengers' safety. Nevertheless, accidents still happen.
Those who fall onto the tracks in the subway - something that can easily happen during rush hour - more often than not have a high chance of being saved. But a lack of knowledge about what to do, along with panic, can sometimes lead to the worst possible outcome.
What you should never do:
Don't try to climb up yourself! There is a conductor rail beneath the platform which could give you a fatal electric shock if you touch it.
What you should do:
If you can't see the oncoming train, you need to run between the rails in the direction it will be moving, up to the point where the first carriage will stop. At the same time, call out loudly for help to make sure someone notifies the subway employees.
If the train is already approaching and you've got no time, quickly lie down in the gap between the rails, and cover your head with your hands.
The distance between the bottom of this gap and the equipment on the underside of the carriage is about 0.5 meters, so if you lie down correctly, nothing will happen to you.
The preview image illustrated by Mariya Zavolokina for Bright Side