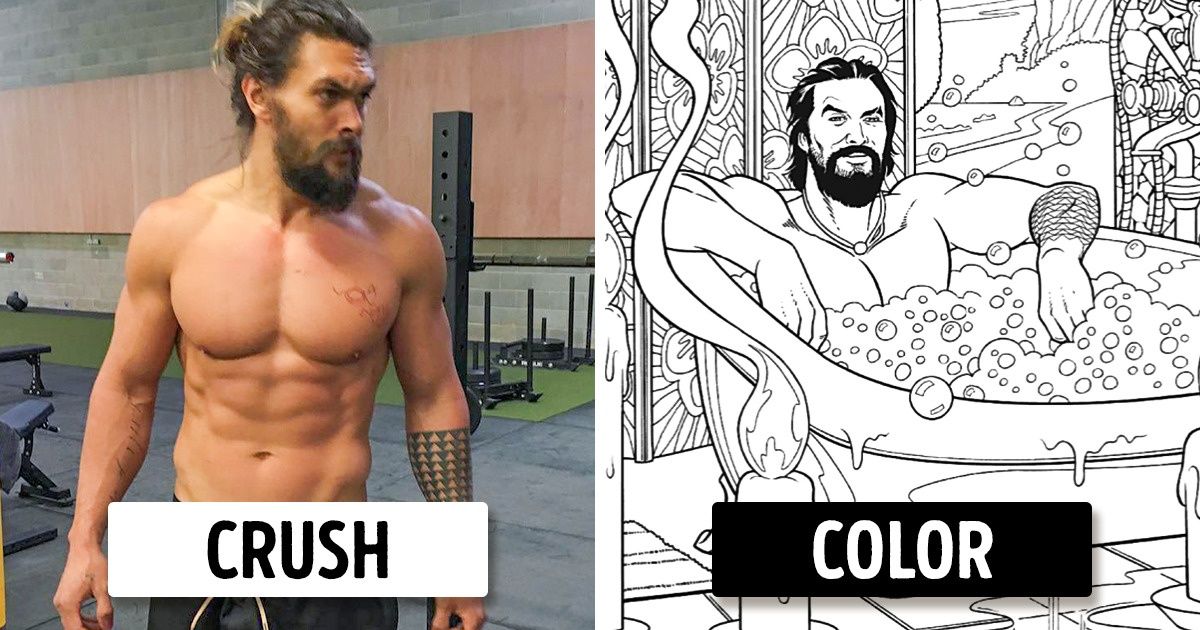 You Can Now Buy a Jason Momoa Coloring Book to "Crush" Your Stress
Now you can combine your love of one of the hottest guys with your love of coloring. Amazon is selling coloring books that feature the Hollywood heartthrob — Jason Momoa. We just want to warn you that this challenge is not for the faint of heart, because it's almost impossible to do it without blushing and giggling.
We at Bright Side got the chance to peep inside this coloring book and want to share 10 inside pages with you. If you're wondering if Jason Momoa is the only heartthrob to have a coloring book, check the bonus section.
10.
9.
8.
7.
6.
5.
4.
3.
2.
1.
Bonus: Don't worry if you aren't that into Jason, because new coloring books with other stars are coming soon.
What celeb crush would you like to color?