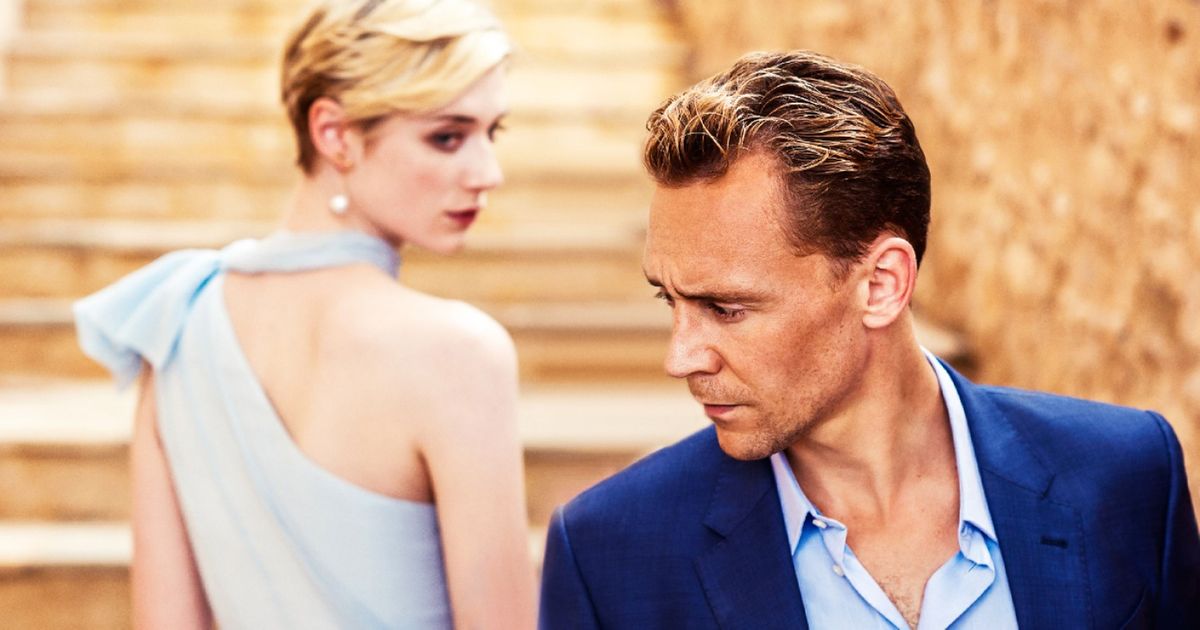 11 TV Shows You Can Watch in a Day
If you're tired of endless soap operas, Bright Side has found 11 amazing miniseries for you that you'll be able to finish in one day or even less. So open your popcorn stash, get in the mood, and delve into fascinating stories that won't leave you unimpressed.
Goliath
A disgraced yet very dangerous attorney gets an opportunity to have revenge upon the company that threw him out. This is a real-life drama about the imperfection of a justice system that shows how weak or strong a person living by its laws can be. Billy Bob Thornton is damn good - as always.
Top of the Lake
12-year-old Tui Mitcham is five months pregnant when she enters the icy lake waters and... disappears. Robin Griffin, returned to her hometown, takes the unusual case. It seems that true evil has come to this scenic little hamlet. People hail here in search of paradise, but they find a veritable hell where you can't earn honest money, where there's so little happiness. Not only must Robin find the missing girl but also face her past. It's a mesmerizing picture that drags you into its darkest depths and makes you think about it long after it's ended.
Billions
The story of a clash between ambitious Wall Street financier Bobby Axelrod and tenacious U.S. Attorney Chuck Rhoades. Both are strong personalities and masters of their trades, and neither is about to give an inch of their ground. This show is about how far we're ready to go in our pursuit of money - big money. Witty dialogue, magnificent acting - everything in this picture is top quality.
The Returned
In a small town, on the same day, different people try to return to their homes. They don't yet know that they've been dead for many years. When they decide to go back to a place that doesn't exist anymore, these "returned" soon find they are not alone, and their coming back is not the only weird and freaky thing happening. A deep, charming, and sometimes scary tale you swallow in one gulp and keep in your heart for a long time.
Catastrophe
Rob is American, Sharon is Irish; they've not much in common, yet just one night in London changes their lives forever. Actually, it makes a real mess of them. A baby and the decision to keep it bring hard times to their front door, and troubles don't seem to dwindle over time. However, they are almost 40, not 17. Instead of whining and spiritual torments they do, often cynically, a lot of kidding. A clever and funny TV show about the difficulties of adult life and choices.
And Then There Were None
Eight strangers receive an invitation to a luxurious island castle. Soon, however, the guests are surprised to learn there are no hosts there, and the only people living in the house are a family couple of servants. It's they who turn on a gramophone recording for the assembly, which, in a creepy voice, accuses them of murders and promises retribution according to their crimes. The guests can't leave the island and find themselves in a death trap. Recommended to all detective story lovers, especially those of Agatha Christie.
The Night Manager
A night manager of a European hotel is recruited by special service agents to infiltrate an international network of arms merchants. A very clever series with such bright British stars as Hugh Laurie and Tom Hiddleston, an intriguing plot, and brilliant director's work - sounds like a great reason to fall out of reality for a mere 6 hours and enjoy the show.
Outcast
This show tells a story of a young man who tries to understand why he's been followed by supernatural things his whole life. Dark, mystical, intense, yet so captivating, this series won't let you tear your eyes off the screen until the end.
Deutschland 83
Martin Rauch, a 24-year-old East German, is recruited by the HVA to infiltrate the West Germany army and send back information about NATO movements. The young man finds himself in an entirely new world where he sees not only secrets and intrigues but also wonders of civilization he's never seen before. This is a real spy drama full of unexpected plot twists and genuine human feelings.
The A Word
The Hughes work and love and fight like every other family. However, everything is turned upside down when their youngest son is diagnosed with autism - and they're not like every other family anymore. The series is a wonderful blend of a difficult topic and light humor - the new life of a big and loving family is riddled with funny situations. Good performances, great acting, and an awesome soundtrack.
Marcella
The heroine has suffered a difficult divorce and is slowly returning to her everyday life when she is assigned a series of murders. After a short investigation, the woman realizes some connection between these events and the previous cases she'd worked on but hadn't been able to close. A more than decent detective story with an intriguing plot and fast-paced unraveling events.