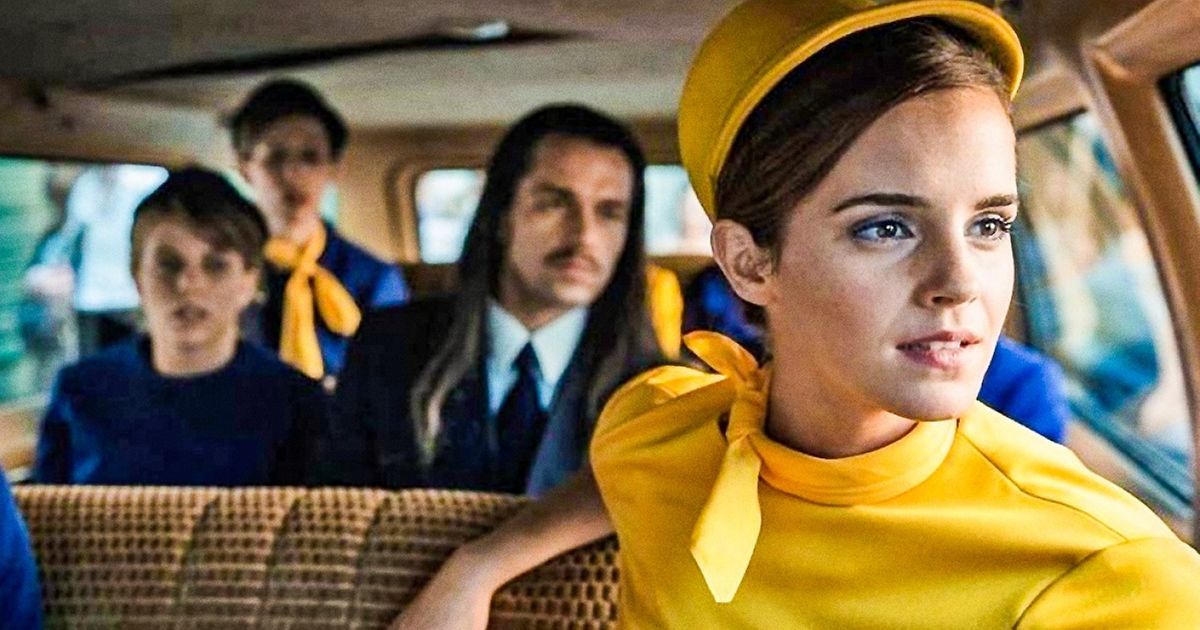 12 Recent Movies Whose Scenarios Were Written by Life Itself
Movies based on actual events can't be boring. The prototypes of their characters are real and often extraordinary people who had to live through terrible ordeals, great feelings, or historic events.
We at Bright Side have collected 12 brilliant real-life movies that grasp your attention from the very beginning.
The Dancer
A young girl dreams of becoming a great actress and winning over America with her talent. And she does just that, for Marie-Louise grows to be the mother of Art Nouveau and a muse to the Lumière brothers and Toulouse-Lautrec. An incredibly bright, beautiful, and sensual picture.
Genius
The story of a friendship between two talented but difficult people, writer Thomas Wolfe and publisher Max Perkins, who opened the way for such brilliant novelists as F. Scott Fitzgerald and Ernest Hemingway. This movie is worth watching if only for the magnificent play of famous actors, great storyline, and outstanding literary humor.
Eddie the Eagle
Eddie's life dream was to participate in the Olympics. After numerous failures, he is finally accepted to the British team as a ski jumper, and glory really finds him - although not for victories but rather his unshakeable tenacity. This is a kind and inspiring movie that will make you stand up and go chase your dreams.
Snowden
A story about the biggest debunker in world history. Edward Snowden made public the secret documents that contained information about comprehensive surveillance the US established over its own and other countries' citizens, opening eyes all over the world. This truth, though, cost him everything: his career, his girlfriend, and his homeland that branded him a traitor. A gripping and fascinating movie that makes you think again about what kinds of laws rule our world.
Colonia
Daniel, a German journalist, is kidnapped by the secret police in Chile. After days of torture, they send him to Colonia Dignidad, a large encampment pretending to be a charitable commune while actually being a Nazi hive. Daniel's girlfriend, Lena, goes alone to that horrible place to rescue her beloved. This picture is emotionally hard, but it's definitely worth watching.
Hacksaw Ridge
Desmond Doss is a US Army medic, and he refuses to kill people at all throughout the whole war. He becomes the first ideologic objector in history, and he stays true to himself despite danger to his life, misunderstanding, and the hatred of others. A spectacular and very humane movie about a heroic deed, the reality of which is incomprehensible.
The Danish Girl
Artist Gerda Wegener asks her husband, Einar, to pose for her as a female model. These paintings change both their lives: Gerda achieves success, while Einar realizes what he lacked his whole life. He begins life anew as Lili Elbe, and he becomes the first person to surgically change his sex. An intricate drama that will leave no one unmoved.
Legend
This is the story of twins Reggie and Ronnie Kray, the most prominent criminals of 1960s Britain. The picture is full of brilliant English humor with a little bitter note: a tragic love story between Reggie Kray and a simple girl, Frances. If anything, Legend is worth watching at least for the magnificent work of Tom Hardy playing both twins at once.
The Odyssey
The Odyssey is the grandest adventure project of contemporary French cinema, telling the story of Jacques-Yves Cousteau, the hero who opened the fantastic underwater world to the public. The picture describes Cousteau's discoveries, his ship, and many mysteries of this legendary person's life. An energizing movie about one man who made the impossible happen.
War Dogs
A story of two very different guys who only wanted to earn some cash and ended up winning a $300-million contract for weapon supplies to the Pentagon. Despite its looks, it's not just another B-list comedy, but a decent criminal drama with brilliant acting.
Deepwater Horizon
In 2010, a terrible accident occurred at the Deepwater Horizon oil platform in the Gulf of Mexico that shocked the whole world. The movie depicts the struggle of ordinary workers for their life and makes it frighteningly vivid, thus making us marvel all the more at the sheer courage of these people.
The Big Short
This is the story of several visionaries who predicted the 2008 crisis independently of each other long before the Wall Street financiers and began making money on it. The movie is actually quite grasping, and though there are plenty of difficult financial terms, they are all clearly explained by the Hollywood stars. If you like solving riddles, this is a picture of choice for you.
Based on materials from
IMDb