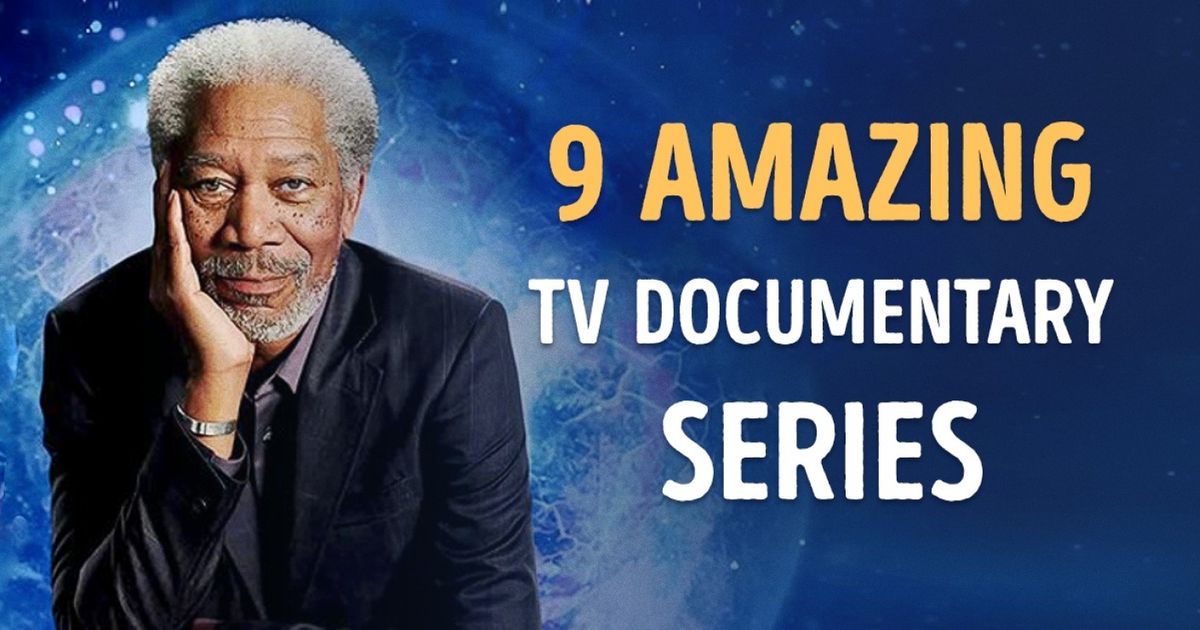 9 mind-expanding documentaries to increase your intelligence
Be honest, now and then we all spend our free time watching various TV series, don't we? And while some may consider it to be a rather meaningless activity, we're sure there are many good TV shows from which you can learn a couple of useful and interesting things.
Bright Side presents you our list of 9 captivating scientific TV series that will reveal many secrets about the great and mysterious world we live in.
The Brain: A Secret History (2010)
This BBC series unveils many secrets behind the activity of our brain. You are going to find out why we perform particular actions in certain situations, what really drives us, and how our consciousness works. You'll learn if we can really control our thoughts and how to affect other people's behavior and way of thinking.
Simon Schama's Power of Art (2006)
Power of Art is an 8-episode documentary series created by Simon Schama, a British art historian. Each of the episodes is dedicated to the biography of one artist and his brilliant masterpieces. But it's nothing like a boring museum tour - the whole series is very captivating and realistic. From time to time, scenes with Schama and his scientific insights give way to amazing reenactments that completely immerse you in a certain historical era. An incredibly informative TV show that should definitely be seen by art students.
Through the Wormhole (2010-present)
They say that having Morgan Freeman as a show host is a guaranteed success. Every episode is kind of a trip through our Universe in search of answers to the most fundamental issues of existence itself and to the questions that have always puzzled mankind. A great number of interviews, theories, and experiments that contradict Einstein's theories will definitely grab your attention from the very beginning.
Into the Universe with Stephen Hawking (2010-present)
When it comes to the Universe and cosmology, one cannot ignore the expert opinion of Stephen Hawking. In the series, the theoretical physicist and genius cosmologist unravels various mysteries of the Universe, shares his insights on the existence of extraterrestrial life, and also gives some clues as to how one can take advantage of time and space. Even if you've never been interested in astronomy, after watching the series you will definitely fall in love with the Universe and will probably feel a deeper thirst for knowledge. It's better to watch the series in its original language because it was narrated by Stephen Hawking himself and the great actor Benedict Cumberbatch.
Lost Worlds (2006-2007)
Lost Worlds is a great TV documentary series about the mysteries of world history, including ancient Egypt, secret nuclear bunkers of the 1950s, amazing lost temples, and civilizations that have completely disappeared. A great idea for your next incredibly interesting and informative movie night in.
The Supersizers Go... (2007-2009)
In every new episode of this series, a famous restaurant critic and a comedy actress travel through time and go to a simulated historical era of Britain and eat only typical dishes for that time. After each experiment, both participants are thoroughly examined and receive a medical report on their current health conditions. It's really fun to watch how professionals cook and these brave time travelers eat bizarre foods such as a sheep's head decorated with offal, frog pie, ragout made of 15 different kinds of meat, and a 12-inch-tall pie.
Food Factory (2012)
Food Factory is an entertaining television series about how our favorite food is made. The show features the industrial production lines of major food companies, gives detailed information, and reveals culinary secrets of professional chefs. Not recommended if you haven't had your dinner yet!
Stardust Lost In The Andes (1995-1996)
This documentary series explores events from the past that still raise questions and provoke discussions. Each episode tells the story of a mysterious incident: how, when, and why whole scientific expeditions, huge vessels, and planes suddenly disappear without a trace. Various rare documentary footage and previously unknown documents were used in the series which makes it more reliable and interesting from a scientific point of view.
Black Mirror (2011-present)
And...last but not least... This is the only TV drama series in our collection. It will make you take a deeper look at modern technologies in general and at the events that may lead, or have already led, to Black Mirror in particular. It is present in every house, on every desk, in every hand. A 'black mirror' is a plasma TV, computer screen, or your precious cell phone. A very smart and thought-provoking dystopia of the 21st century. Highly recommended!