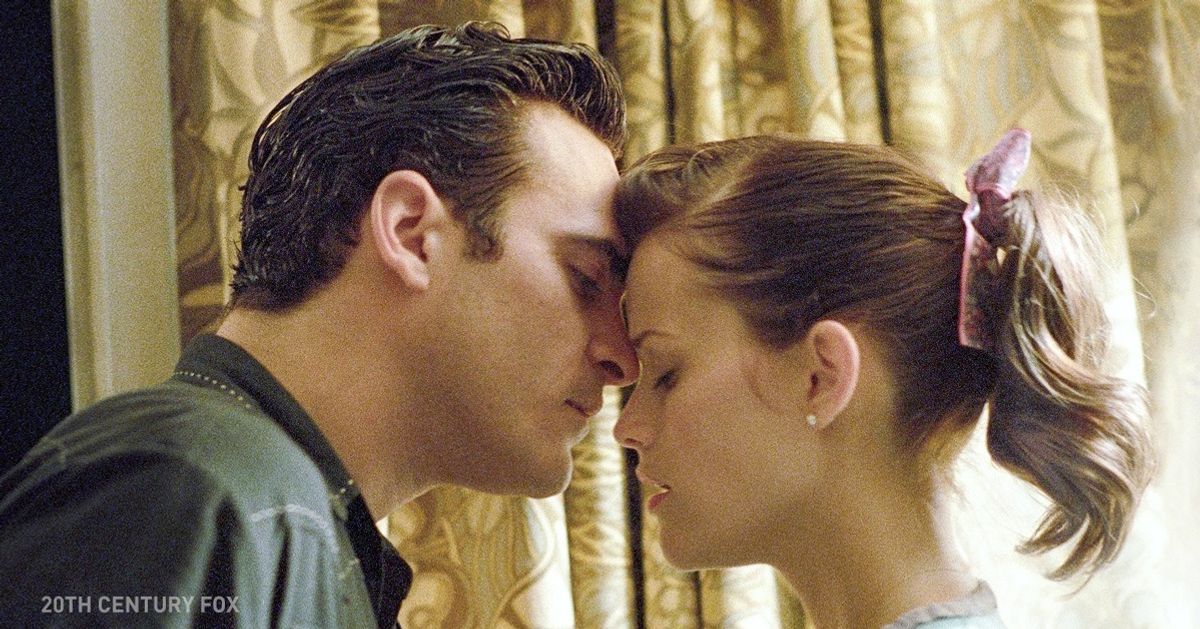 9 superb movies about how love is born
Love is a special feeling that cannot be compared with anything in this world. It's usually something beyond our control, and often we don't get to choose the people we fall in love with. Some people are ready to welcome someone into their life very quickly; even, as some say, instantly. For others, it takes a few dates to realize that this person is the one. And sometimes, we spend years looking for love without even knowing that this beautiful feeling can be hidden behind the veil of friendship or even hatred.
Today, we here at Bright Side have put together a list of ten great movies about how love can happen to you when you expect it the least. We hope you enjoy them.
Walk the Line
This film is based on a true story. It charts the earliest years in the career of American music legend Johnny Cash. As a child, Johnny fell in love with June Carter, a young American folk singer. More than ten years have passed since they first met. During this time, Cash's life has changed a lot: he finished his military service, married a charming lady called Vivian, formed his own band and started touring. Johnny lives his ordinary, routine-driven life until one day he meets June again.
Jamie Rellis is a New York-based head-hunter who has just recruited a new editor from Los Angeles for a leading men's magazine. She's afraid of being betrayed in a relationship, and he's tired of women who always want something from him. Disillusioned and sceptical about love, they decide to become friends with sexual benefits. But there is no point in trying to deceive the heart.
Where the Heart Is
The film tells the story of seventeen-year-old Novalee, a nine months pregnant teenager who's abandoned by her boyfriend at an unfamiliar supermarket in Sequoyah, Oklahoma. With just $5.55 in change in her pocket, she decides to live in the Wal-Mart secretly until her daughter is born. As her stay in Sequoyah is extended, Novalee is befriended and ultimately assisted by a variety of townsfolk, including a modest boy who works in a local library.
When Harry Met Sally...
Harry and Sally meet when he gives her a ride home after they both graduate from university. This is the story of fellow travellers who become close friends, supporting each other through thick and thin. It's the eternal question: can men and women ever be ''just'' friends?
The Ugly Truth
''The battle of the sexes is on'' is the tagline of the movie, which speaks for itself. Abby is the producer of a ratings-challenged morning show in Sacramento. She is a free and pretty girl who dreams of finding that perfect man. Mike Chadway is a cable TV star and the new correspondent on Sacramento morning television. Cynical and assertive, he quickly becomes Abby's enemy. But since they have to work together, the girl agrees to get to know Mike better.
Man Up
A 34-year-old single woman, Nancy, travels on a train to London and sits opposite a chirpy, pushy young woman named Jessica. When the train arrives at Waterloo station, Jessica leaves a book for Nancy to keep. As Nancy rushes to return it to her, she runs into her date, Jack. As she has the book in hand, Jack assumes she is Jessica, and Nancy, feeling lonely and finding him appealing, doesn't correct his error. Of course, it's only a matter of time before the truth comes out.
Leap Year
According to an old Irish tradition, February 29 is the one day when it's okay for women to propose marriage instead of men. A young charming American lady, Anna Brady, decides to take advantage of this tradition and plans to travel to Dublin to propose marriage to her boyfriend Jeremy. However the flight is cancelled due to bad weather conditions, and Anna finds herself in a remote village. Being anxious to get to Dublin as quickly as possible, Anna tries to enlist the help of the surly Irish innkeeper, Declan O'Callaghan. Will their trip be successful?
Life as We Know It
Holly is the owner of a small bakery and Eric is a promising television sports director. After a disastrous first date set up by their best friends Peter and Alison, all they have in common are their mutual dislike of each other and their love for their shared god-daughter, Sophie, who is Peter and Alison's child. But after Peter and Allison are killed in an accident, they learn that they have been named as the guardians to Sophie. This is when they need to put their differences aside and learn how to care for the little girl.
The Road Within
Everyone is born with the need to be loved. Vincent, Alex, and Marie met at a center for patients dealing with psychological disorders. Each of them has their own problems, but everything changes when they manage to steal Dr. Rose's car and escape from the clinic. The three of them head towards the ocean. This is a journey that will change their lives forever.