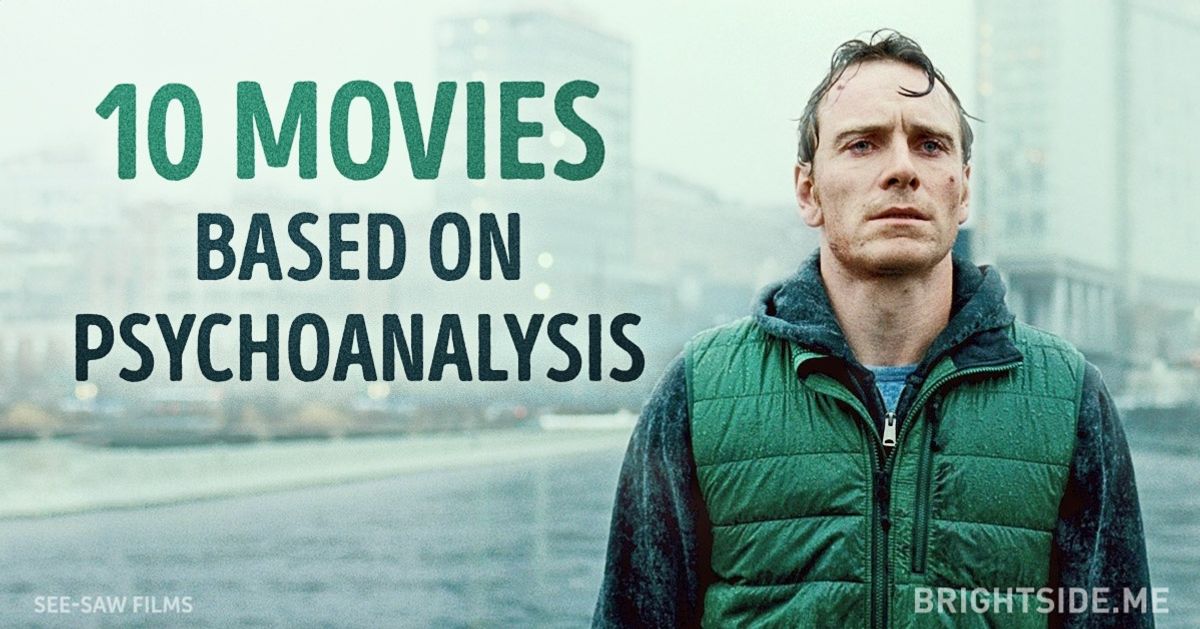 Ten amazing movies based on psychoanalysis
If you like exploring the secret corners of the human soul, searching for the meaning behind people's actions, dreams, and even their unintentional phrases, and if you enjoy soul-searching, then these ten movies that focus on deep psychoanalysis are for you. We at Bright Side thoroughly recommend them!
A Clockwork Orange
'A Clockwork Orange' by Stanley Kubrick is probably the most vivid example of the strange directions human behaviour can go in. Be warned, however: this movie's definitely not for the faint-hearted. It's about the nature of violence. The main character suffers from antisocial personality disorder. And will the government decide to cure his illness?
Where the Wild Things Are
This movie is a true guide for child psychologists, teachers, and young parents. It's presented as a movie for children, but actually there's little for children to receive here. It will be interesting for those who want to see a film that makes us wonder about people's relationships, secret thoughts, and our subconscious - because the monsters in our dreams are reflections of ourselves. They're our worries and our fears.

The Science of Sleep
A dream is a distorted expression of our unconscious. Thus, the main characters' dreams in this movie, which are often mixed up with reality, show us what is actually hidden in their minds. The things, which were forgotten one day come back again to each of them. Have you ever really thought about what's going on in your dreams?
Black Swan
This movie contains a great lesson for all parents. The wishes of a mother who never managed herself to become a prima ballerina to make a star of her daughter leads to horrifying results. Of course, the only thing that the child can do is to meet her mother's expectations. The main character is constantly waiting for others' appraisal and recognition. Like all works by Aronofsky, the movie keeps you in suspense from the very beginning, and you'll watch the credits in a state of near-shock, sitting silently in front of the screen.
Persona
In this movie, the audience sees a fascinating and frightening picture of the collapse and revival of life. It focuses on a famous actress who suddenly falls silent during a performance, and from then on she doesn't talk to anyone. At the hospital, it turns out that her mind is completely sound. The movie can be a little confusing, but at the same time it can be a catalyst for deep soul-searching.
Paradise Trilogy
This picture consists of three movies, each of them is a life story of one woman: 'Love', 'Faith' and 'Hope'. From the Freudian point of view, the Paradise Trilogy is the top of our list, when viewed from the perspective of the relationship between man and nature. Each character here engages in their inner struggle, caused by an unresolved problem from their past, and only she knows what it really is.
Repulsion
This is the story of a poor girl who was traumatised as a child by domestic violence on the part of a father or stepfather - a truly Freudian topic. Even as an adult she doesn't want to communicate with other people; she's even afraid of leaving her house. She wants love, but at the same time she has a quite understandable and uncontrollable aversion to the opposite sex.
The Double
The topic of split personalities is a frequent one in art, because it's rather interesting from the psychological point of view. A man begins to feel the presence of another person inside of him, who, as a rule, embodies the so-called dark side of his soul which is usually hidden deep inside. That's exactly what happens in this highly original film adaptation of Dostoyevsky's classic novel.
Shame
'Shame' is a provocative movie about sex addiction, apathy and fatigue. The fatigue of everything: of life, of human relations - predictable and often humiliating, with all these quarrels and reconciliations - of working in a box-like utilitarian office, where no one does anything and says anything. This picture will surely make you analyze your life.
We Need to Talk about Kevin
'We Need to Talk About Kevin' is a sharp social drama about the relationship between mother and son. When the main character's child is born, the first thing he sees is his mother's lost and empty look. The mother's mood determines her future terrifying relationship with her son. What follows is a fascinating exploration of the consequences of that sad but not entirely unknown situation in which a woman who has given birth to a child doesn't love it.