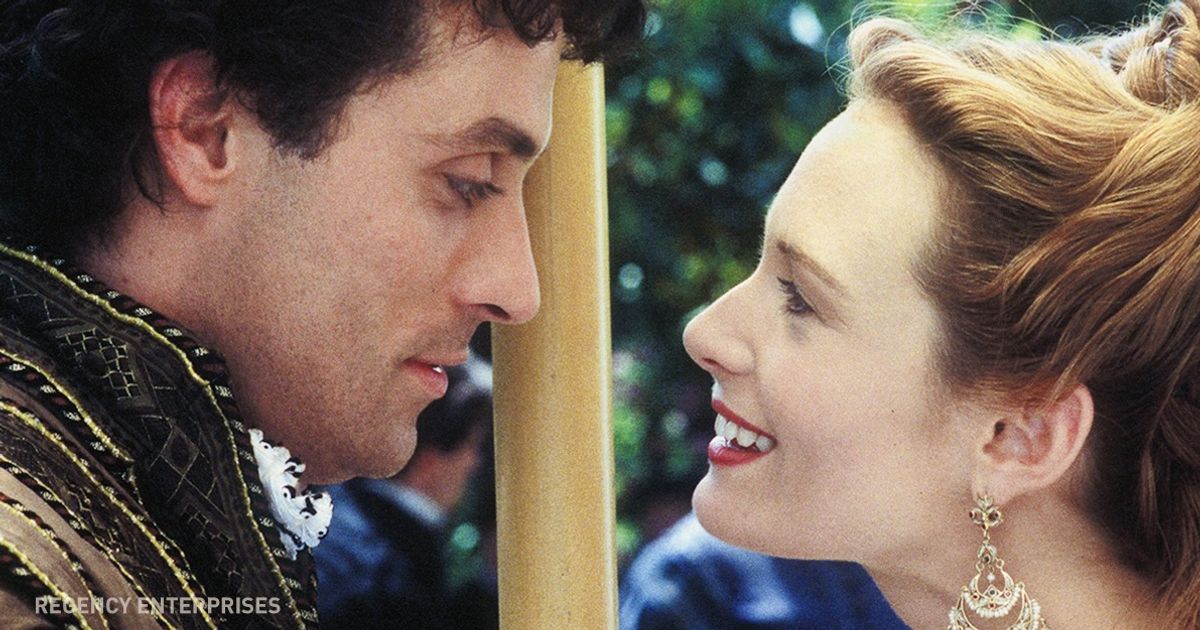 Ten magnificent movie adaptations that are as good as the books
Movie directors are often inspired by books, and following that inspiration, they want to take those books onto the screen.
Bright Side brings you ten movies that directors made as good as the books they were based on - in part because the author him or herself took part in writing the script!
Rogue Trader
This movie is an adaptation of the memoirs written by Nick Leeson, Rogue Trader: How I Brought Down Barings Bank and Shook the Financial World. Ewan McGregor brilliantly played a man blinded by his initial success and sky-rocketing income, who made several big mistakes and lost enormous sums of money. His character came up with a scheme to conceal his failure, but the plan dragged him further and further into a morass of lies and dark financial schemes from which he would not be able to come out unscathed.
Anywhere But Here
This movie is based on a biography with the same title written by Mona Simpson - the sister of Steve Jobs, about whose existence he didn't even know until he was 27. The book tells the story of Jobs' childhood years and his parents.
Under Suspicion
This picture is based upon the book Brainwash by John Wainwright, a British author of over 80 crime novels. This is a story of an intense intellectual duel between a successful lawyer and an experienced detective who wants to charge him with several brutal murders and rapes. The shrewd cop realizes that he will only get to the truth if he looks into the darkest and most dangerous corners of the suspect's soul.
The Hurricane
The plot was actually taken from two books, both depicting the life of boxer Rubin 'Hurricane' Carter. Denzel Washington's character was the leading contender to the title of the middle weight champion in June, 1966. He was unlawfully convicted of a triple murder committed in one of New Jersey's bars and received three life sentences. All he wants now is a fair trial.
This Boy's Life
Based on the book by Tobias Wolff, a university professor of literature, this movie depicts his childhood in the 1950s and 1960s. Wolff wrote about how his mother Caroline met someone named Dwight - a nice and polite man. She hoped he would bring stability to her own and her son's life, and married him, but she was wrong. Dwight turned out to be a harsh and short-tempered man, who became a domestic despot and made their life a living nightmare.
Lone Survivor
This is movie based on the book of the same name written by Marcus Luttrell and Patrick Robinson and tells the story of a SEAL in Afghanistan. His team gets orders to eliminate a known Taliban leader, Ahmad Shah. The soldiers are caught in a trap, and try to fight back, while all the odds are against them. Some of the real war veterans and the hero survivor Marcus Luttrell himself helped produce the movie.
Hardball
This movie is about a petty profiteer, card player, and drunk who found himself having to train the worst baseball team in Chicago. The story is based on the book Hardball: a Season in the Projects by Daniel Coyle. The story tells us how both dramatic and funny events connected with this sort of training can unexpectedly change everything for the better.
Philomena
This movie is based on the book by Martin Sixsmith, The Lost Child of Philomena Lee. It's about a young Irish woman, Philomena, who gives birth to a son while still a teenager. Her parents send her to a convent to be looked after as a 'fallen woman', and her infant is adopted by an American family. Philomena goes through tremendous humiliation, but in time she manages to escape. The woman lives a decent and brave life, but all that time she is looking for her lost son.
The Fan
The story is about baseball star Bobby Rayburn who is transferred to the San Francisco Giants. He's under the close scrutiny of reporters and TV cameras, but he also catches the attention of the baseball-crazy fan who loves the Giants especially, Gil Renard. When Bobby's performance in the new team declines, Gil decides to take radical measures.
Dangerous Beauty
This movie, taken from the book The Honest Courtesan by Margaret Rosenthal, tells the story of Veronica Franco, the most famous Italian courtesan. She was born in 1546 and died at the age of 45, and her fame came to her not only because of her beauty, but also because of her wit and ability with verse. Veronica fell in love with Marco, an aristocrat who felt the same for her but was powerless against social conventions. His father told him their marriage was impossible because the girl had no dowry, while Veronica's mother tried to persuade her daughter to turn to 'the oldest profession' as the family was on the brink of poverty.
Based on materials from
IMDb