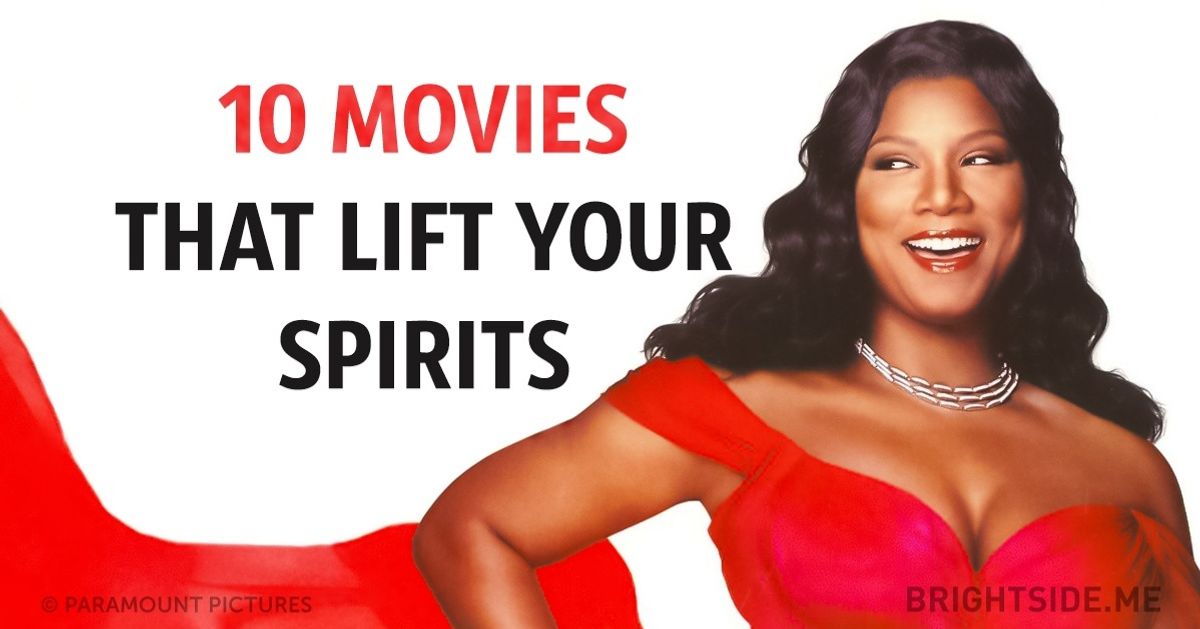 Ten movies that lift your spirits
These movies are worth spending your time on. The valuable life lessons taught in these movies will make you laugh and cry at the same time. These movies about life will make you wanna live.
Bright Side has made a selection of movies for you that you'll want to watch immediately. 
A Good Year
This movie molds your mood and fills you with emotions. It's light and summery. The main character is a successful manager who inherits a winery in Provence. Having arrived in France, he finds out that other people have claimed the property. A chain of incredible events and discoveries will make him take a fresh look at what he truely values.
October Sky
The launch of a Soviet rocket made a lasting impression on Homer Hickam. Seriously 'obsessed' with space, Homer decides to build his own rocket. His three friends and his teacher start helping him. However, Homer's father, a hardworking miner, firmly opposes his son's aspirations. But the boy will do everything possible - and impossible - to make his dream come true.
Slumdog Millionaire
Who wants to be a millionaire? Jamal Malik, an 18-year-old Indian boy who grew up in the slums, was one step away from becoming one of them when he was caught by the police. How could he know so much without having any education? And what is his real reason to come on the show? His story will surely make you think about life.
Freedom Writers
This story tells us about the difficult everyday life of an English teacher who works at a high school in Long Beach, California. Her students are learning English as a second language. Above all, Long Beach is famous for its gang traditions.
Jerry Maguire
Jerry Maguire, a sports agent dismissed for criticizing his superiors, decides to create his own company. Only two people believe in him: Dorothy, who is in love with Maguire, and Rod Tidwell, a talented athlete but an extremely spiteful guy. Everything would be alright, if not for Jerry's former colleagues' scheming.
Last Holiday
Georgia Byrd is a lowly cookware seller. She goes to the doctor's for a routine checkup and finds out that her days are numbered. Having decided to finally follow her dreams, Georgia goes to a fashionable European resort, where she is mistaken for an eccentric rich lady. Realizing that she has nothing to lose, she decides to make the most of her life.
The Intouchables
Philippe, a rich nobleman, was injured in an accident, and now he's paralyzed. He needs an assistant, and for this purpose he hires Driss, a young resident of the suburbs who has just been released from prison. Despite the fact that Philippe is confined to a wheelchair, Driss manages to infect him with the spirit of adventure and returns his appetite for life.
The Pursuit of Happiness
Chris Gardner is a single father who is really unlucky with money. Working as a salesman, he can't pay rent, so he and his 5-year-old son are homeless. He finds a new job, but his financial problem doesn't want to leave him. Time to give up? No way! Chris has a son, and he wants him to be happy.
Gran Torino
Although the final wish of his deceased wife was for him to make a confession, Walt, a fierce Korean War veteran who always keeps his rifle ready, has nothing to confess. And besides, there's no one he could tell besides his dog Daisy.
Patch Adams
Meet Patch Adams - a doctor who is completely different from his prim and big colleagues. Adams made an incredible discovery in modern medicine. It turns out that the best cure for any disease is laughter, so Dr. Adams does everything possible to make his patients laugh!