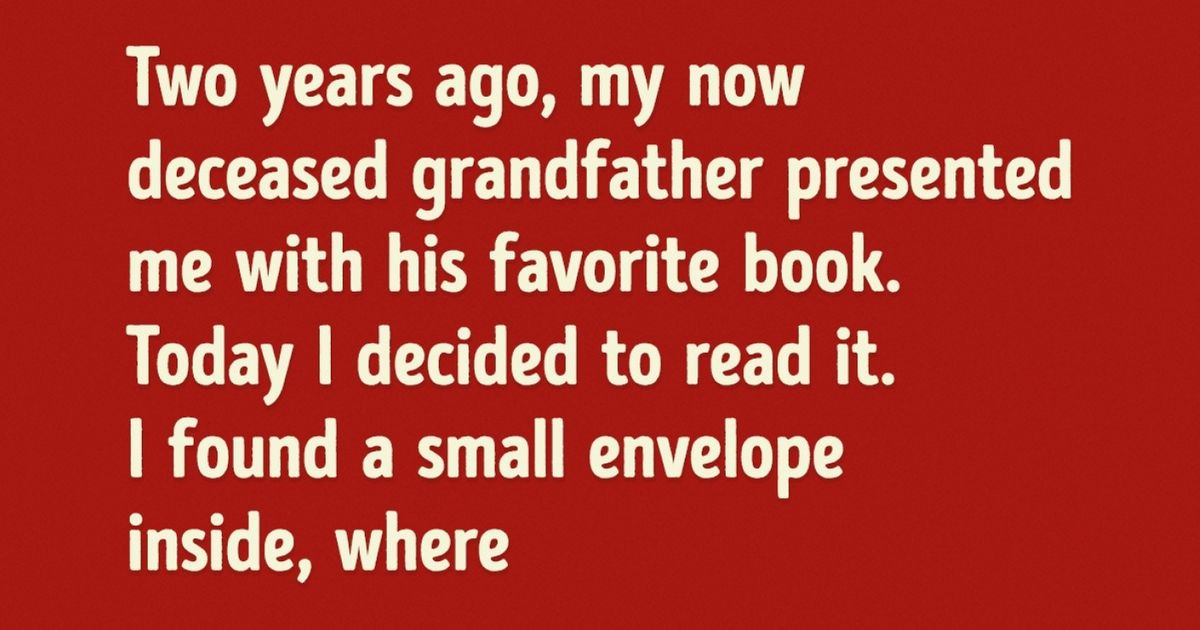 10 Stories About Elderly People Full of Love and Humor
Life is short, so don't take it too seriously. If you meet a couple of elderly mischief-makers, tell the world about them as the users of popular Internet resources do.
Bright Side read the stories about wonderful old ladies and men and chose those that will surely cheer you up.
I recently failed a job interview and was very angry with myself. An old man approached me, hugged me, and said, "Son, you have an education, work experience, a stable life, and you get upset? I grew up after the war, and I didn't have any of this, but I found my calling and work. You'll find it too. Just give yourself a little time. Nothing happens instantly." I still wonder where these people get so much wisdom and tranquility.
I saw an old man sneaking up behind an old lady with a bouquet of flowers. He covered her eyes with one hand and asked, "Guess who?" She cutely replied, "My gray-haired love," and he gave her the bouquet.
Today I met an old man of about 70 years on a bus. He was going on a date with candy and flowers. He asked, "Will I get to this stop?" The driver said, "Yes." He replied, "Good. My love is waiting for me there." He looked so happy.
I have a part-time classmate who's already 60 years old, but she wants to get a second higher education because her 5-year-old grandson decided he wants to live in Italy when he grows up. So she studies Italian to teach her grandson! Isn't that true love?!
Today I saw an elderly couple on a bus. The old lady was yelling at her man for some reason, but he, without any confusion, took her on his knees and whispered, "You promised we wouldn't argue." So they sat silently to their stop. I haven't seen anything more wonderful.
Two years ago my now deceased grandfather presented me with his favorite book. Today I decided to read it. I found a small glued envelope with $20 inside and a note saying "When you get bored, buy yourself a couple of chocolate bars."
I'm sitting in the hairdresser's. The hairdresser cuts an old man's hair, and his wife is sitting next to him on a bench. This couple loudly exchanges sarcasm. At one point, the old lady suddenly gets offended and bursts into tears. The man approaches, hugs her, kisses her on the cheek, and says she's the most beautiful and precious diamond in his life. This is true love!

I'm at my grandparents' place. I sit at the table, my grandpa sits in front of me, and my grandma stands at the stove baking pancakes. Then Grandpa says, "Let's show our granddaughter what we can do!" Suddenly Grandma throws a pancake over her shoulder to Grandpa, and he catches it with a plate! They're 70 years old and haven't yet forgotten how to have fun.
Once I was walking in a park and saw a situation. An old man put his lady up on his shoulders so that she could reach a beautiful lilac that hadn't been picked yet. When he was rising, he farted. His wife said to him through laughter, "I can reach it. You don't need to take to the air." It was sweet and at the same time made me laugh for almost half an hour.
I went to visit my grandparents. Grandma took me to the kitchen immediately to feed me. "Grandma, but where's Grandpa?" "He went into oblivion...dissolved into the echo of the flowing water...he isn't here..." she quietly answered and looked down to the floor. I was confused and started trembling - he couldn't... And then I heard Grandpa's voice from the bathroom: "Stop lying to our girl! I'll go into oblivion only after you!"