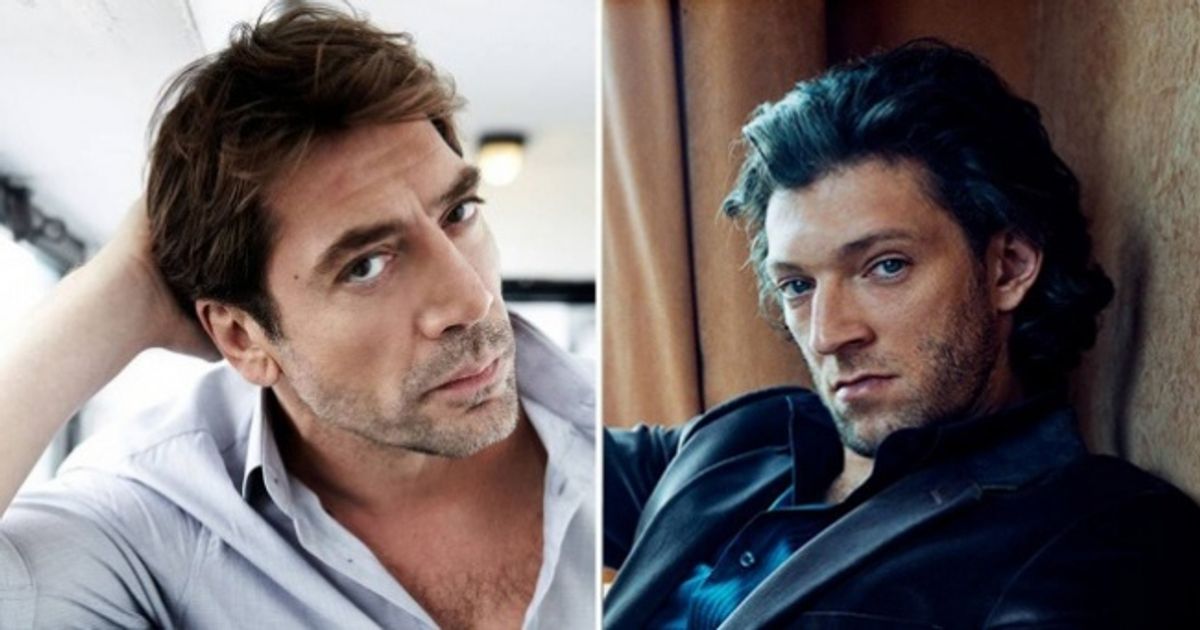 12 great actors with unconventional looks that we can't help but adore
There are some people out there who are the exception to any rule you can think of. Nature endowed them with looks that deviate far from the usual standard of male handsomeness, yet for some reason we find them unbelievably charismatic.
Here are 12 that we at Bright Side think fit this description perfectly. Take a look and see if you agree!
Danny Trejo
Trejo often plays characters who are villains and anti-heroes. But just look at how cool he is - tattoos, motorcycles, a machete. The truth is, though, that he leads the same rebellious lifestyle in reality too - that's the beauty of it.
 Benedict  Cumberbatch
Curly brown hair, large almond-shaped eyes, an elongated face and a truly charming smile allow Benedict Cumberbatch to play virtually any character you can think of, and grab the attention of each and every one of us at the same time.
Javier Bardem
With his Hispanic origins, Javier is a real heartbreaker. He still turns the heads of thousands of women, despite his rugged looks. Sometimes, Javier looks like a brutal macho guy; other times he's the insidious seducer, but in reality he's a decent family man and the father of two children - a son and a daughter.
Serge Gainsbourg
Four marriages, a lot of lovers and a huge number of fans. How come? Probably, it's his secret charisma that makes so many women fall in love with him.
Mick Jagger
Due to his unusual appearance and bizarre movements, Jagger emits a special aura capable of mesmerizing both women and men. 
Adrien Brody
Broady is often called an actor-intellectual. Some of his critics have harshly labelled him strange and arrogant, but they're outnumbered by those who admire his immense acting talent. But one thing is clear: he leaves nobody indifferent, especially many ladies!
Adriano Celentano
Unlike Alain Delon, Celentano doesn't stand out for his classic male beauty - he has big teeth and a near-permanent frown, giving him a constantly wrinkled forehead. However, due to his talent, he has become a true embodiment of masculinity and sexuality. We doubt anyone out there could disagree!
Gérard Depardieu
Depardieu has never been a handsome guy, but he is nevertheless decent-looking and endowed with a certain kind of charisma which has always made him popular with beautiful women.
Vincent Cassel
A thin face, an aquiline nose and bulging eyes – looks like this are not for everyone, but this is not the case when it comes to Vincent Cassel. His appearance seems to evoke a lot of emotion in women. Fourteen years of marriage to Monica Bellucci is the best proof of this French actor's undeniable sexuality. Indeed, he can often be seen playing sexy and smart villains in movies.
Willem Dafoe
Because of his mischievous appearance, Defoe has always been a great performer of bizarre roles - of psychologically unstable villains as well as ordinary men in crazy situations. Defoe's unusual but still handsome appearance is the result of his English, Scottish, Irish, German, Swiss and French roots.
Christopher Walken
Christopher Walken has a unique talent for making an audience feel ill at ease, and the expression of his face plays a key role in this. His eyes seem to always be wide open, as if he's trying to make you feel uncomfortable under his watchful eye. Yet for some reason, he's a truly charismatic guy we can't get enough of.
Mickey Rourke
There was once a time when Mickey Rourke was so handsome that you weren't able to tear your eyes away from him. But everything has changed dramatically since then. Fortunately, though, there are things in the world that never change, and one of those is Mickey's unparalleled charisma. Who cares what he looks like! He's still amazing!