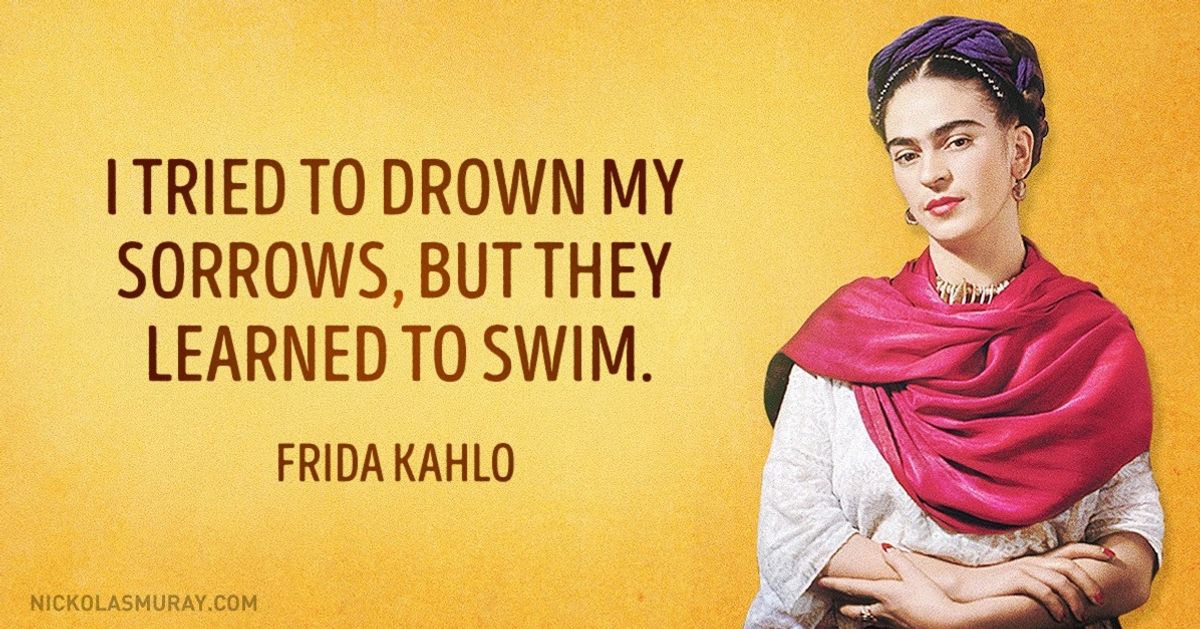 15 convincing and inspirational quotes from Frida Kahlo
She's the Mexican painter who became one of the most famous women in Latin American history. But apart from creating great works of art, she was also a revolutionary poet of her time.
Bright Side would like to share some of her famous quotes with you, so that you never forget the name of Magdalena Carmen Frida Kahlo Calderón.
Sometimes I'd prefer to talk to construction workers than to those idiots who call themselves educated.
I never paint dreams or nightmares. I paint my own reality.
I drink to forget, but now I can't remember what.
Doctor, if you let me drink this tequila, I promise I won't drink at my funeral.
What doesn't kill me, nourishes me.
Beauty and ugliness are a mirage, because others end up seeing what's inside of us.
The most powerful art is to make pain a healing talisman. A butterfly is reborn in a festival of colors.
Some people are born with a star, and others are star-crossed. Believe it or not, I'm one of the latter.
At the end of the day, we can endure much more than we think we can.
Feet, what do I need you for, when I have wings to fly?
What would I do without the absurd and the fleeting?
Where you cannot love, do not delay.
Can one invent verbs? I want to tell you one I created: I sky you.
 No place in life is sadder than an empty bed.
I paint flowers so they will not die.