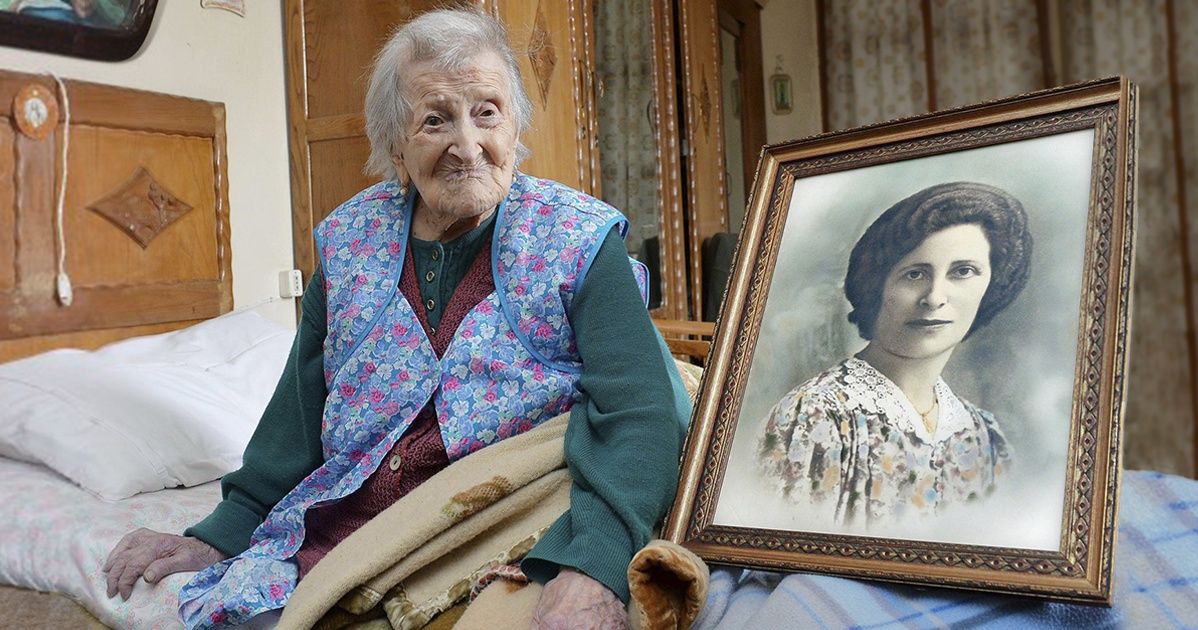 This 116-year-old Italian woman is the oldest person in the world...what are her secrets?
Reaching the age of 100 is an achievement most of us would aspire to. But, at the incredible age of 116, Emma Morano is now the world's oldest living woman. Born in Northern Italy on November 29th, 1899, she is the only person on the planet to have experienced first hand a life that has spanned three centuries. 
The very definition of the phrase 'overcoming adversity,' Morano tragically lost her son in infancy and subsequently left her unhappy marriage in 1938. This was an act of substantial bravery in those days, and a testament to her unshakable mental strength and dedication to life.  
Whilst being genetically graced has certainly played a part in Emma's longevity (two of her sisters lived until 102 and just short of 100), she also credits her long life with:
Living the single life. 
Despite a continuous stream of suitors following her divorce, Emma never remarried as she says she 'didn't want to be dominated by anyone.' A staunch feminist before her time, she still lives alone now, though she regularly receives visits from her nieces. 
Hard work. 
Emma was always financially self-sufficient, supporting herself by making bags in a factory. She later worked as a cook in a hotel, continuing to work well into her seventies. Life wasn't always easy, but Emma is living proof that working past retirement can make you live longer. 
An unusual diet. 
After being diagnosed with anemia in her youth, Emma never forgot her doctor's recommendation of eating 2 raw eggs and 100g of raw steak each day. It might not work for everybody, but it certainly worked for Emma! 
Singing. 
Famed locally for her beautiful singing voice, even on her 116th birthday Emma offered to serenade well-wishers who had gathered outside her home. Even if you don't have the voice of an angel, singing has long been associated with a longer and healthier life. 
Fresh air. 
The mild climate and fresh mountain air of her home near Lake Maggiore, on the border of Italy and Switzerland, is known for its health-promoting properties. For generations, people have moved to the coast or countryside in search of the elixir of life. Perhaps we should all move in next door to Emma!
Positive attitude. 
Emma's doctor, Dr. Carlo Bava, describes her calmness of spirit with a fierce decisiveness in a crisis: 'She is always very serene. The beauty of Emma is that it is normal that she smiles, but in a difficult situation she is very decisive.' This perfect blend is one we could all aspire to emotionally. 
Dancing. 
Emma recalls how 'My sisters and I loved to dance. We'd run away to the dance hall, and then our mother would come looking for us with a birch stick.' Dancing is one of the best types of exercise to stay young, a complete workout with the ultimate feel-good factor.