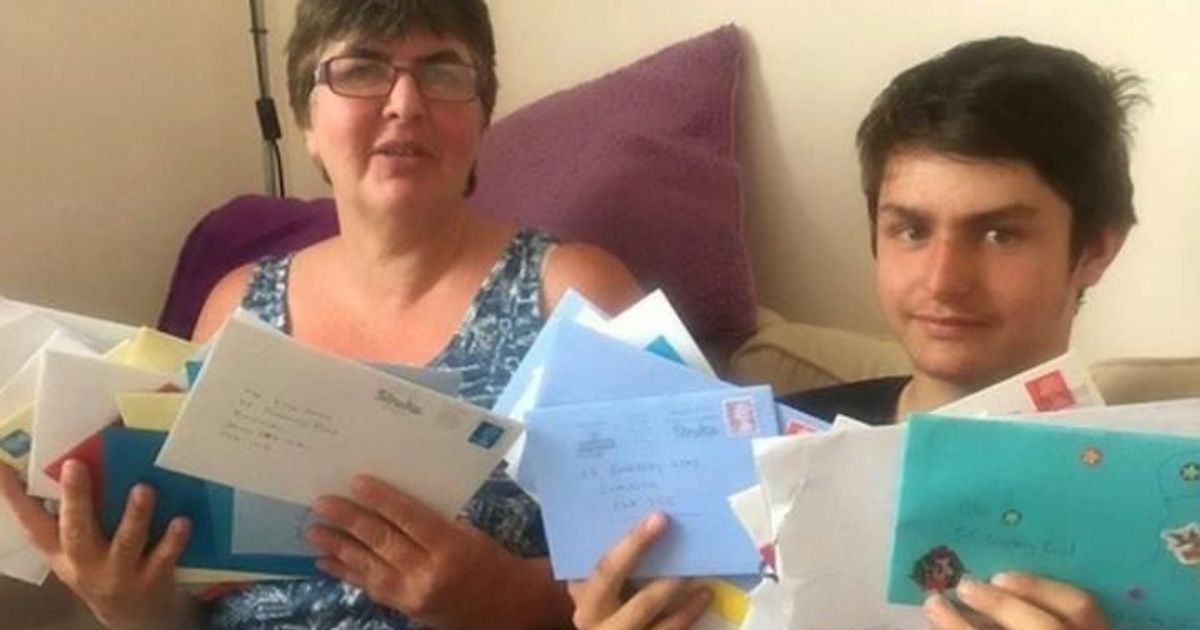 This autistic boy received the best present imaginable for his birthday
It may not always seem like it, but there are thousands upon thousands of ordinary people out there who try to make the world a better place on a daily basis.
The following story once again confirms this, and it left us at Bright Side grinning from ear to ear.
Ollie Jones is a teenager from the UK. He has autism, which makes it hard for him to form relationships with other people. For his 15th birthday, Ollie wrote two greetings cards to himself, because he doesn't have many friends and therefore didn't expect to receive many.
When she learned of this, Ollie's mother, Karen, felt heartbroken. She wrote a message on a community Facebook page asking for help. 'My autistic son is 15 shortly...He's just told me he loves opening cards to [the] extent he's made himself a couple. We are a small family and he has no friends so gets very few.'
Karen had initially hoped her message might yield around 20 additional cards for Ollie. But neither she nor her son could ever have imagined the sheer amount of kindness that was heading the family's way. Her Facebook post was shared over 25,000 times and ended up with almost 1,000 comments, mostly from well-wishers saying their cards were on the way to Ollie. By the time his birthday arrived, the teenager had received 20,000 cards, messages, and gifts from people as far away as Australia and Brazil.
Ollie was over the moon. 'It's fab, amazing, and fun - but not so many next year, please, Mum. Where are we going to put them all?' he said. He ended the night of his birthday sitting in his friend's hot tub, taking photos of himself on his new selfie stick saying 'I'm famous! I'm famous!'
Karen, who is a voluntary support worker for parents of children with autism, remarked, 'Some people might think it's just a card - but to us it's massive. Sending cards can bring so much joy.'

When the thousands of cards and messages began to arrive, she said it brought 'tears to my eyes.'
Karen added, 'All I can say is thank you, the kindness, love, and goodwill of everyone has been phenomenal....With the events of the last few days, and the compassion it's triggered globally, the autistic community have hopefully been empowered.'
Preview photo credit
SWNS