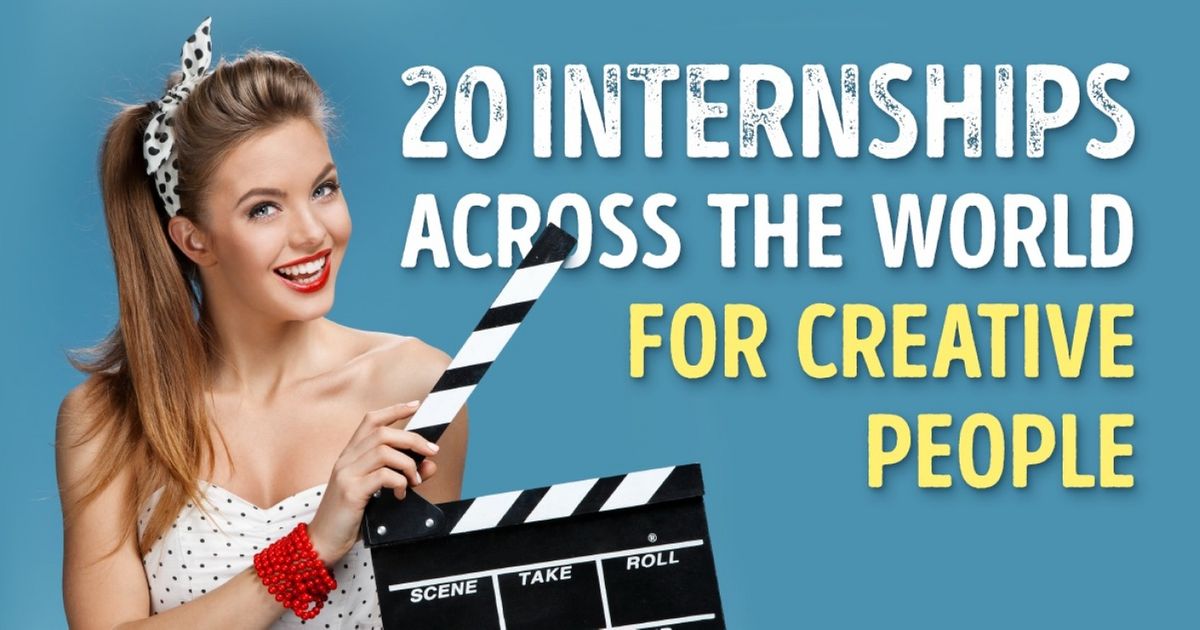 The best paid internship opportunities around the world
It is possible that everyone who has something to do with art dreams of working for big fashion magazines, getting a job in Hollywood, or working in the world's best art galleries. But, unlike what most people assume, these dreams are perfectly possible.
Today, we at Bright Side have put together a list of the most awesome paid internships offered at the institutions where the world's art treasures are created and stored.
Film internships
Paramount Pictures Studio offers an exciting internship program providing every student the opportunity to plunge into the filmmaking world and gain hands-on experience working in the entertainment industry. At Paramount, every intern has an opportunity to communicate with industry professionals, attend film shootings, educational workshops, and a multitude of other events aimed at furthering their entertainment knowledge. Click here for details.
Most internship programs require their applicants to have a degree from a film school or university. However, at Chicago Filmmakers Studio you can get a glimpse behind the scenes at the processes of film production even without special knowledge or training. More details can be found here.
New York's Public Theater offers paid and unpaid internships for actors, writers, singers, producers, and directors. Visit the project's official website for more details.
ProfilCulture is a great internship website that allows you to search for the best film internship programs in France.
Internships is a comprehensive internship search engine containing the best film internship opportunities in the USA.
Internnzoz offers you customized internship programs in film industry throughout New Zealand. The local visual effects studios are especially popular.