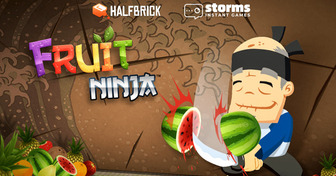 Fruit Ninja: Arcade Game
About the game
Welcome to the dojo, ninja! Your objective is to achieve mastery of the original fruit-slicing mobile hit game. Fruit Ninja has already been appreciated by 1 billion gamers globally. Slice fruit, dodge bombs, and win! Whether you're playing for some mindless fun and trying to relax and pass the time or trying to improve your skills as a master ninja, this is the game for you. Chop chop!
How to play "Fruit Ninja"
Slice the flying fruit! Do not slice the bombs.