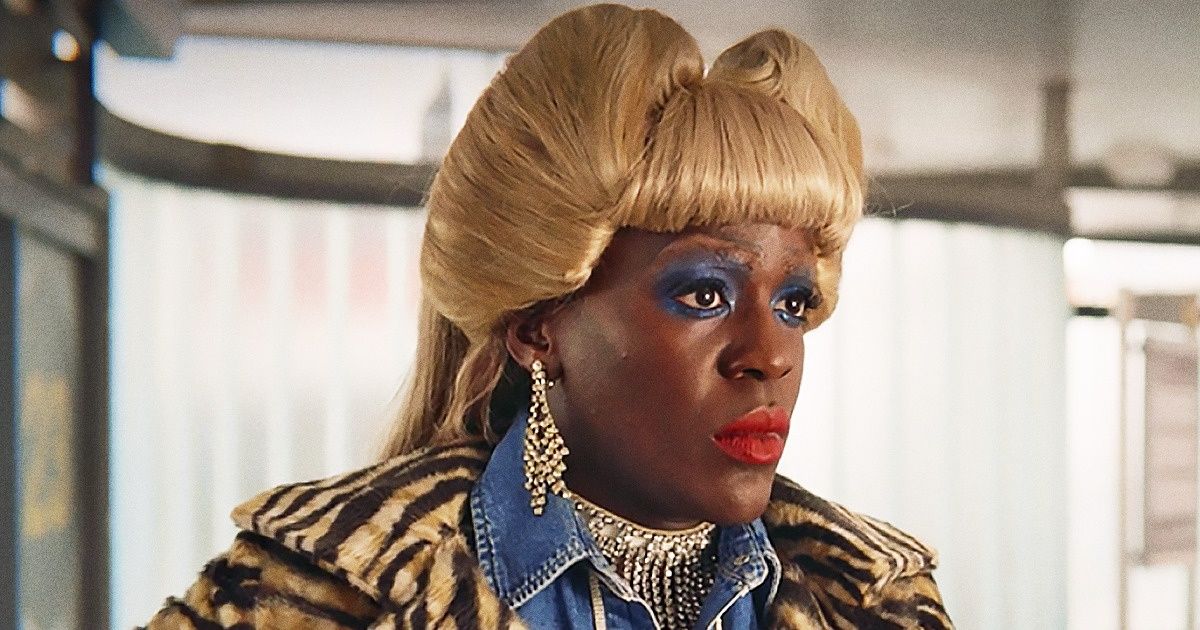 The Story of a Netflix Star Who Was Once Homeless and Now Has Millions of Fans Worldwide
Ncuti Gatwa, who plays one of the main roles in Sex Education, a series on Netflix, has had a lot of difficulties in his life. He experienced struggles with his family after moving to Scotland from Rwanda, racism at school, and even almost being beaten up for saying he's Scottish. But he grew up strong and optimistic and that helped him a lot. Especially when further difficulties happened in his life.
We at Bright Side admire the power of this actor who overcame everything and reached his goals despite all of his difficulties. And we'd like to share with you his example of perseverance.
Ncuti experienced the first of his troubles at an early age.
As we said earlier, Ncuti moved with his family to Scotland because of the genocide that was happening in Rwanda. He was a toddler at that time and from early on, he saw his mom struggling to make their family's life better. At school his classmates wouldn't leave him alone and even created a racist page on Facebook about Ncuti. He still managed to develop his strength and handle his problems because of his charisma and geniality.
But adult life also had trials in store for him.
After school, he graduated from the Royal Conservatoire of Scotland. Then Ncuti moved to London. There he had to work hard to make ends meet. But the cost of living was too expensive and he couldn't pull it off financially. And when his friend, who initially agreed to let him stay at their apartment for free, went back on their word, everything fell apart and he was left homeless. On top of that, he had no work and no money.
So he had to couch surf and, fortunately, his friends didn't leave him high and dry. They took him home and gave him money for food. But he could only eat once a day. Despite all of these difficulties, he never complained and it seemed that he was doing great. However, among his problems with housing, money, and finding a job, Ncuti began to develop depression. He felt trapped and lonely.
Finally good luck caught up with the actor, which allowed him to help other people through his acting.
After 5 months of being homeless, he got the lead role in Sex Education on Netflix. This changed his life significantly and he became instantly famous. And Ncuti not only plays this role, but he has helped many people. The fact is that his character, Eric, is an openly gay teenager. And many people share their stories with him after watching the series. He has received lots of heartwarming and touching letters.
Despite the success he hasn't forgotten what it means to not have a home.
And that's not all, the talented acting of Ncuti has paid off because he has already become a BAFTA nominee twice. But despite all the fame and success, he hasn't forgotten where he came from. He joined CentrePoint, a charity organization for young homeless people. And now, he can help others who've gotten into the same situation.
We're happy that Ncuti's story has a happy ending and now it's hard to imagine that at one point he was about to give up on acting. It just proves, once again, that it's worth following your dreams no matter what. Your efforts will be rewarded one day, and perhaps it'll be with even more than you expected.
How do you overcome difficulties? Do you have a dream about what you would sacrifice just to get something? Tell us more about this in the comments.
Bright Side
/
People
/
The Story of a Netflix Star Who Was Once Homeless and Now Has Millions of Fans Worldwide