How to Choose Your Perfect Makeup Without Professional Help
Choosing the right makeup works wonders when it comes to enhancing your natural features. But you may have noticed that sometimes when you use the same makeup as another person of the same skin tone, the end result looks different. The culprit here is the undertone.

It's frustrating (not to mention expensive) to spend money on the wrong kinds of makeup. That's why Bright Side is here to help you see your true colors and choose the right products for your beautifully unique skin. Plus, there's a bonus tip at the end, so keep reading.
1. Know the difference between natural tone and undertone.
2 people who have the same natural skin tone may have different undertones. This is why certain shades of cosmetics, like foundation, project differently on them.
Skin tone is what you see on the surface of your skin, typically described as ivory, light, medium, tan, or dark.
Undertone is the underlying color beneath your skin's surface, which can fall under the categories of warm, neutral, and cool.
2. Understand your warm, neutral, and cool tones
It's a myth that fair skin tones automatically have cool undertones and that darker tones naturally have warm undertones. A fair-skinned person may have a warm undertone, while someone with a darker complexion may have a cool undertone.
If you have a pinkish, reddish, or bluish hue, then you have a cool undertone.
Have a yellowish, peachy, or golden glow? Then you have a warm undertone.
If you have a fair mix of both, then your undertone leans neutral.
3. Find your undertone with these simple hacks.
You can easily determine your undertone without consulting a professional makeup artist. Here are some simple tests you can do at home.
4. If you have a warm undertone, try this.
Foundation: Use a foundation that is slightly yellow. These are the ones that usually say golden, honey, or warm beige on the label.
Lipstick: Wear shades like bright orange, brick red, or terra cotta to accentuate your inner glow.
Blush: Apply orange or red-based blush to compliment your tone.
5. If you have a cool undertone, try this.
Foundation: A pink-tinged foundation is your best friend. A lot of beauty brands also put "C" on the label to indicate that it's meant for cool skin.
Lipstick: Bluish, purplish, and berry-based shades, like plum and cherry red, are a safe bet.
Blush: Go for warm peach or soft pink-based blush for an effortless bloom.
6. If you have a neutral undertone, try this.
Foundation: Opt for shades that are not too pink or too yellow. Some brands also put "N" on their labels for neutral tones.
Lipstick: If you have a fair natural tone, pink shades will look gorgeous on you. For darker skin, mauve and berry shades will give you a radiant smile.
Blush: You're in luck because any shade will flatter you, although softer shades are a safe go-to.
BONUS: Try on some makeup...virtually!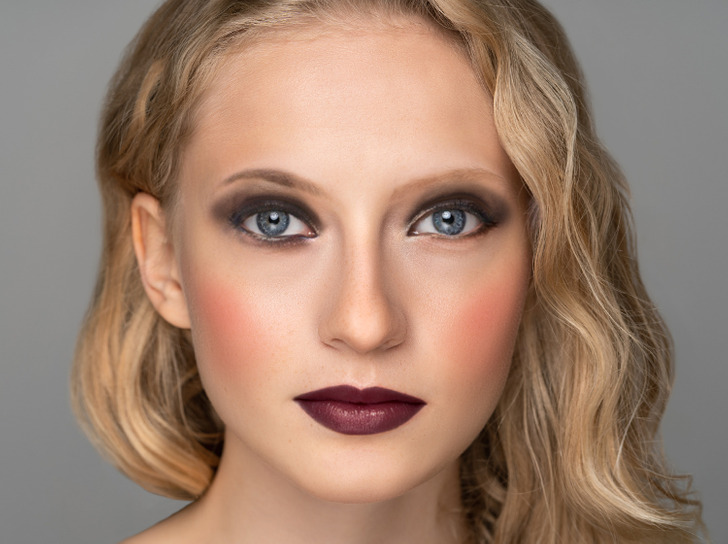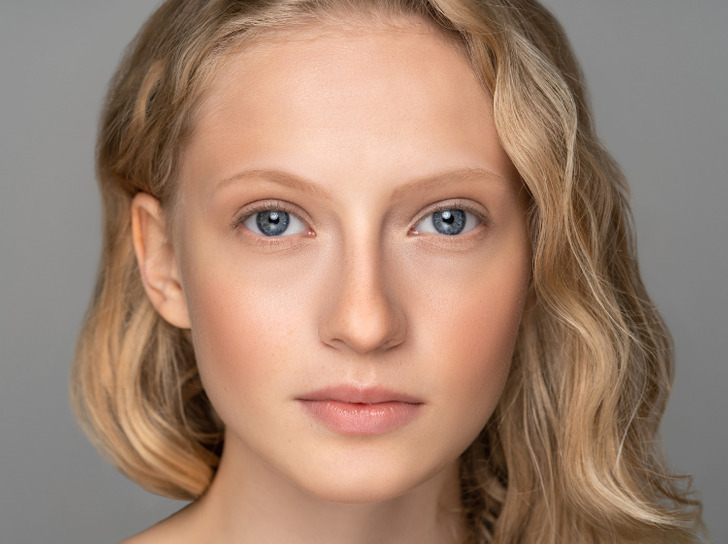 ← slide →
A number of beauty companies now have a virtual try-on tool on their apps or websites. This allows you to upload a photo or use your phone camera to digitally put on different shades of lipstick, blush, concealer, and even eyeshadow palettes.
What makeup hack did you learn recently? How much did it improve your makeup skills? Let us know in the comments!