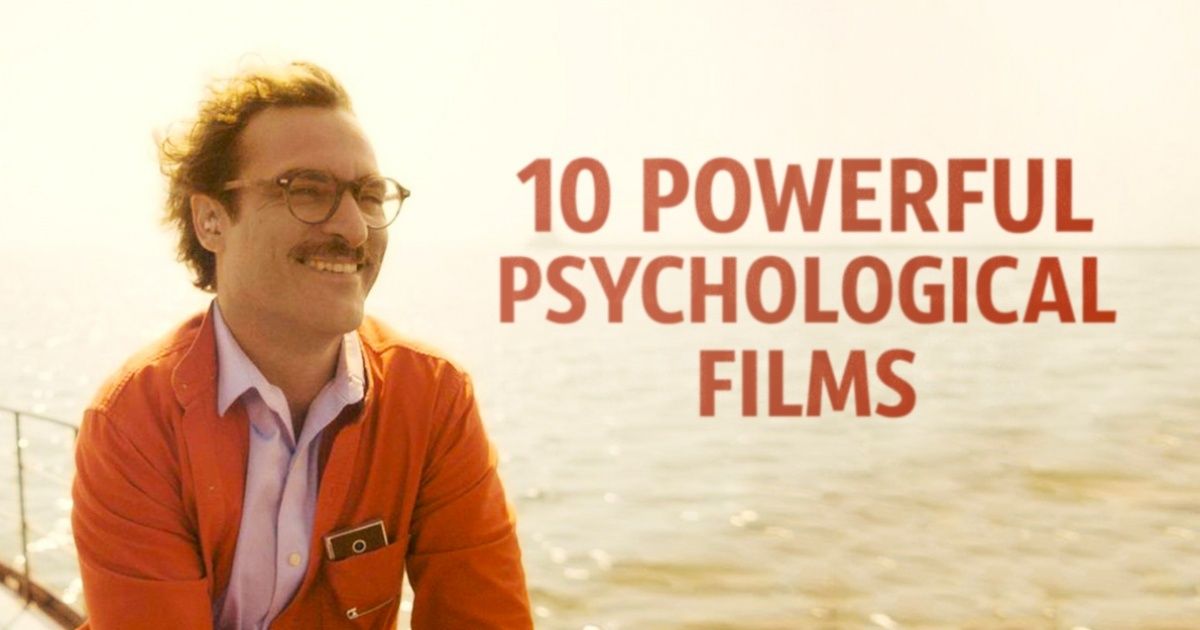 Ten powerful psychological films few people have ever heard of
There are films out there which never draw large crowds to the movie theatre, and most people don't have them in their collection at home. But some of them still deserve just as much attention as the latest blockbuster.
We put together a list of ten such films. They all stand out as the kind of thrilling experience which will keep you sitting tensely on the edge of your seat from beginning to end.
We Need To Talk About Kevin
This is a grim yet beautiful story about the relationship between one mother and her son. Setting aside all of her personal and professional ambitions, Eva devotes her life to the upbringing of her child. However, their relationship is extremely complex from the very beginning. At the age of 15, Kevin does something which cannot be resolved, and Eva is tormented by the question — is it her fault?
Side Effects
This story is full of mysteries and oddities; revealing to us how a life spent on antidepressants can provoke both joy bring grief. For medication has always taken it's toll on the human mind in sometimes frightening ways. The movie bears a few too many Hollywood stereotypes, but it has a wonderful cast, so overall it's a must see!
Martha Marcy May Marlene
This is a very subtle, yet profound movie which raises lots of important questions and makes the audience constantly wonder: does the main character have a split mind, or are these just her memories? Is this reality or illusion? This film was the debut of Elizabeth Olsen, younger sister of the Olsen twins. Her confident performance will be a real surprise for many viewers.
Her
This has to be one of the most original films of recent years, which was loved by both critics and ordinary cinema-goers. The main plot line is somewhat unexpected: the main character falls in love with...a computer operating system. It sounds absurd, right? But this is a movie about a real relationship — even though "she" has no body.
Kynodontas
An ambiguous yet fascinating movie. It's an anti-totalitarian film, which makes fun in the most grotesque way of patriarchal family values and that ideal of bourgeois society, 'My home is my castle'. The closed world of the family is depicted in the harshest way imaginable, with the effects of parental guardianship and authority over children taken to their most absurd form.
Cleveland Abduction
This film was inspired by a true story. After 11 years of being kept in captivity by a maniac, a young woman manages to retain her sanity and create something close to a family with her unfortunate companions. Naturally, this makes for some very tough viewing, but at the same time it is a profound study of human psychology.
Stoker
Director Park Chan-wook knows how to depict human madness in a dispassionate yet beautiful way. This thriller will keep you in suspense right until the very last second, and after the credits have finished rolling you'll still be thinking about human nature and the central question relating to it which the film poses: how much of that which is within us is determined by our genes, and how much is shaped by the environment?
Womb
A woman clones her dead lover, then raises him from infancy through to his teenage years, all the while experiencing doubt as to whether the decision she made was right. An atmosphere of hopelessness is helped along by the backdrop of a grey, godforsaken English town and an overall sense of anguish and despair, which drives not only the characters, but also the viewers to distraction.
Goodbye Solo
An unusual movie about a taxi driver with a big heart who tries to bring joy, hope and faith back to the heart of one of his passengers. This is a film that really teaches us something about the meaning of humanity — and surprisingly, this comes to us from a relatively unknown director and an equally obscure cast of actors.
The Black Balloon
The Black Balloon won an award at the 2008 Berlin Film Festival in the category of "Best Film for Youth". Indeed, this is probably the best way to describe this brilliant story, in which love, family duty and public attitude to people with disabilities are all intertwined perfectly.
Bright Side
/
Films
/
Ten powerful psychological films few people have ever heard of