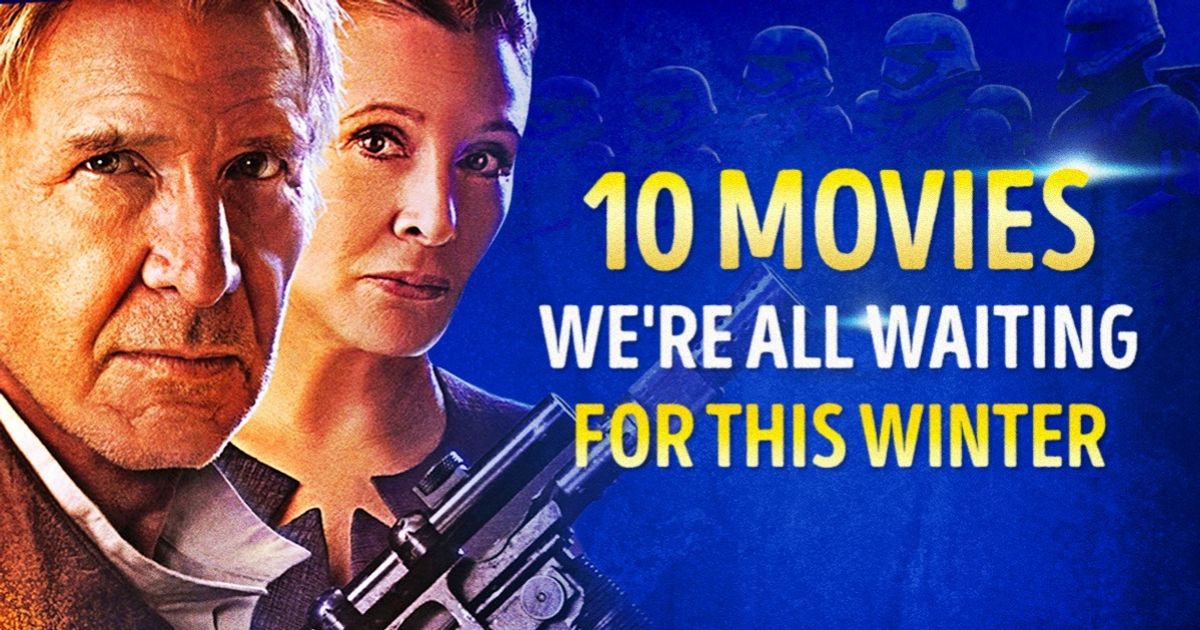 Ten movies we can't wait to see this winter
A hot season of superb film premiers is arriving along with the winter cold. Great movies are set to be released almost every week, providing us with excellent reasons catch a flick at the movie theater.
Bright Side put together a list of ten movies that everybody is waiting for. Grab your popcorn and get ready to be thrilled!
Star Wars: Episode VII. The Force Awakens

Release date: December 18, 2015
This new episode of the Star Wars franchise is without a doubt one of the most anticipated movies of the year. The film shows what happened to the characters we know and love (along with many new ones) 30 years after Return of the Jedi. But don't fret, the film is said to pay homage to members of the original cast. We can't wait to see Mark Hamill, Harrison Ford, Carrie Fisher and other familiar actors come back to the screen.
The Little Prince
Release date: December 24, 2015
We just had to include this screening of Exupéry's famous fairy tale in our list. A young girl who spends all her free time studying meets an unusual neighbour, who weaves far-fetched stories about a young boy he met on an asteroid. The movie's creators used interesting visuals: the girl's story is told through computer animation, while the fairy tale about the Little Prince is stop-motion animation that brings to life the sketches of Exupéry. Both adults and children will find this movie worth watching, since it teaches us to never stop believing in wonder.
Steve Jobs
Release date: October 9, 2015
This movie depicts the life of its eponymous tech visionary and Apple co-founder. It's based on the popular authorized biography written by Walter Isaacson. Many critics and journalists noted that the movie is worth watching even if you don't like Steve Jobs himself. If anything, Michael Fassbender's acting is definitely worth seeing.
The Revenant
Release date: December 25, 2015
Alejandro González Iñárritu and Emmanuel Lubezki, two winners of the last year's Oscars, have given Leonardo DiCaprio another chance to get his own. Leo's character plays American frontiersman Hugh Glass who went to the western part of the U.S. on a fur-trapping expedition with his friends. During the trip, Glass was mauled by a bear, and his friends left him to die. DiCaprio brings to life the amazing 320 kilometer trip this badly beaten man made by himself in order to reach the nearest American settlement. The film's shooting took place in a harsh environment, and many members of the crew could not cope with the Spartan conditions. We are sure this movie will be extremely exciting and will bring many awards to its creators.
The Hateful Eight
Release date: December 25, 2015
This year, Tarantino's fans will get to see another western from their beloved director. The movie takes place in post-Civil War America, where a group of people gets lost in a blizzard and try to find shelter. The group consists of a bounty hunter, a criminal, a mercenary and a sheriff. As to be expected, Tarantino brings together a number of talented actors including Kurt Russell, Samuel L. Jackson, Tim Roth and Channing Tatum.
The Big Short
Release date: 23 December 2015
This is the film adaptation of Michael Lewis' best-selling book of the same title. The movie features Brad Pitt, Christian Bale and Ryan Gosling, among others. It is based on a true story of the talented financiers that predicted the world financial crisis of 2007-08 and made millions out of it.
Joy
Release date: December 25, 2015
Every time Jennifer Lawrence and Bradley Cooper work together under the direction of David O. Russell, their work is praised not only by the critics but also by the audience. This is a story about a single mom who became one of the most successful entrepreneurs in the U.S. by inventing and patenting the Miracle Mop. When she worked with this director before, Lawrence was nominated for the Oscars twice and won the award once. That's why we're excited to see how this movie turns out.
The Danish Girl
Release date: November 27, 2015
This is one of the most interesting transformations of male actor Eddie Redmayne. The story takes place in 1920s Copenhagen. He plays the husband of a young female artist, Gerda Wegener, who asks him to stand in one day for a female model. Redamayne's character — Einar — discovers he loves dressing and living as a woman. This story ends with the first sex reassignment surgery in the world.
By the Sea
Release date: November 13, 2015
Finally, the most gorgeous couple of Hollywood — Brangelina — appear in a movie together. But it's not just any movie; it's a movie directed by Angelina herself. This films tells the story of a relationship in crisis between an ex-dancer and a writer while they vacation on the coast of France. The film plot humorously mentions some of the tabloid rumours that try to find issues in Brangelina's relationship. We hope such issues only exist in the world of film!
Hail, Caesar!
Release date: February 5, 2016
A new comedy by the Coen brothers replete with a star-studded cast: Scarlett Johansson, George Clooney, Ralph Fiennes, Channing Tatum and Tilda Swinton all have roles in this movie. It takes plays in 1950s Hollywood where the main character of a movie about Ancient Rome disappears during the middle of filming.