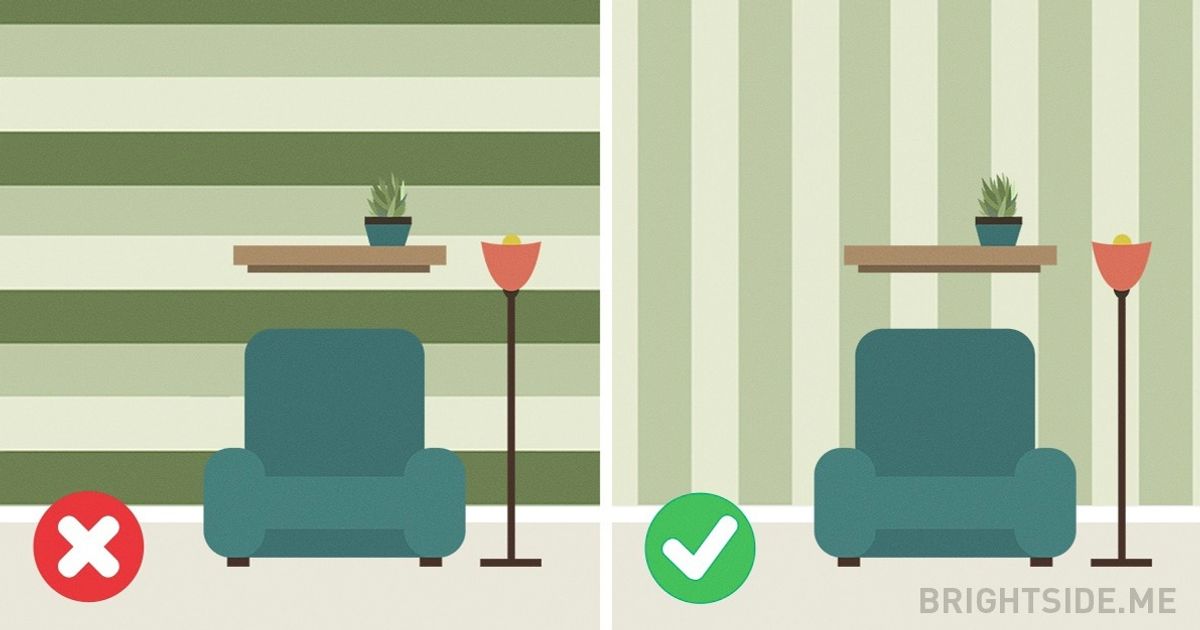 22 clever interior design tricks that will make your home unique
Home is a place we all love to return to. It is a place where you want to feel most comfortable, a place where you want to feel most like yourself.
We here at Bright Side have compiled a list of 22 fun and clever ideas to make your house even more cozy, functional, and organized. 
Making unusual flower pots and planters
Toys, jars, teapots, shoes — you can use virtually any material to make pretty and unique flower pots. Just turn on your imagination and start creating!
Turning plywood into a corner cabinet
Using widely available materials and simple techniques, you will be able to create a fine corner cabinet that will perfectly fit in into the interior of your house or summer cottage.
Give an old box a new life
One great way to create an unusual yet practical bedding storage space is to use unwanted old boxes.
Prevent scratches on hardwood floor
Furniture leg covers can easily be made with your own hands. They are both fun to look at and good for protecting your hardwood floor from scratching when the furniture is moved.
Making a birthday reminder
This is a lifesaver for  people who are always afraid they will forget important dates. It's a very useful thing!
Turning an old ladder into a coat rack
Do you have an old ladder that you no longer use? Why not turn it into a unique and functional coat rack? Just sand the ladder to smooth out any rough spots or edges, paint it, and hang it on the wall. Ta-da! A great coat rack is ready!
Creating vertical floral displays
If you want to add some greenery to your interior space but your apartment's square footage limits you from doing this, try to grow a vertical garden. Of course you can buy this, but why not try making a stunning floral display with your own hands?
Buying a functional corner kitchen cabinet
This is the perfect solution for a small kitchen. Keep things you use regularly organized and within reach.
Using a bird cage as a shelf
We are sure, the unique decoration of an old bird cage won't be left unnoticed.
Turning a mousetrap into a coat hanger
Paint a mousetrap the color of your choice and attach it to the wall. That's it, an unusual coat hanger is ready! It looks extravagant yet creative.
Make a simple tree branch clothes hanger
Using free, natural materials and your interior design skills, you will be able to create a cozy clothes hanger for displaying your favorite pieces.
Using pegs instead of photo frames
A trick like this lets you quickly and easily change the selection of photos on display.
Making a cozy aroma lamp
So simple, but so magical! A glass jar, some decorations (e.g. flowers, pine cones, or beautiful pebbles), candles, water, vegetable oil and essential oils — these are the things you will need to create an aroma lamp. Click here for instructions. 
Turning old door knobs into wall hangers
When door knobs are broken, they may seem useless. You can, however, repurpose them into gorgeous jewelry holders that are unique and very creative. And even if jewelry is not your 'thing,' you can use such hooks to hang your bags, umbrellas, or scarves.
Decorating the wall
Do you have old vinyl records laying around and collecting dust? Don't throw them away! Make an awesome wall decoration out of them instead.
Making a rug from recycled T-shirts
Put your old T-shirts to good use with this simple DIY T-shirt rug. Here is a detailed tutorial on how to turn worn-out clothes into a beautiful, decorative piece.  
Making a paper towel holder
Make a unique paper towel holder using an old globe stand. This would look perfect in any kitchen!
Wooden stand for hot dishes
Tree cut-offs are ideal for protecting your kitchen furniture or work surface from high temperatures.
Button bouquet
If you have lots of buttons and don't know what to do with them, reuse them for decorative purposes. A bouquet like this won't wither away.
Making a clock out of an old rotary telephone
Retro style telephones remind us of our childhood. For many people, they are a familiar symbol of an era when phones only made phone calls. Today, rotary phones are nearly extinct, but we can give them a second life by attaching a clock mechanism to them. Bring a touch of retro style to your home.
Using textiles for decorating old furniture
Old furniture can be revived too. Use nice, cozy pillows and blankets.
Creating a mosaic wall hanging
For many people, puzzles are fun. What about making something beautiful out of them for your home? A puzzle wall art, for example, is a perfect way to liven up your room.
Bright Side
/
Home
/
22 clever interior design tricks that will make your home unique